There are lots of recipes claiming to be "The Best". Maybe they are for different reasons but this particular Best Banana Bread Recipe is really a great all-around crowd-pleaser because of a special ingredient not typically found in Banana Bread Recipes.
I've been baking this recipe for more than 2 decades, given it to countless friends, relatives, and continue to this day to get requests for it. It is time to post and share.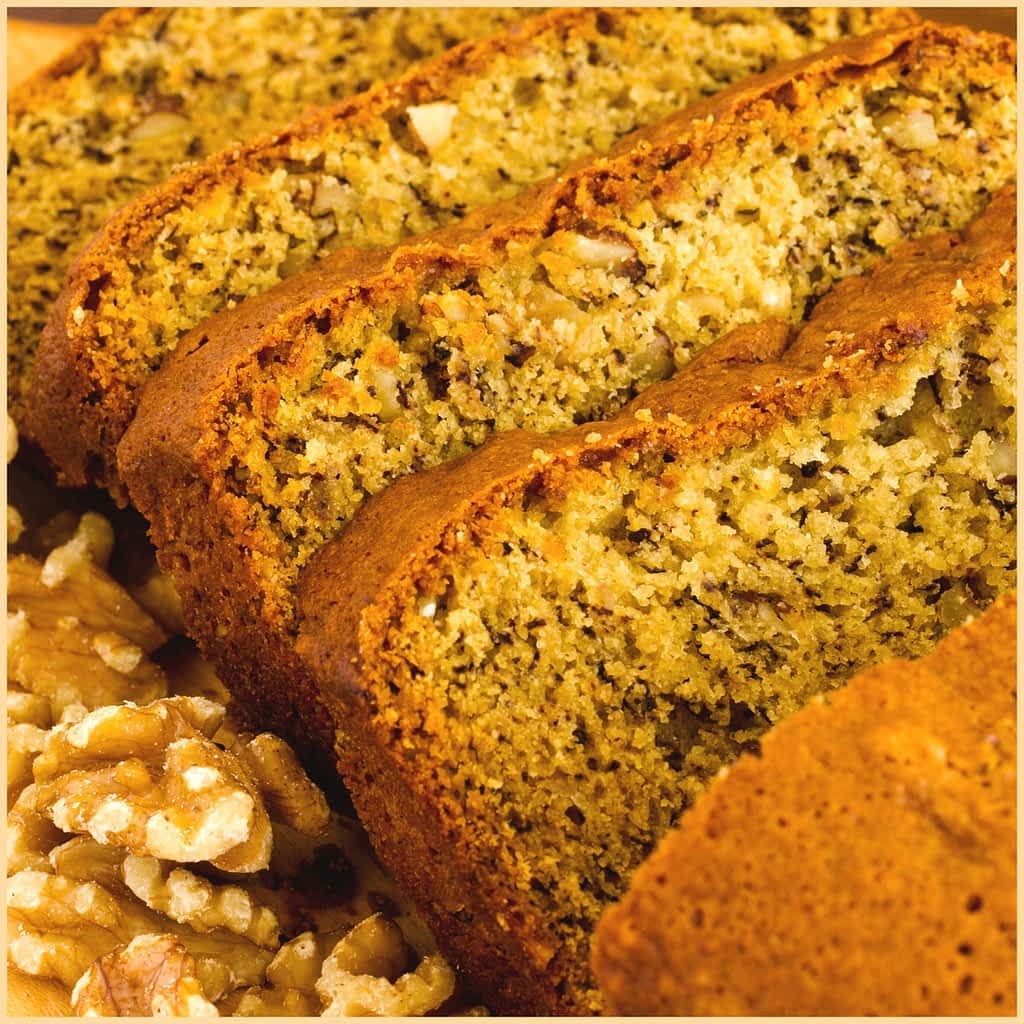 Recipes are handed down from generation to generation. This recipe was given to me by Lois, (90 years old), one of my mother's best friends. The base recipe is hers and I've made a few slight modifications over the years.
That's the nice thing about this Best Banana Bread Recipe – it's "forgiving" meaning, you can add or modify a few simple ingredients to fit your preference. See the recipe for instructions and suggestions.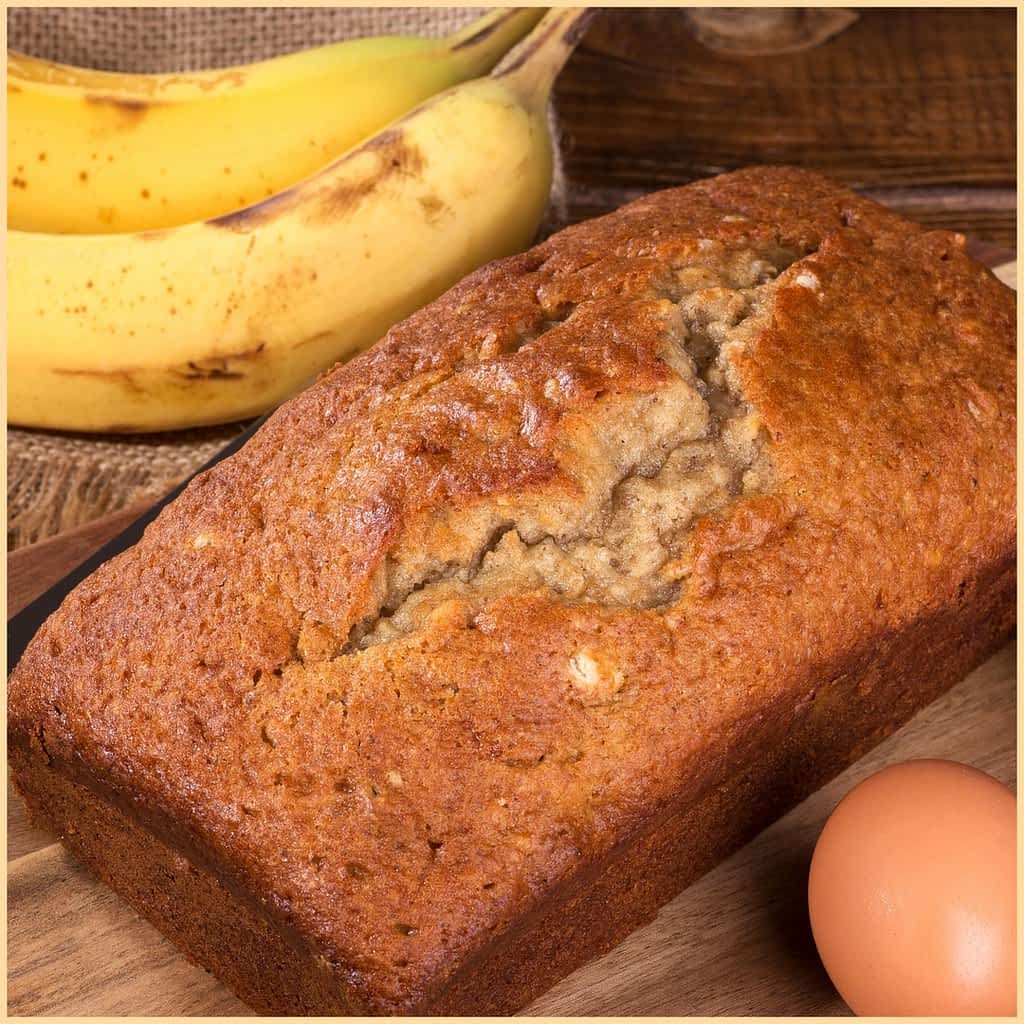 What makes a great banana bread?
Those super ripe bananas for starters. Oh yes, do not throw those overripe ugly brown spotted bananas away. Overripe bananas are best for this banana bread recipe. The riper the better that which will add a richer deeper flavor to your bread.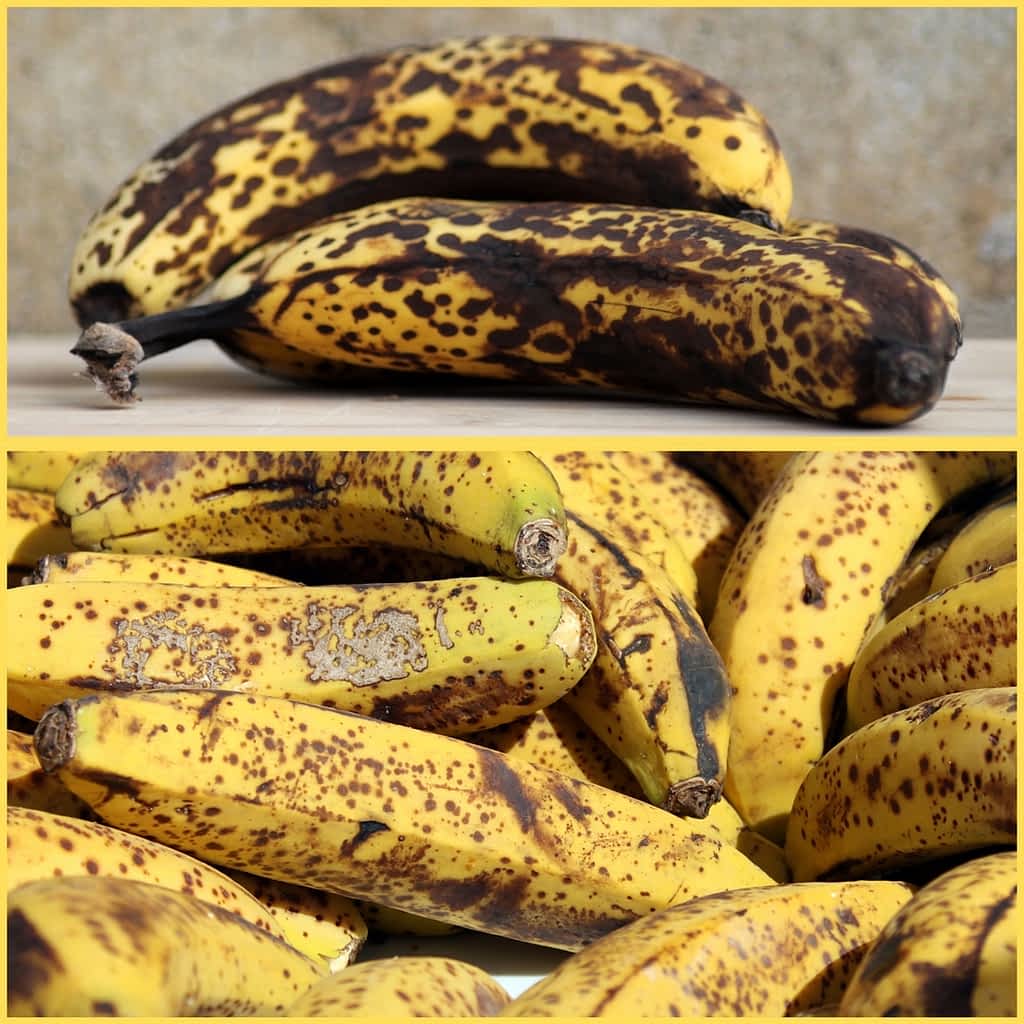 Not ready to bake just yet? Freeze those ugly squishy bananas until you're ready to make this super moist bread. Simply freeze, defrost when ready to bake, peel, lightly mash if you like banana chunks in your bread, or mash more (in a separate bowl) for no chunks, and measure according to the batter's requirements.
Special Ingredient
What other ingredient makes this Best Banana Bread Recipe so delicious? Sour Cream baby! Yep…Most Banana Bread recipes don't call for sour cream but rather milk which won't give you that sweet, tangy taste from sour cream.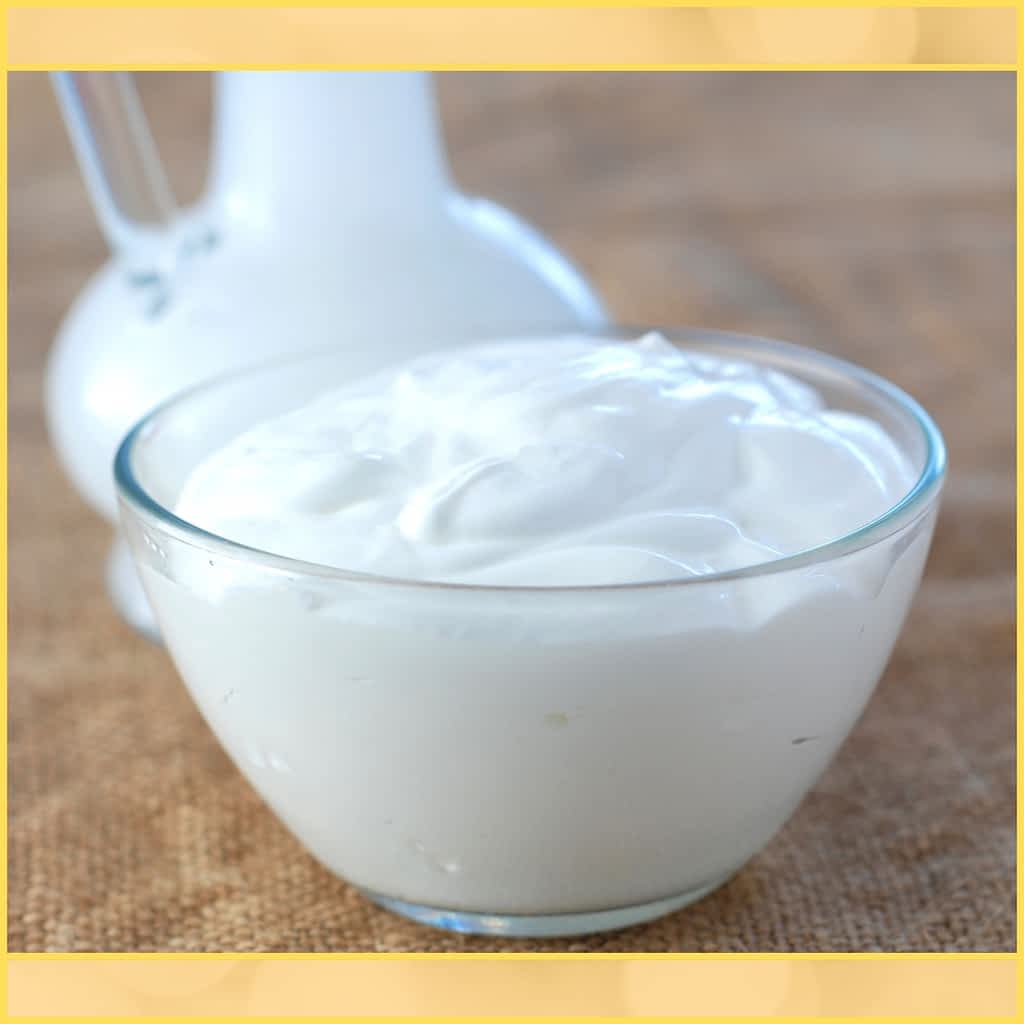 Sour cream will make your bread moister and richer in flavor because of the high dairy fat content and the acidity sour cream lends to balance the sweetness of the bread. The same goes for cake recipes.
Ever had a super moist, light, and fluffy cake before? Most likely it had sour cream or buttermilk in it. Both make cakes and breads moister because they are fermented milk products with the same PH. For this recipe, sour cream is better than regular milk or even buttermilk.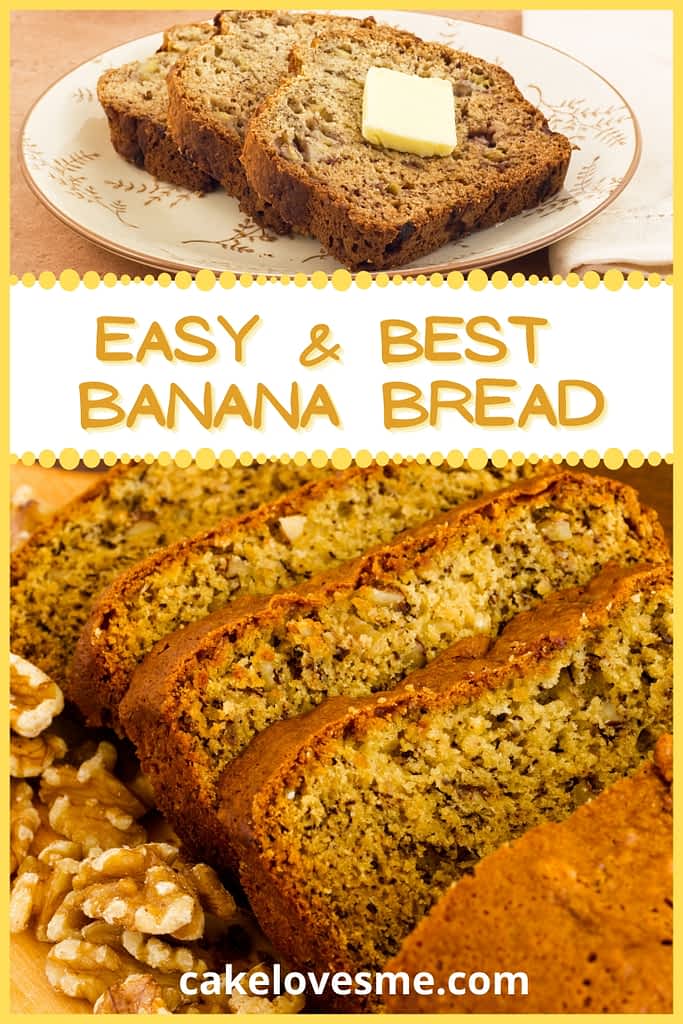 Can I use low-fat sour cream? Yes, you can but your bread will be a little denser and not as fluffy as what full-fat sour cream can give you. The same holds true with buttermilk. Story of our lives right? Full-fat dairy wins every time with baking so we'll all just have to do a few more jumping jacks but it's worth it!
What if I want to modify this bread to be healthier? Yes, you can. Healthy is great, I love healthy recipes. Just know that using reduced-fat ingredients (especially), different flours, or subbing out other ingredients will give you a much different texture and taste.
Loaf pan or Muffin Pan?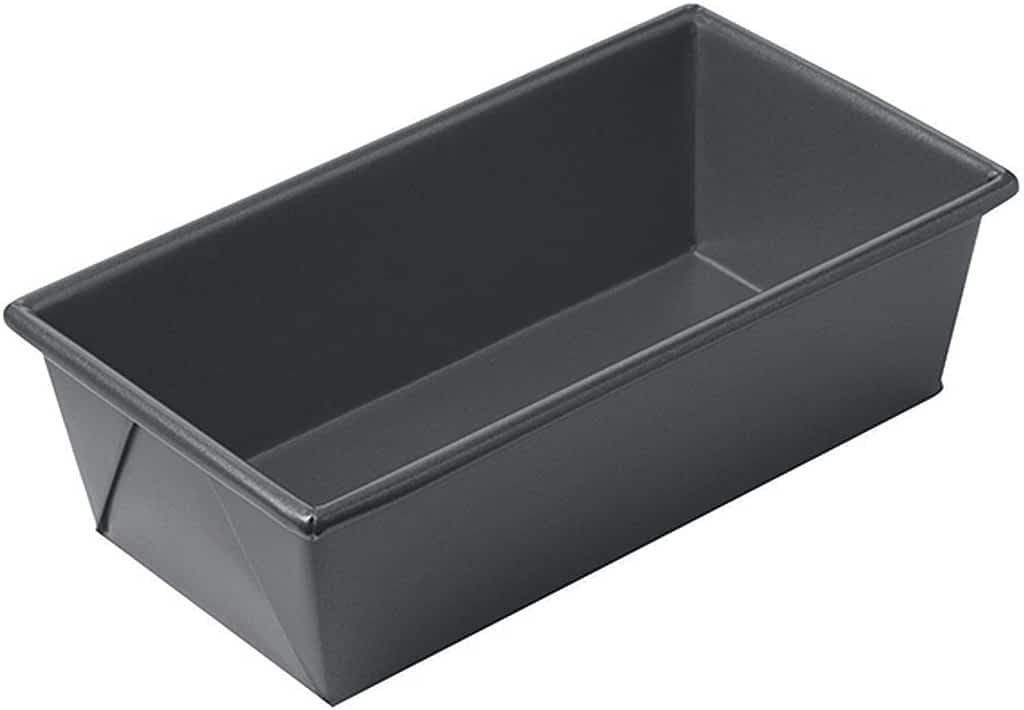 BOTH! For this Best Banana Bread Recipe, you can use either a standard loaf pan 8.5 x 4.5 or a 12 cup muffin pan. Bake a bread loaf or have individual muffins to enjoy any time of day.
Investing in the proper baking pans is really important. You can buy any ole' metal pan to bake with but you won't get the baking performance nor will the pans last so buy smart, buy quality.
Stop the madness! Grease your pans with Cake Goop. A special grease blend that will have your bread loaves, muffins, and cakes popping out with complete ease.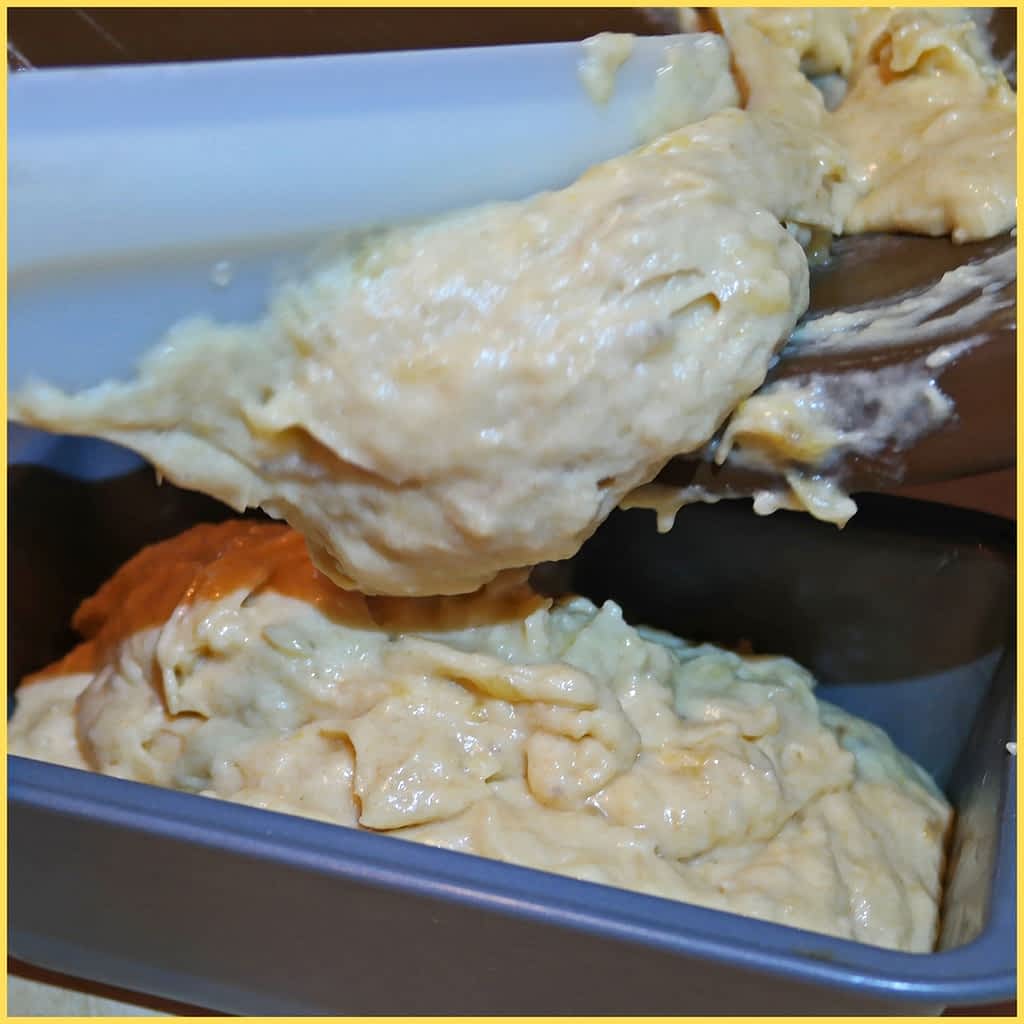 Carbon steel is pressed heavy gauge steel making it stronger and more durable than aluminum steel. Aluminum is also non-stick which is a challenge. Read more about baking pans and other baking tools on my Top 15 Baking Tools – Must-Have Essentials for Every Baker.
You can also use mini-loaf pans to make smaller bread loaves for friends and family. Eat Banana Bread with no topping or glaze or you could top cooled Banana Bread or Muffins with powdered sugar for a touch of sweetness everyone will enjoy.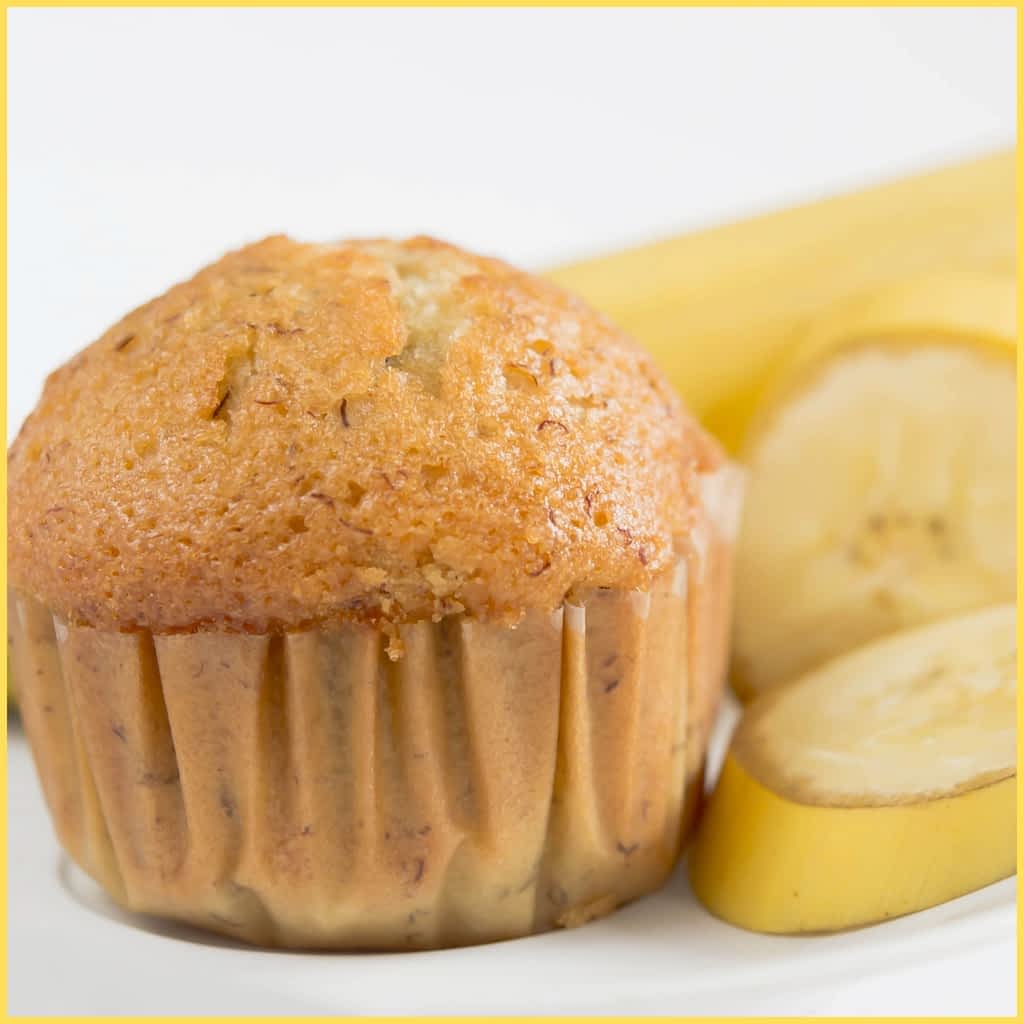 My Favorite Mixing Bowls
Just in case you were wondering… 🙂 You're welcome.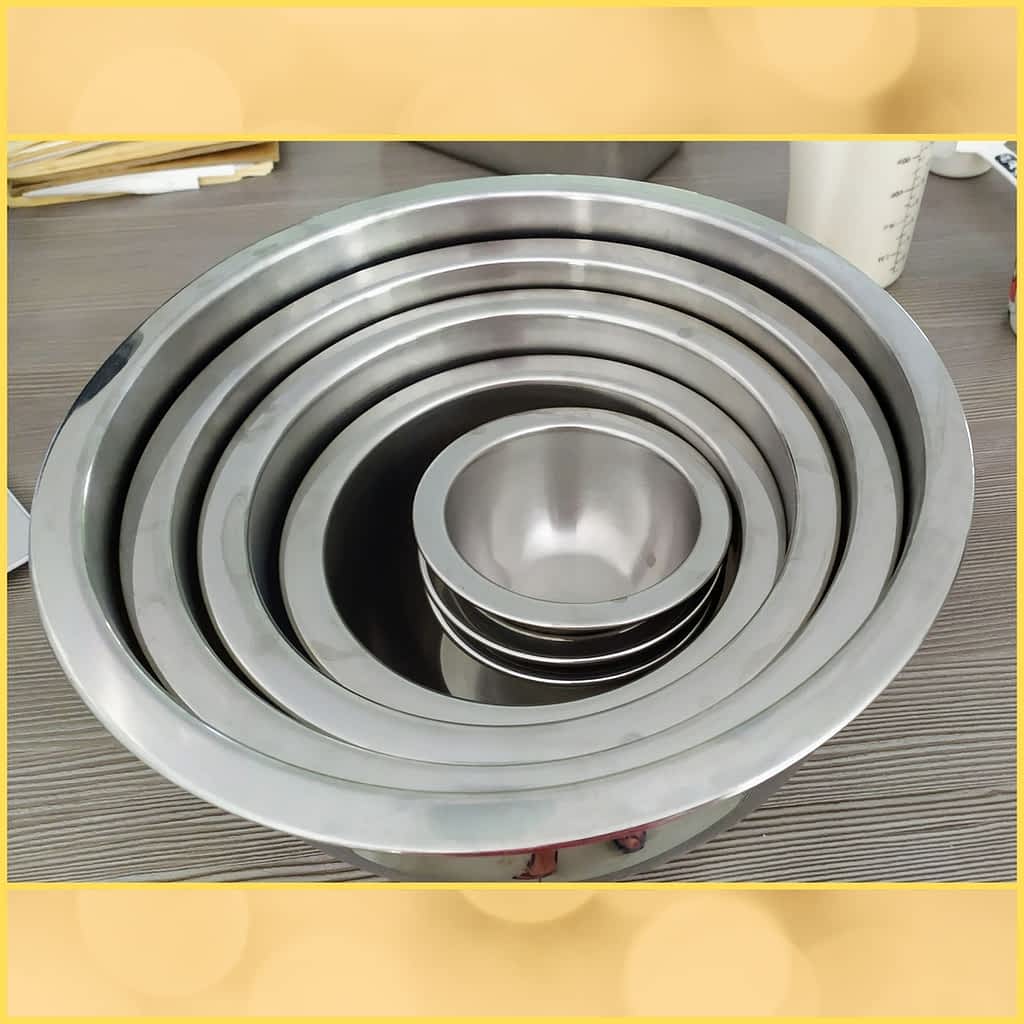 These silver stainless steel bowls are my absolute favorite for almost anything. I got them many years ago so I doubt you'll find the exact ones but anything close to it that is stainless steel will be a dream to work with.
Tried and true they are strong, lightweight, stackable, have an easy top grip, easy to clean, deep with tall sides, stays cool at any room temperature, and comes with plastic covers.
Best Banana Bread Recipe
See my Top 15 Cake Decorating Tools – Must-Have Essentials for a comprehensive list of what you need to start decorating cakes like a pro.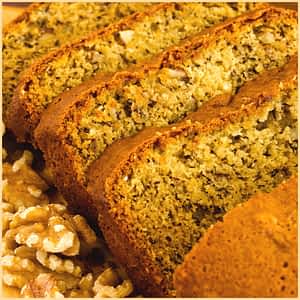 Best Banana Bread Recipe
Enjoy this amazing banana bread any time of day.
Bake 350 degrees F for approx. 1 hr 20 minutes
Ingredients
1/2

Cup

Butter

Unsalted – 1 stick (softened) Not completely room temperature.

1 1/2

Cup

Sugar

2

Lg.

Eggs

1/4

Cup

Sour Cream

Full Fat

1

Cup

Mashed Bananas

1

tsp

Vanilla Extract

2

Cups

All-Purpose Flour

1 1/2

tsp

Baking Powder

1

tsp

Baking Soda

1

tsp

Salt
Optional Ingredients
1/2

Cup

Chopped Nuts

Pecans or Walnuts

1/2

Cup

Semi-Sweet Chocolate Chips

Dusted with Flour

1/8

tsp

Cinnamon
Instructions
Preheat Oven to 350 degrees F.

Grease your loaf pan and line the pan with a parchment loaf liner or cut a strip of parchment paper to fit the bottom. Lightly re-grease the paper liner.

Whisk all your dry ingredients in a small/medium bowl. Flour, Baking Powder, Baking Soda, and Salt. Set aside.

Mash and measure your bananas. Set aside.

In a medium/large bowl, cream softened butter with your mixer (first) then add sugar and blend until light and fluffy.

Add Eggs, Sour cream, Mashed Bananas, and Vanilla. Mix until just combined – do not overmix!

Add your dry ingredients to your wet ingredients. Mix on low until fully combined but again-do not overmix.

Pour Banana Bread batter into your loaf pan. Make sure your top pan edges are wiped clean and flatten batter with a spatula or spoon.

Bake for approx. 1 hr 20-30 minutes depending on your oven. When your bread has no jiggle and looks firm after cook time take out and test with a cake tester or thin skewer. If it comes out clean the bread is done otherwise cook a little longer. Avoid opening the oven door as much as possible until your bread is done.

Allow bread to cool in the pan for approx. 10-15 minutes then edge around the sides with a spatula to loosen the bread from the pan. Tip pan upside-down onto a drying rack, remove parchment paper, then turn the bread right-side-up to cool completely on the rack.

After the bread is completely cooled, seal in cling wrap or an air-tight container. Store at room temperature for a few days or seal in cling wrap then cover with foil to freeze up to 3 months. Enjoy!
Notes
Substitutions:
*Sub A.P. Flour for wheat flour or Gluten-Free A.P. Flour.  
*Sub full fat sour cream for low or fat-free sour cream. 
*Sub baking powder for Gluten-Free baking powder. 
Optional:
*Add any optional ingredients after the batter is made.  Lightly "fold in" nuts or chocolate.  To "fold in" use a spatula or wooden spoon to combine. 
*Dust completely cooled Banana Bread with powdered sugar for extra sweetness and color.  
*Always store in cling wrap or in an air-tight container. 

Store at room temperature for a few days.  To freeze seal in cling wrap then wrap in foil to freeze up to 3 months.
*Freeze Banana Bread loaves or muffins to enjoy another time.  Simply defrost completely and serve.  
Nutrition
Calories:
343
kcal
Carbohydrates:
50
g
Protein:
4
g
Fat:
15
g
Saturated Fat:
7
g
Polyunsaturated Fat:
3
g
Monounsaturated Fat:
4
g
Trans Fat:
1
g
Cholesterol:
24
mg
Sodium:
411
mg
Potassium:
164
mg
Fiber:
2
g
Sugar:
30
g
Vitamin A:
284
IU
Vitamin C:
2
mg
Calcium:
51
mg
Iron:
2
mg
https://cakelovesme.com
For more bread and cake loaf recipes please visit my Fluffly Lemon Loaf Cake Recipe – With Fresh Lemon Glaze. It is to die for!!
Thanks for visiting my Best Banana Bread Recipe. Happy Baking!