My mouth was watering when this amazing Lemon Loaf Cake came out of the oven. I could hardly wait to drizzle the fresh lemon glaze over the cake while it was still warm before cutting into it. This loaf cake is not to be compared to pound cake. It's way better, fluffy, moist, and made from fresh lemons from my lemon trees.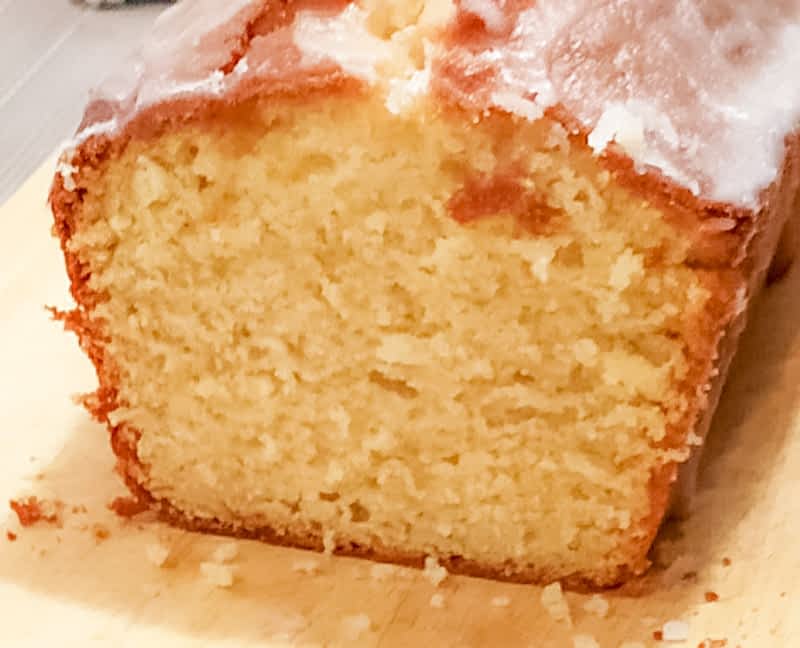 Start with Fresh Lemons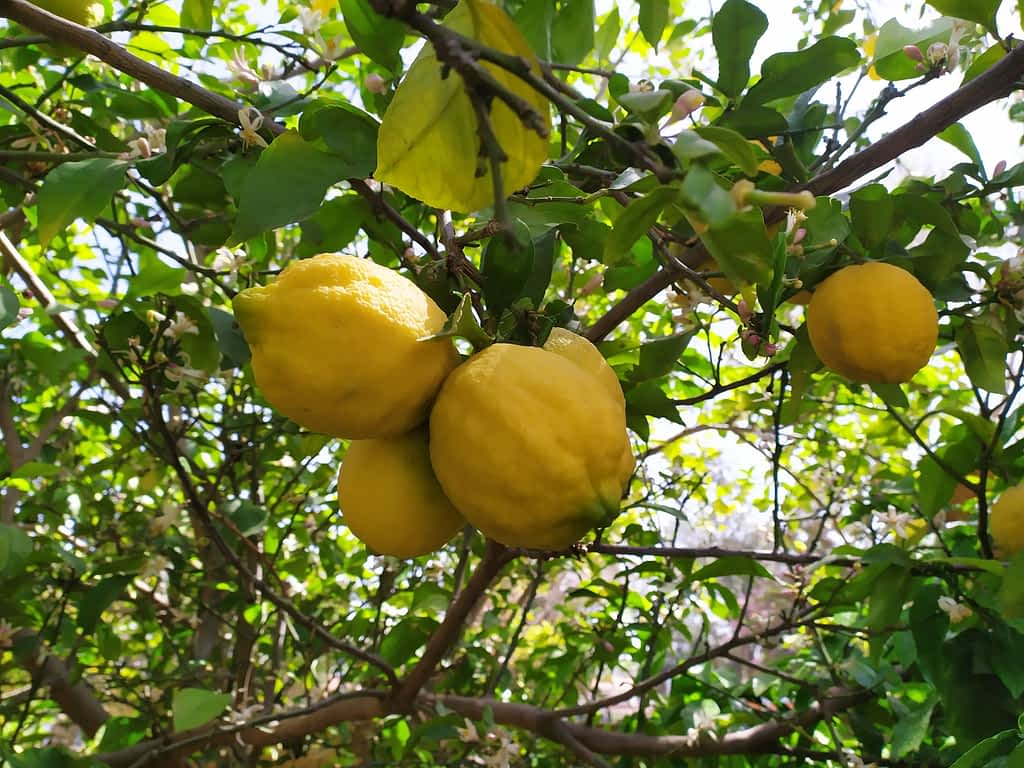 I am fortunate to have 2 lemon trees in my garden and they produce the most amazing lemons throughout the year. You cannot get fresher than that! My trees produce lemons larger than my hand!! They also produce more than we can eat or squeeze so we like to share them with our neighbors.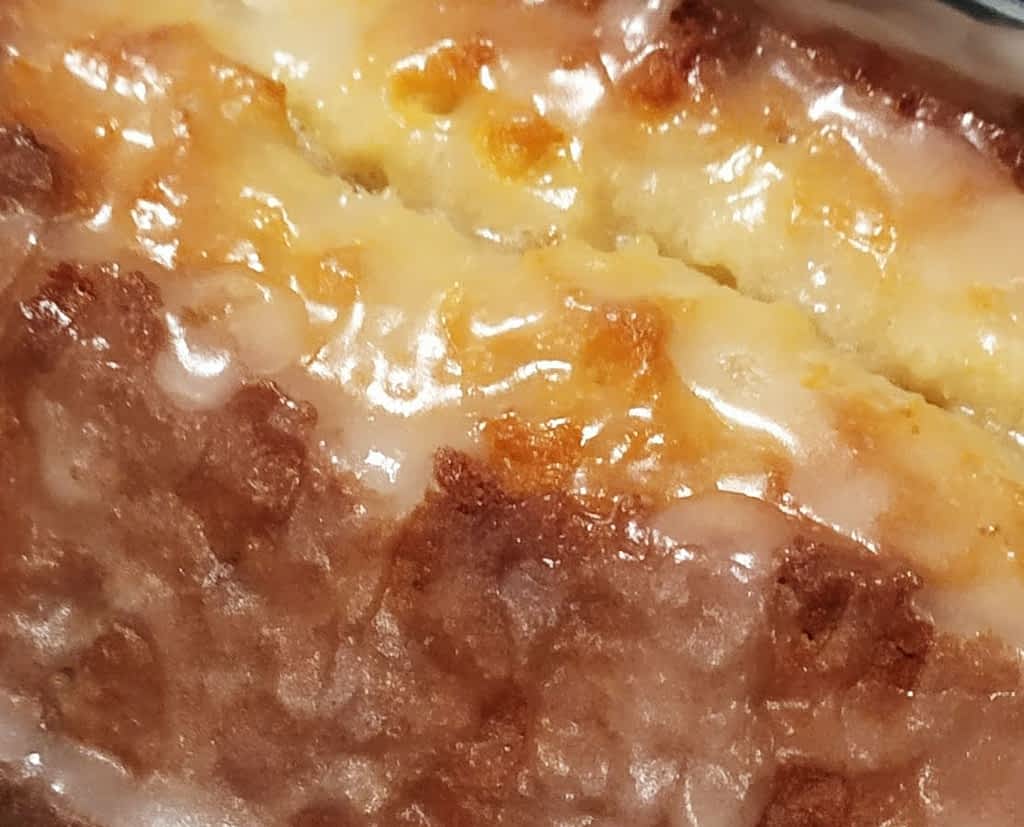 This Fluffy Lemon Loaf Cake is the perfect dessert to take to friend's houses, get-togethers, or parties. It's also great in the morning with coffee.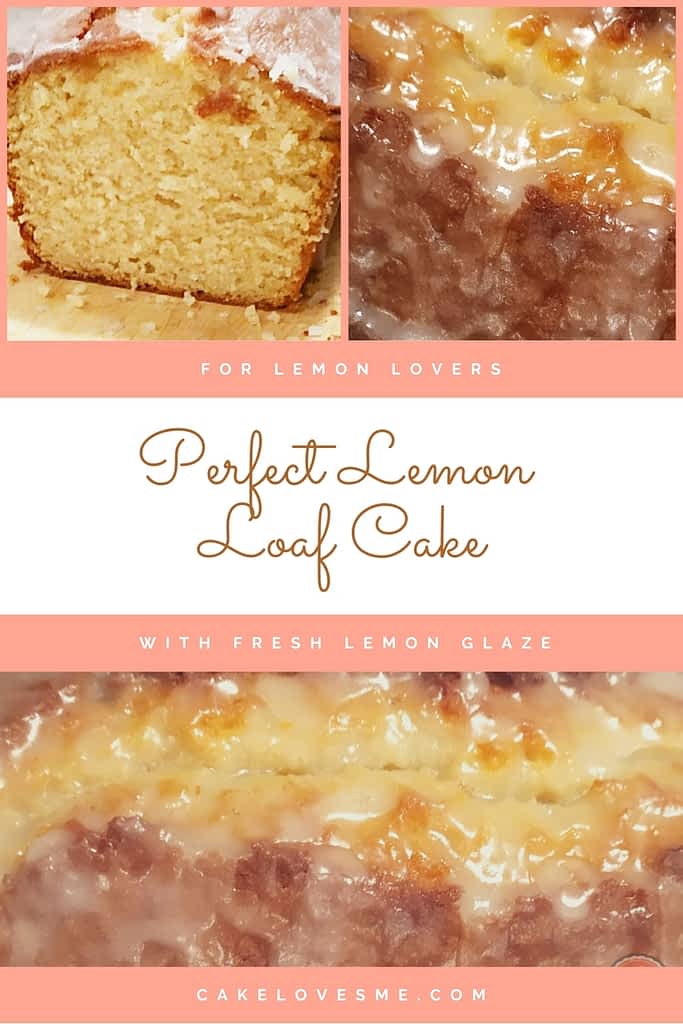 Which Cake Pans for Lemon Loaf Cake
You can use a regular-sized loaf pan approx. 7.5 x 3.7 x 2.3 inch or use the larger pan at 10.9 x 3.7 x 2.3 inch. This recipe will yield 2 regular pan sizes or one large pan size. Every kitchen needs a "loaf keeper", an airtight container for your loaf cakes. I need to get one myself. You will also need a cookie rack and drain pan when you drizzle your lemon glaze on the cake.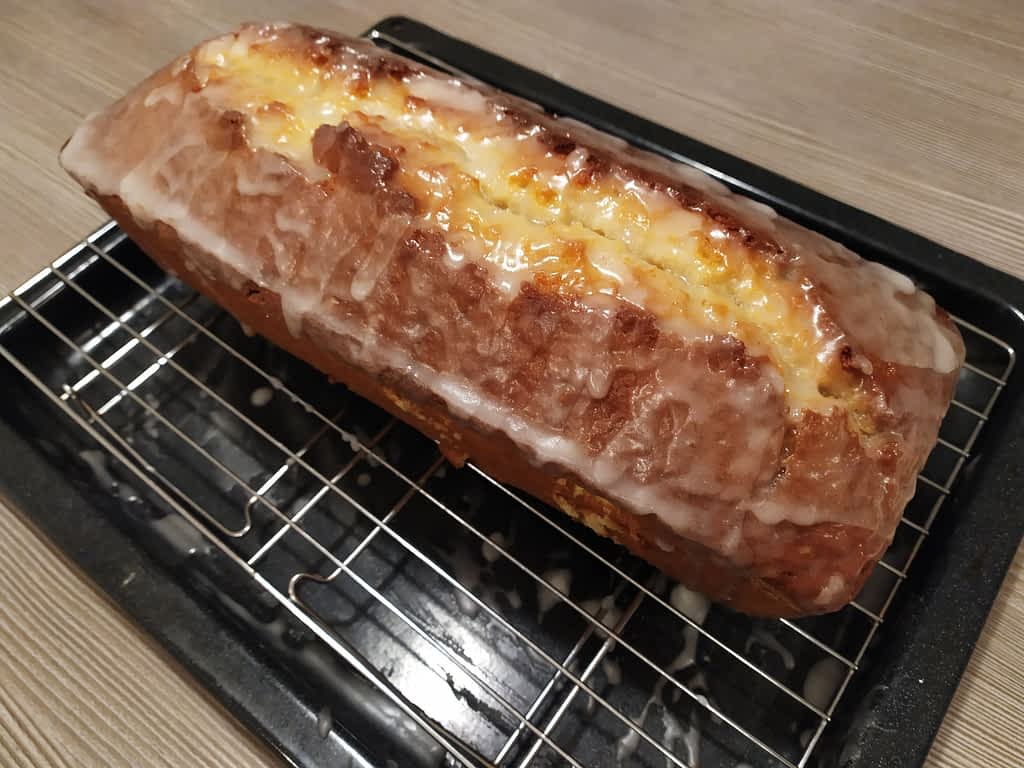 The Best Lemon Loaf Cake Recipe
Fluffy Lemon Loaf Cake with Fresh Lemon Glaze
Yields: 1 loaf in oversized bread pan or 2 loaves in reg. sized bread pan. Prep time: 15-20 min. Cook time approx. – 50 min. – 1hr.5 min. Oven depending.
Ingredients
3

Cups

All purpose flour

2

Cups

Granulated Sugar

4

tsp

Baking Powder

1

tsp

Salt

3

tbsp

Lemon Zest

From 3-4 lemons

4

Lg.

Eggs

Room Temperature

1/2

Cup

Vegetable Oil

1/2

Cup

Unsweetened Applesauce

Room Temperature

1

tsp

High quality Vanilla Extract

1 1/2

Cups

Plain Yogurt

Room Temperature
Fresh Lemon Glaze
1/2

Cup

Fresh Lemon Juice

strained

5

tbsp

Powdered Sugar
Instructions
Preheat the oven to 350 F. Coat two approx. 8 x 4" pans or one 10 x 4" pan with cooking spray or brush softened butter on the pan/s and coat with flour.

Zest your (3-4) lemons now. This will take a few minutes to get 3 tbsp. Set aside.

In a medium bowl, whisk together the flour, baking powder, and salt – Set aside.

In a large bowl, combine the sugar and lemon zest and rub the mixture together with your fingers until the sugar is coated. I use rubber gloves. Stir in eggs one at a time, lightly mix, then add vanilla, oil, applesauce and yogurt.

Fold in dry ingredients slowly and mix until just combined. Pour the batter into the prepared pans about 2/3 full and smooth the top. Bake until the top of the loaf is golden brown and a toothpick inserted into the middle comes out clean, for a regular-sized loaf about 45-60 minutes depending on your oven. For muffins or mini loaves approx. 16-20 minutes.
Making the Glaze
While your cake loaf is in the oven and close to being done, mix the glaze ingredients in a small saucepan and let it come to a boil then take it off the burner. (Add a little more or less lemon juice or powdered sugar depending on how thick or thin you like it), as long as it pours nicely on your cake. When the loaf is done, take a thin spatula around the edges of the cake to loosen it from the pan and then turn the cake out onto a cooling rack. Poke a few holes with a toothpick so some of the glaze can seep into the cake. Slowly pour the warm glaze over the top of the warm cake loaf. Let the loaf cool completely or cut into it when it's almost cooled to room temp. and enjoy it warm. YUM! Store in an airtight container.
Nutrition
Calories:
434
kcal
Carbohydrates:
77
g
Protein:
5
g
Fat:
13
g
Saturated Fat:
10
g
Cholesterol:
6
mg
Sodium:
421
mg
Potassium:
119
mg
Fiber:
1
g
Sugar:
47
g
Vitamin A:
36
IU
Vitamin C:
7
mg
Calcium:
147
mg
Iron:
2
mg
https://cakelovesme.com

Thanks for visiting. Stay awhile and check out my other Cake Decorating Ideas!
Strawberry Cake Filling Recipe
Easy how-to recipe for making a strawberry cake filling
Go To Recipe
White Buttercream Recipe
How to achieve white buttercream filling/frosting
Go To Recipe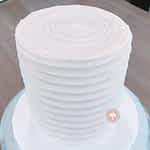 Watermelon Cake with Fresh Strawberry Puree
This adorable watermelon cake is made with a fresh strawberry cake and strawberry puree
Go To Recipe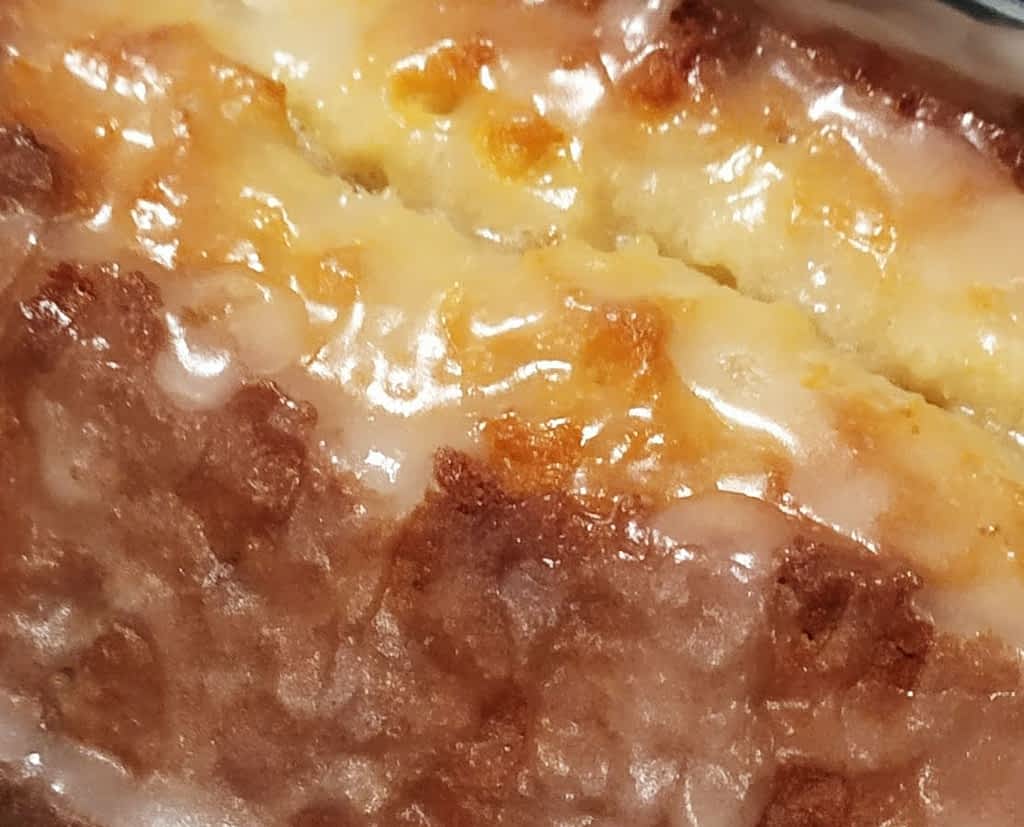 Thanks for Stopping by and Happy Baking!
If you enjoyed this lemon loaf recipe post, be sure to check out some of the other cake creations, tips, tricks and recipes.