Thoughtful ideas and preparation to help you in the kitchen. These cake baking tips and tricks are essential for me and I know they will help you too.
Stage a clean baking space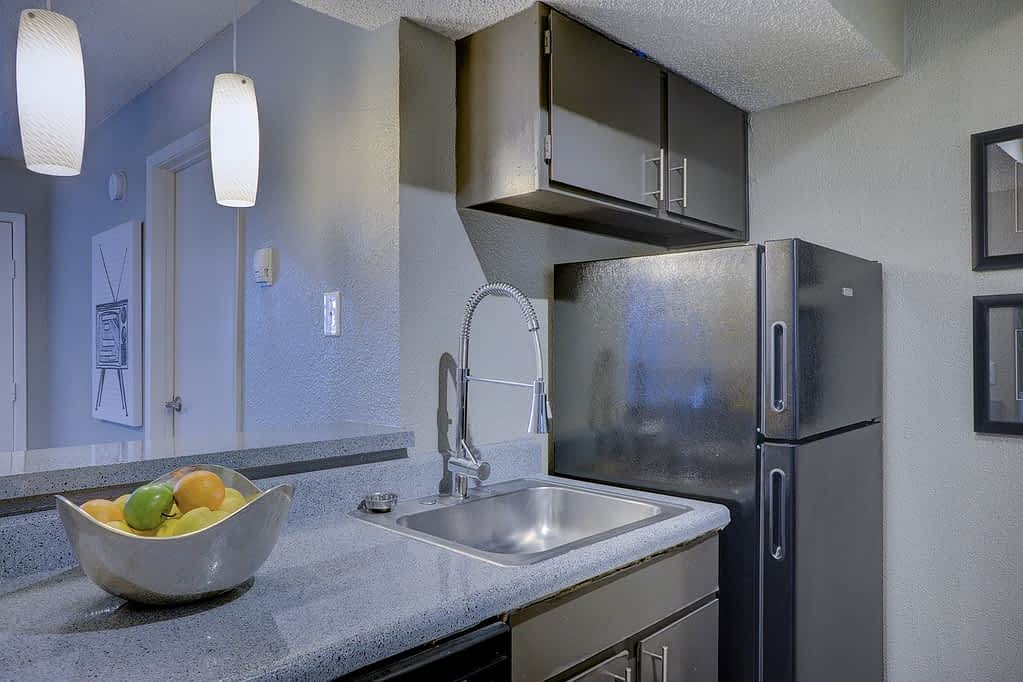 Stage a pleasant, clean, uncluttered workspace. Who wants to bake in a messy or dirty kitchen? No one. I personally cannot do a cake job when there are dishes in the sink, things all over the countertops, other foods, or clutter around. Not to mention dirty surfaces. This is unsanitary and your ingredients or tools can become contaminated so be sure to de-clutter, sanitize all countertops, and make sure all your baking tools and pans are cleaned thoroughly.
Organize your cake decorating space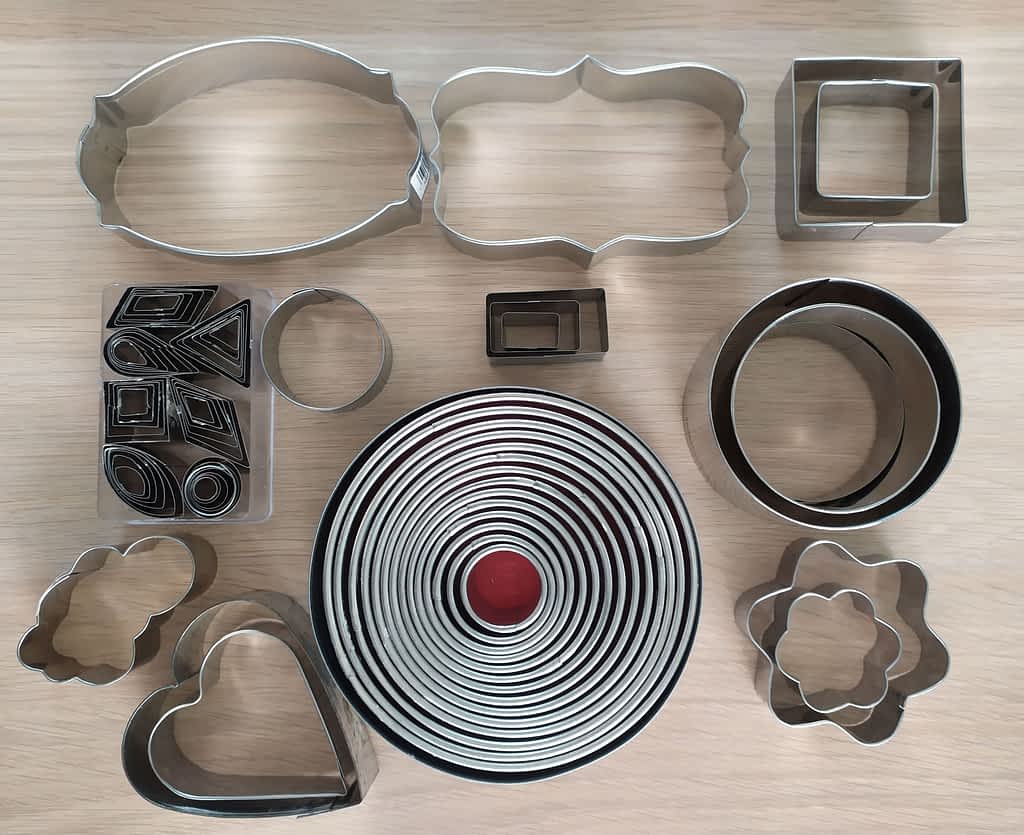 Proper storage of all your cake tools, dry ingredients, and products is so important! You must section off a special area in your house (preferably nearest to your kitchen) whether it be separate cabinets, closet, room, designated pantry shelves, drawers, whatever works for you – for all your cake stuff. I learned a long time ago that having all my cake tools mixed with everything else in my kitchen or pantry doesn't work. Talk about getting frustrated trying to find things….just save yourself the hassle and store everything separate from the everyday kitchen or pantry items.
Also, invest in transparent, plastic, stackable storage containers (shoebox-size). You can find these at any craft or hobby shop. The shoebox-size is great (not too big or too small) for say all your gel or liquid food coloring. I have several for all my cookie cutters, extracts, sprinkles, cupcake liners, piping bags, and many more. The shoebox-size containers slide nicely on most pantry shelves. You can buy whatever container size you like for the space you have.
Another great container to have for all your piping tips and small cutters is a Grid Box Storage Organizer. Looks like a plastic container for Hot Wheel cars. Again, buy transparent containers so you can see what's inside and label the outside to be more detailed.
Read your recipes to the end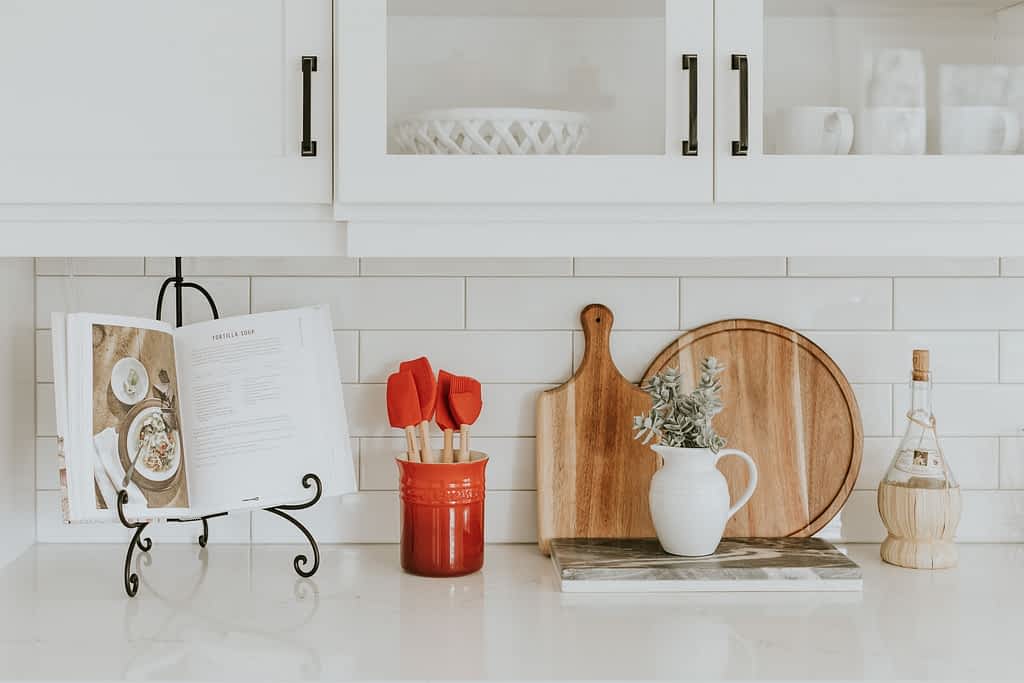 Review your recipes, read all instructions to the end! Make sure that you read the recipe to the end and understand all the steps before beginning. How many times have you glanced at a recipe, started it, read further down only to realize that you missed some very important steps? How frustrating is that?
Moreover, make sure you have all the ingredients. Don't convince yourself that substitutions will give you the same results. (Only if you are certain of the sub-item per the recipe) Get exactly what your recipe calls for. Planning ahead and following a recipe closely with precision is essential to achieving consistently successful results.
Shop for all ingredients beforehand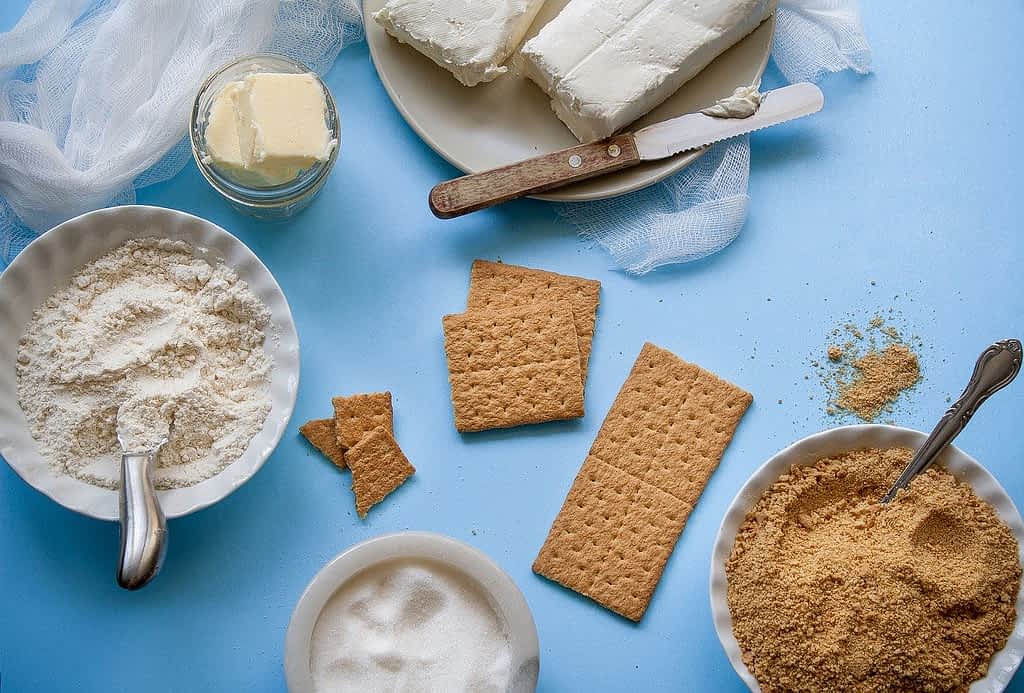 Shop for all ingredients, always buy fresh (look at expiration dates before purchase) and have extra ingredients just in case. Check your stock items days before you have a big cake project. It is so easy to forget that you used up something (didn't check) and now you have to stop what you're doing in the middle of baking to run-up to the store. No one wants to do this when you're in the cake zone so double-check that you have all ingredients prior.
Always look at expiration dates and buy a little more than you need. It will get used regardless. I cannot tell you how many times I was glad I bought more eggs, cream cheese, sour cream, milk, sugar, whatever…and needed it.
Layout all ingredients and supplies
Layout all dry ingredients, baking pans, decorating tools, cake boards, or whatever you need 1-2 days prior to baking day. It's understandable if you don't have extra counter space to lay all these things out, most of us have family members in and out of the kitchen. However, it really helps if you can lay items out somewhere. The kitchen or dining room table works great. It won't be there long and all your ingredients, pans or tools are back in their place when the baking and decorating are complete.
Mix and Sift all dry Ingredients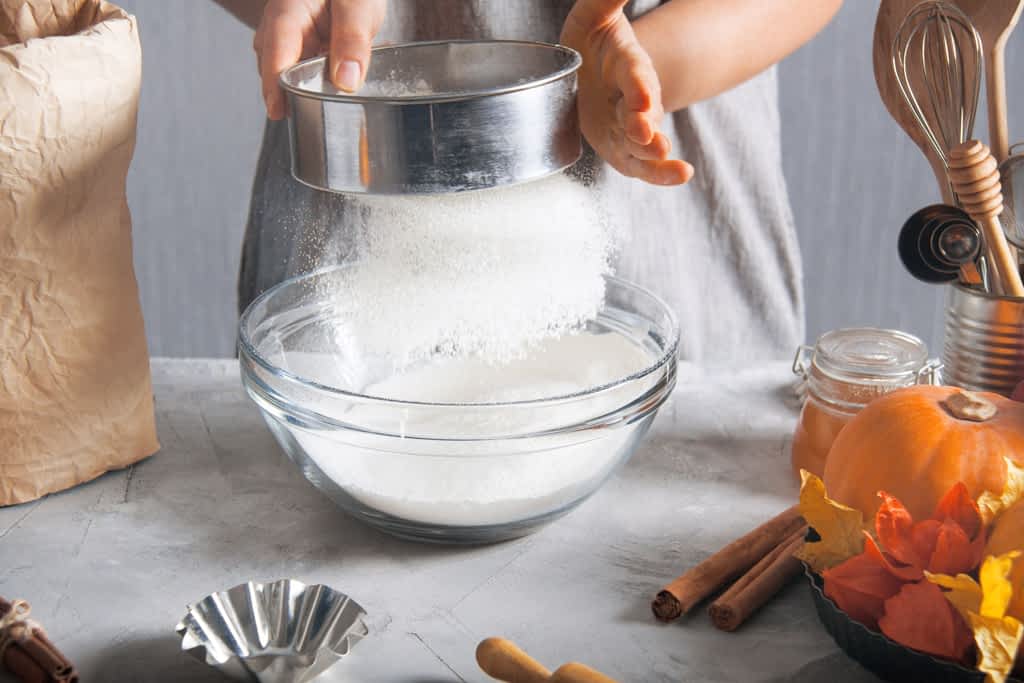 Mix/sift your dry ingredients (if they all go together at the same time per the recipe) one day prior. Many recipes call for dry ingredients to be sifted together. You'll save time by doing this the day before especially if you are making your own cake flour. Cake flour needs to be sifted 3-4 times before you can be sure it's completely mixed. Sifting refines the flour and cornstarch to mimic actual cake flour. Pre-sifting dry ingredients save time and combines the ingredients evenly before adding to the wet ingredients.
Cake Flour – First- Measure 1 cup of all-purpose flour, remove 2 tablespoons of the flour and then place the flour into a bowl. Second – Add 2 tablespoons of cornstarch to the all-purpose flour. Sift/Whisk together 3-4 times to combine and use as a substitute for 1 cup cake flour.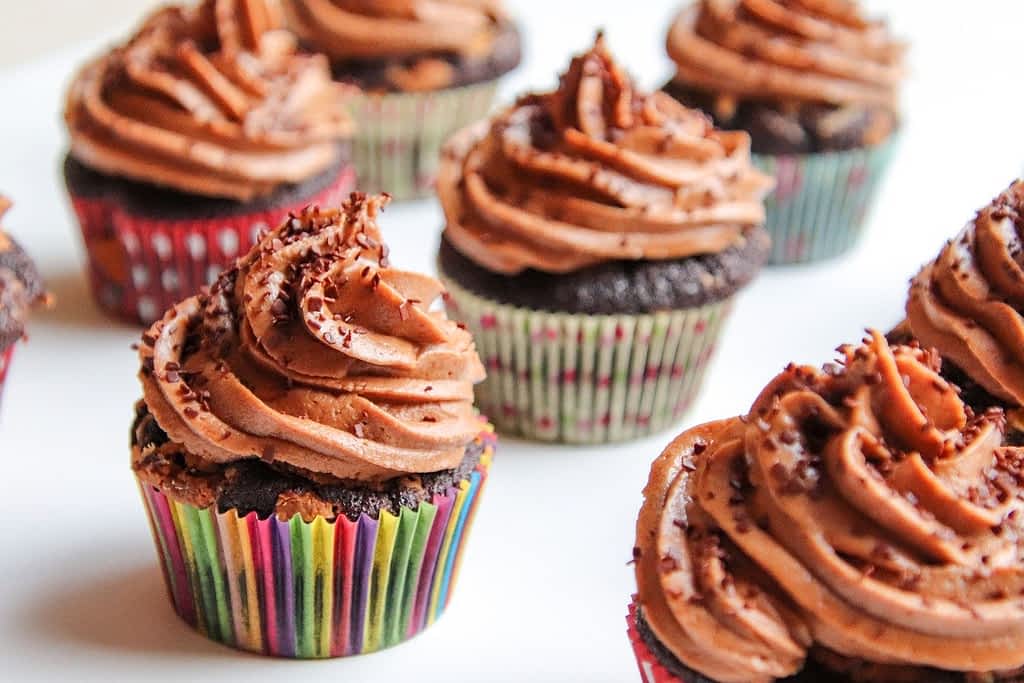 Use room temperature ingredients
Layout all ingredients that need to be room temperature hours before baking. Do not ignore this when the recipe calls for room temperature eggs, butter, milk, yogurt, or any other daily item. Your cakes and cupcakes will turn out tall, light, fluffy, and delicious.
Decoration prep ahead of schedule
Figure out what decorating (if any) can be done ahead of schedule. Is it possible to mold or cut any fondant figures, 3D toppers, symbols, or lettering before starting the entire cake making process? Do you need to make your buttercream a day before? Do you need to make any chocolate molds, isomalt figures, or other sugar toppers? There are things you may want to be completed before the cake baking day. These are decisions you must access for yourself in regards to time, medium, and/or if certain things will not be adversely affected if you do them early. Always make sure all decorations are stored in airtight containers.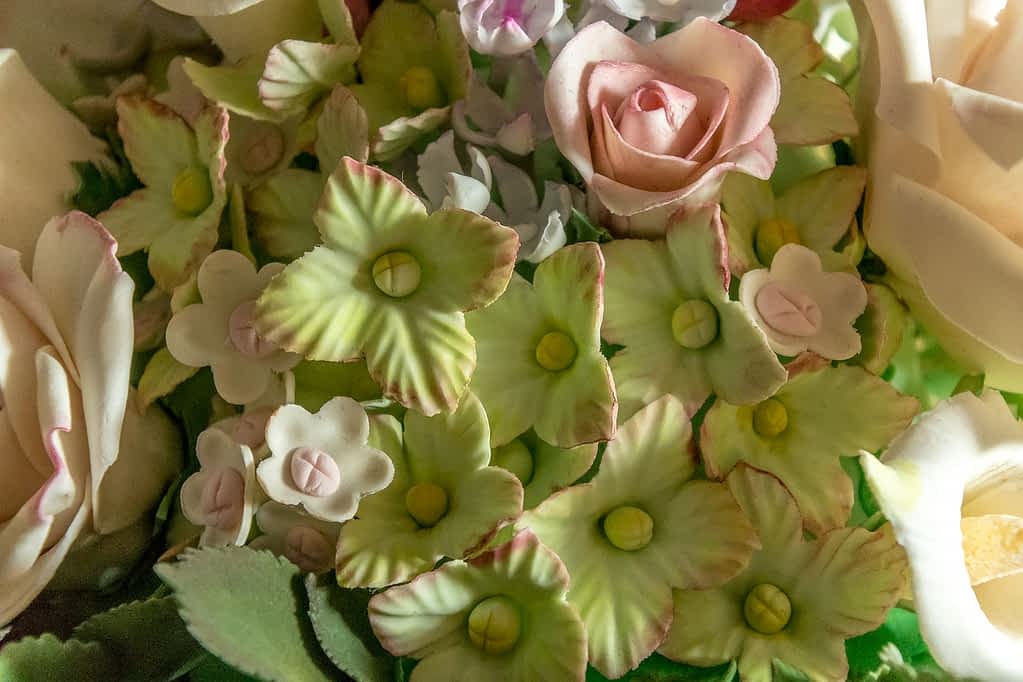 Take time to stop, breathe, look and access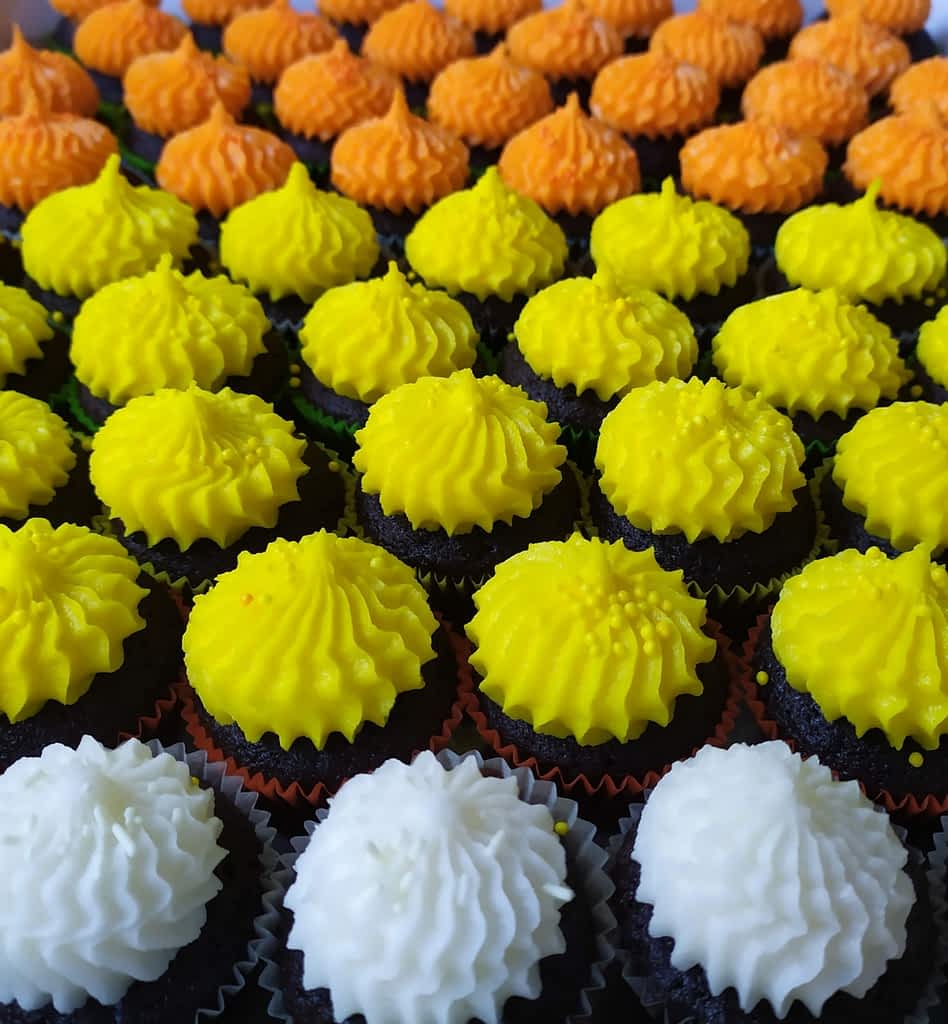 Take small breaks in-between each phase of decorating. Like an artist- stand back, look at your canvas, ask yourself if this the way you want everything to look. Look at your creation from all angles, is everything straight? is anything falling? do you need to fix anything? do you need more buttercream? Going too fast and not looking at your work or alignment will cause you to make mistakes.
So stop, breathe, look, and access. Don't forget to take pictures or videos of every stage of your design even if you think it's boring and no one will be interested. Many will be interested and you may want that documentation. Everyone loves the visual process!
Practice layouts before application
Always practice layouts with your cake decorations before application. Naturally, you are excited that it's the home stretch of decorating but wait!…chill out…don't use your cake surface/s as a "first layout attempt". When your cake is the shape of your cake pan: (flip the pan over) cover with parchment paper and place your molded fondant figures where you want them. Take a picture if it helps you to remember. Then transfer your decorations onto your cake. If your cake is custom cut or shaped differently from the cake pan then you can use parchment paper off to the side on a flat surface parallel to your cake. (Sketching the design on regular paper will help you visualize as well).
Do your best with decoration arrangement on the parchment paper first and then mirror the placement onto your cake. Also, do not automatically stick anything on the cake with edible glue, buttercream, chocolate, etc., without laying the decor gently above the area you want to place it. Many times you'll find that you wanted it more to the left, or right or more up than down….you get the picture. You'll want to avoid un-sticking things as much as possible (for repositioning) once you mount them on the cake.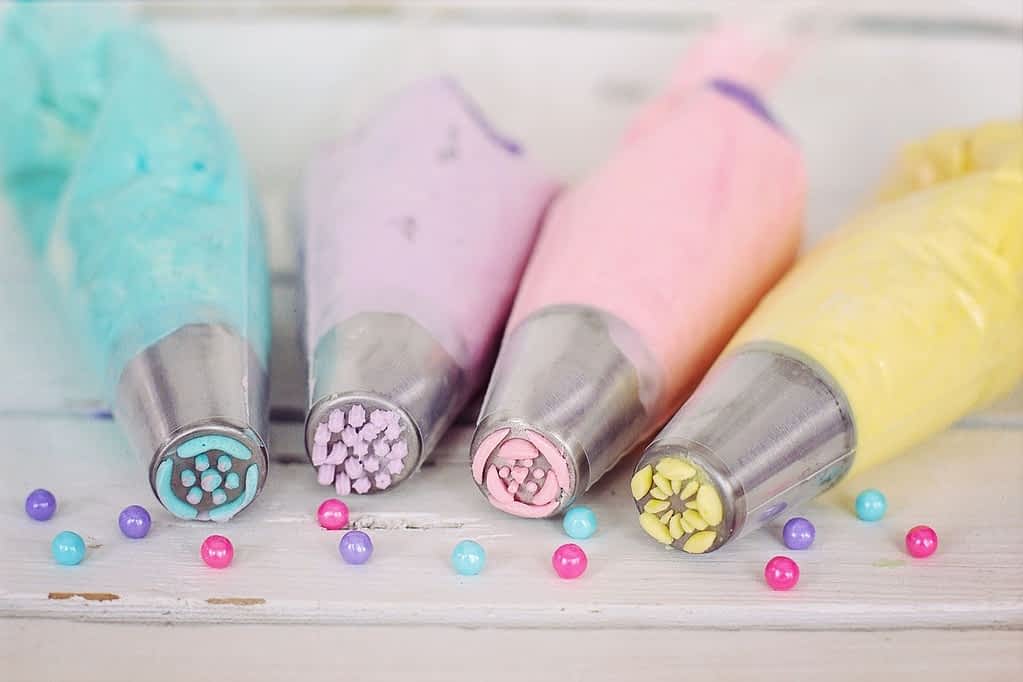 Use "crusting" buttercream for piping decorations
Use a "crusting" buttercream recipe if you are piping cake decorations. With this in mind make sure it's not too dry otherwise your buttercream won't stick to the cake. Depending on what you are doing there is a balance with any buttercream, ganache, meringues, etc. Practice the recipes that work for the medium you are trying to achieve. Make all your tinted buttercreams one day or hours prior so the gel colors have time to set. Mix up and add extra cream or milk (if need be) to make sure it's soft and ready to pipe.
Make homemade fondant days in advance
If you want homemade fondant make it a day/s prior so the if you are coloring the fondant the color will set. Store in cling wrap, and airtight container. This will save you time. Kneed and Roll out fresh on cake making day. Always buy high-quality fresh marshmallows.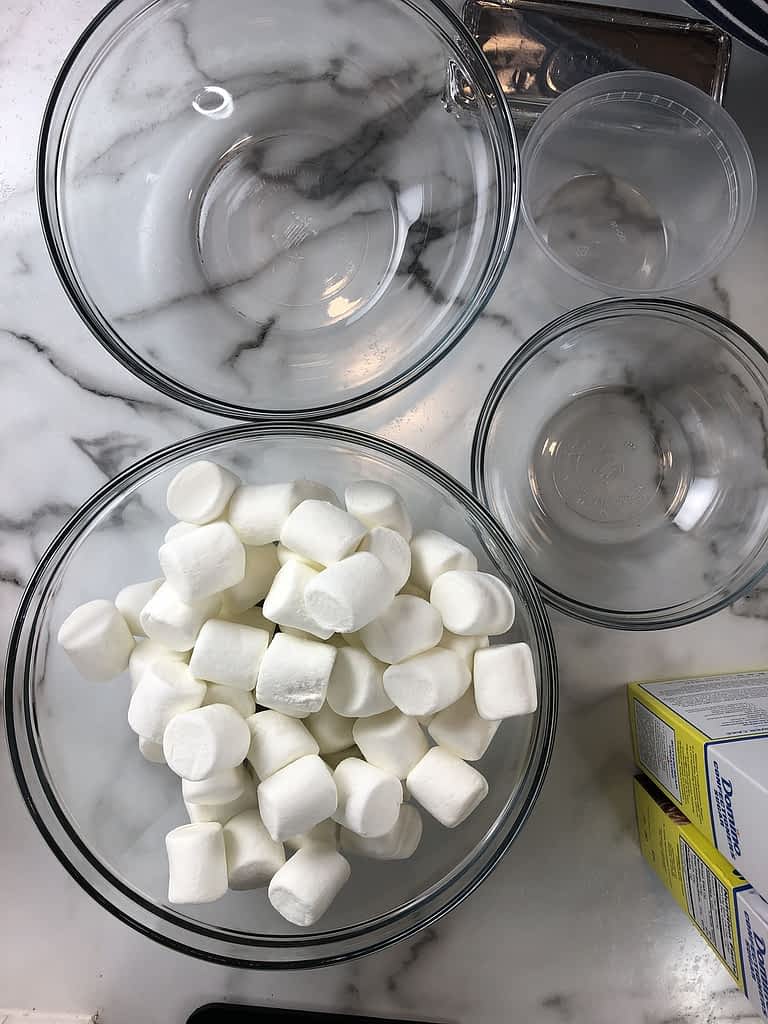 Store-bought Sugar Fondant/Sugar Paste: If you are using either for cake or cupcake decorating make sure you buy a top-quality brand!!, a brand you've worked with before, and are sure of the taste and performance of that product. Like most ingredients, not all fondants or sugar pastes are made alike. There are some really bad brands out there that are a nightmare to work with. Some are too sticky, too dry, or don't taste good, etc. Do your homework on the best brands and always buy fresh fondant.
Don't forget about the cake board design
Pay attention to cake board design. I've done several cakes and thought the cake board silver or gold covering was just fine as is. And it was fine. My cakes still looked great and my people were happy however, the cakes would have looked even better if I extended the design to the board in some way.
Whether you are covering the board with fondant, buttercream, complimentary decorative paper, or ribbon edging you will be happy with the difference it makes. All these details add to the overall look of the cake. Also shiny silver or gold cake boards reflect light and this is noticeable and can distract from your cake in photos.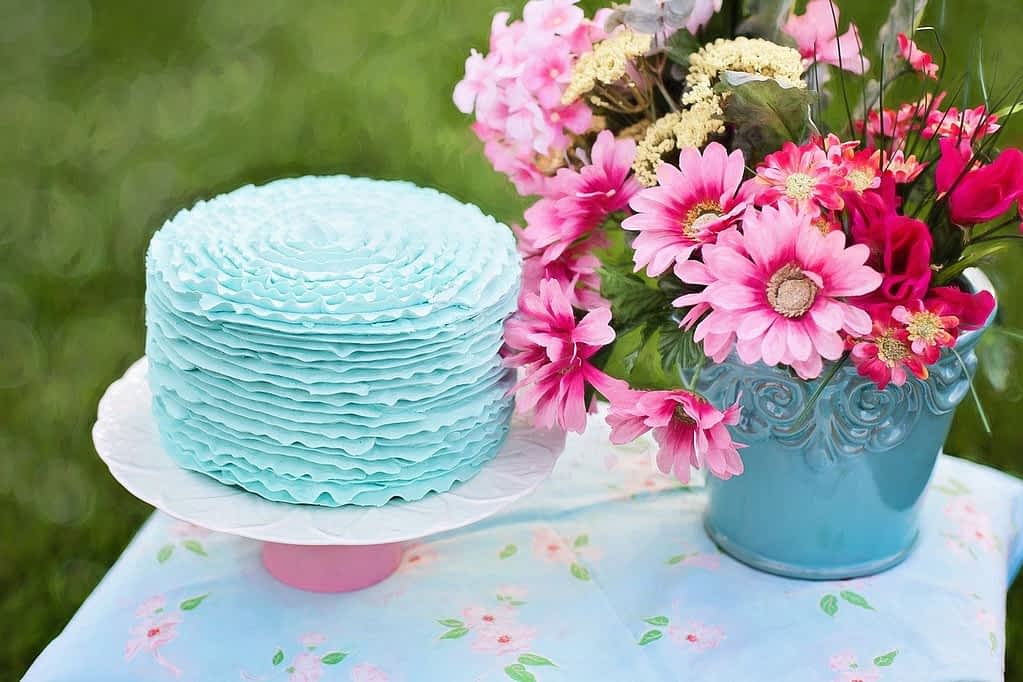 Don't throw anything away
Don't throw anything away (ie: extra decorating materials) until your cake is picked up or delivered. This is so important. Even the tiniest amount of cake cuttings, fondant, or buttercream is valuable. You may be thinking, the cake is done, I don't need it-well you just might! because unexpected things happen and you may need all your extras for touch-ups or fill-ins. Trust me on this one. Don't let your family members eat anything left over either until the cake is out the door.
Do take time for photo staging
Take quality photos of everything you do with proper backdrops and lighting. This includes pictures of your creative process. Your audience wants to see the nitty-gritty (minus big messes) along with all the polished end results. Photo staging is so important. You won't be happy to see scattered or cluttered items in your bakery or final cake photos. Lighting is also crucial. Natural or outdoor light is best, avoid warm temperatures with baked goods, shadows, and have neutral backdrops. Get crafty with your backdrops.
Avoid too much background noise or uncomplimentary color palettes that can take away from your cake design or what you want people to focus on. Practice taking photos at different times of the day along with changing backgrounds. Always be sure to edit and review all your photos before posting online. You worked hard to make your cake beautiful so do yourself a favor, take the extra time for photo staging.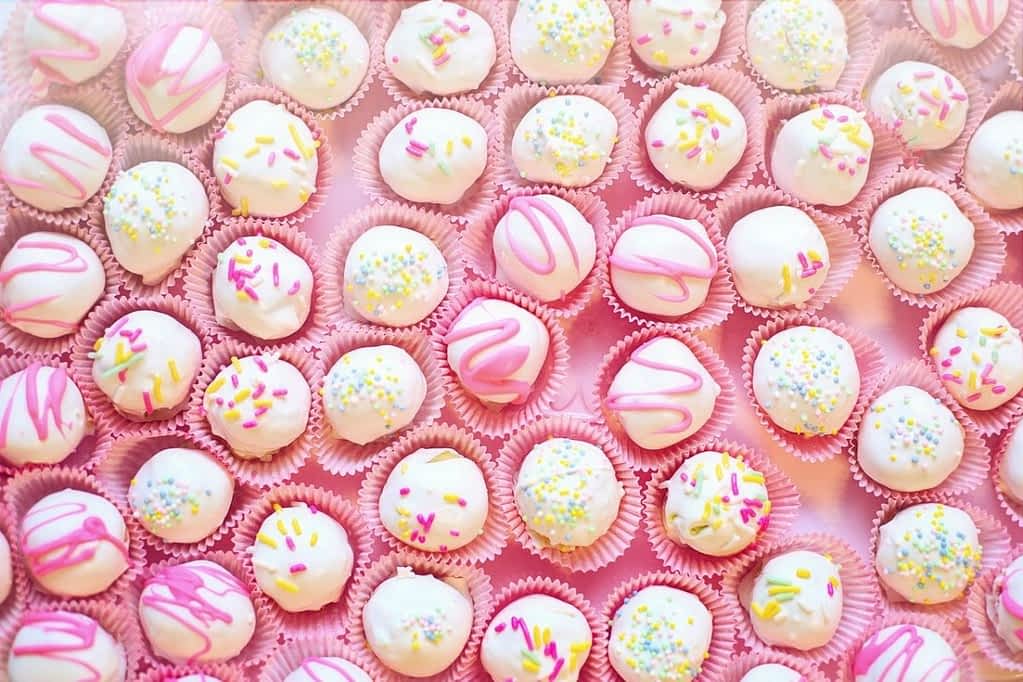 Thanks for visiting. Please see my Top 6 Cake Baking Preparations for more cake baking essentials.