How dreamy is this cake?
This tropical cake with ruffles is so dreamy and definitely one of my favorite cakes. Yes, I say "favorite" about many of my cakes because it's true for different reasons. Each cake has a special something. As much as I appreciate some of my really detailed cakes I also love clean lines, uncluttered elegance, and bright simplicity. The turquoise, white, pink, and yellow color palette with the tropical ruffles and floral details are so relaxing that it makes me feel like I'm on a beach looking at tropical flowers and waves rippling in the ocean. Tip: You'll not find teal or turquoise gel food coloring in most color sets and will need to buy it separately.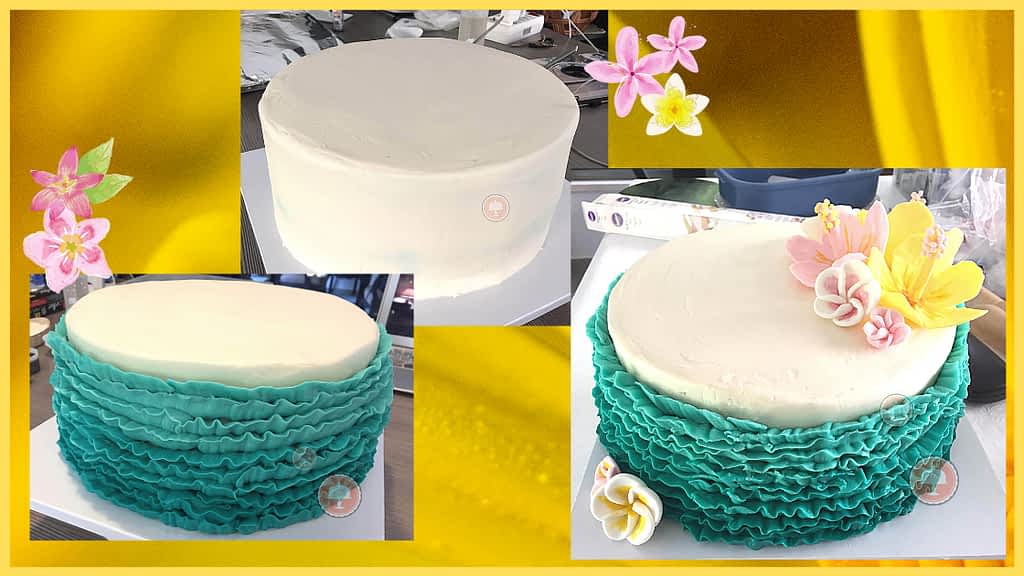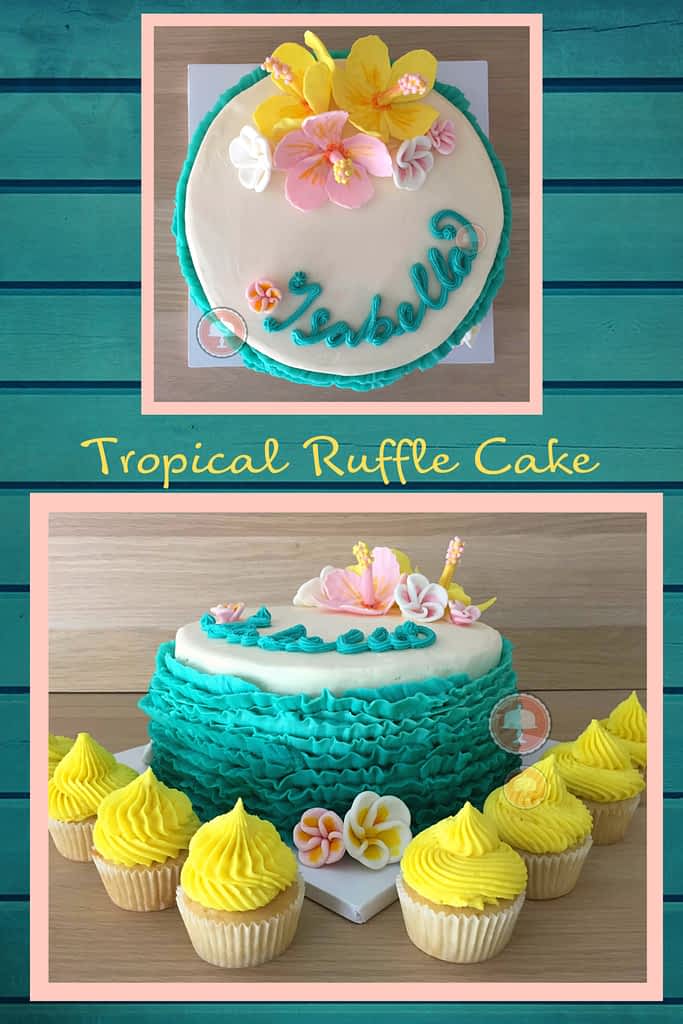 It's nice to have partner cupcakes that compliment the cake. The yellow swirl on these cupcakes reminds me of a frozen tropical drink on a hot day. This cake is literally a vacation you can eat! Can you see it?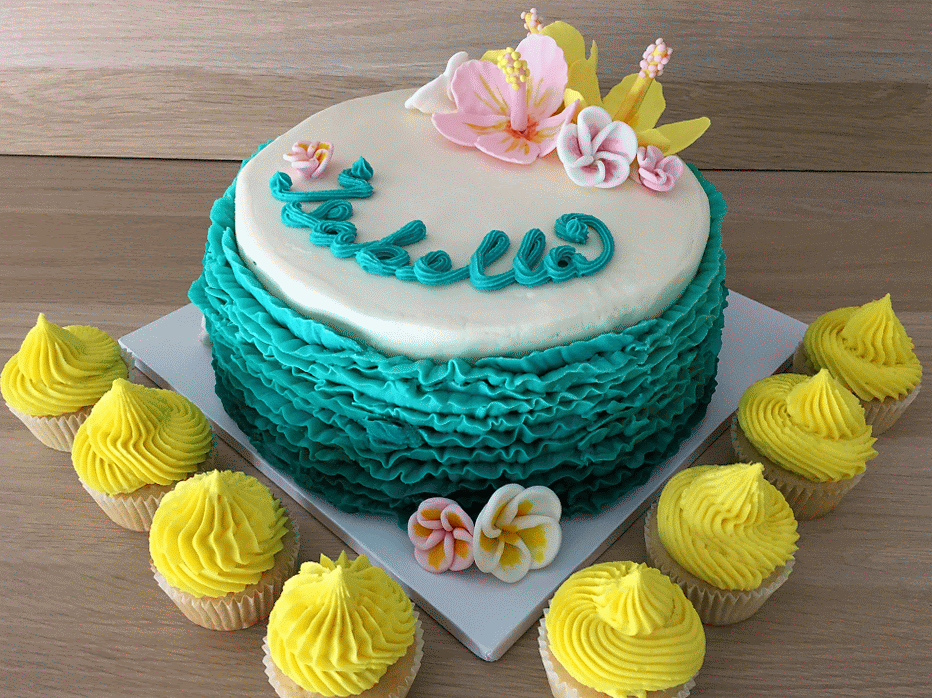 I hope this Tropical Cake has inspired you. Please stay awhile and bounce around on my other cake pages and cake ideas gallery.
Thanks for visiting. Happy Baking.