This Elegant Birthday Cake for Women is sure to put a smile on any lady celebrating her special day. Eleonora's wish was to have a cake adorned with lilac and white flowers, butterfly accents, and base ribbon. My goal was to create a classic antique style cake for Eleonora appealing to all things feminine and beautiful.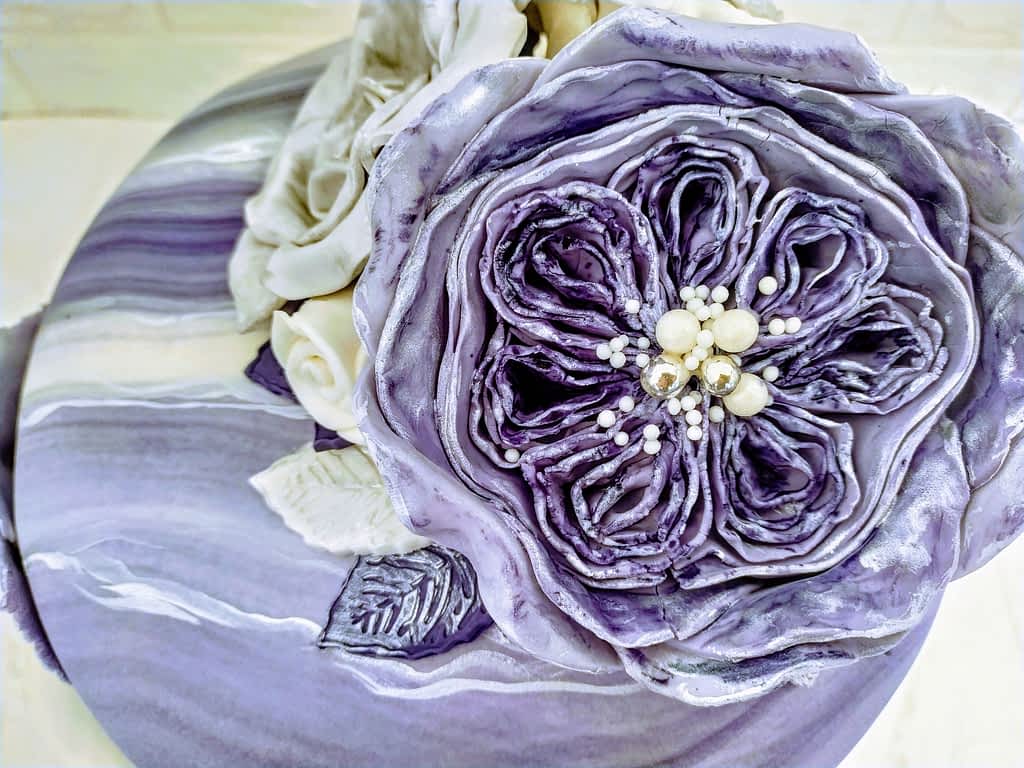 Elegant Birthday Cake Decorating Techniques
There were several techniques and details I wanted to incorporate to create a porcelain look on the flowers, leaves, and ribbon. Using edible white paint & silver luster dust helped these flowers appear to look like porcelain. The classy birthday cake look is all pulled together with the marbleized fondant base covering, monogram frame, and edible silver and white pearls.
Make sure your cake is set with your final coat of frosting before covering with fondant. Measure your rolled out fondant to the height and width of your cake to assure full coverage.
Classy Cake Images Gallery
Fondant Cake Toppers
If you are doing fondant or gum paste cake toppers it is advisable to mold these figures a few hours or day/s in advance. The toppers need time to dry and set the appropriate shape you're trying to achieve. Flowers and bows, in particular, need this very thing. You also don't want more work than you can handle on decorating day.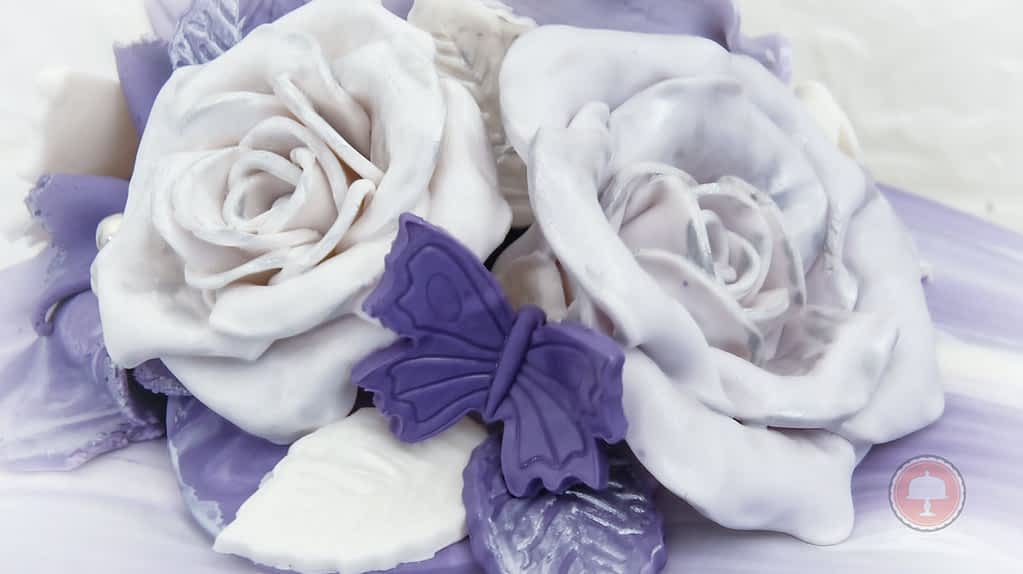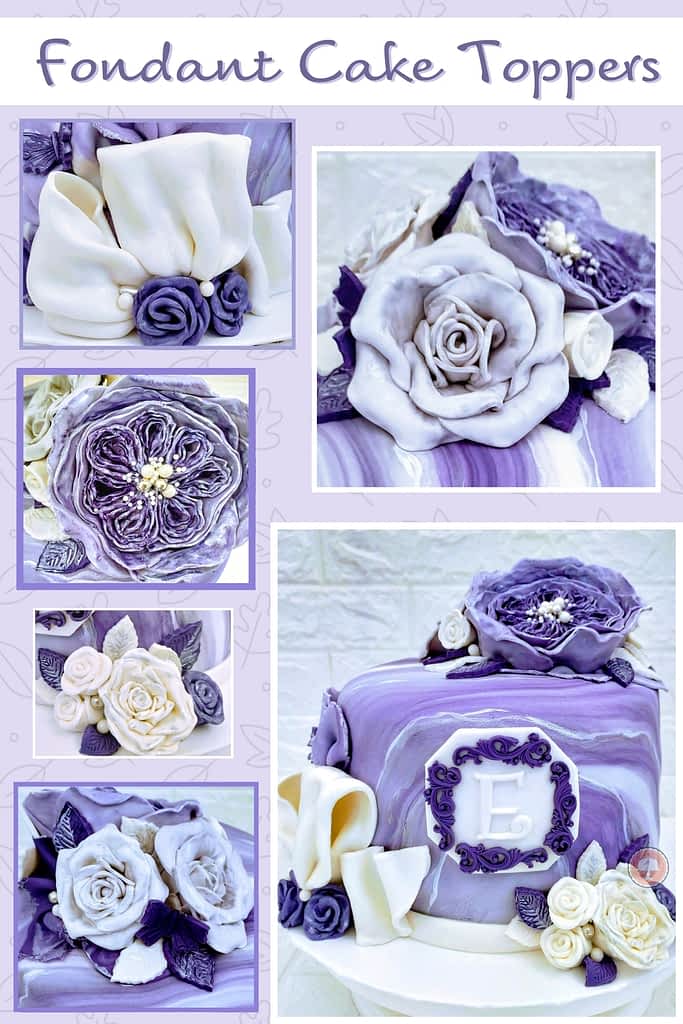 Cake design takes us to places in our hearts and minds. What colors or memories inspire you? Where do you want to go? I hope this Elegant Cake for Women makes you smile. Please see this Desert Sand Succulent Cactus cake with Fondant Cake Toppers on top of a "naked" covered buttercream styled cake.
Thanks for visiting. Happy Baking!
Check out our other recent cakes: