This Fiesta Cake is so fun. Every cake designer wants to have one in their collection, and using a multi-layered buttercream cake piping technique really makes this festive!. Sarah wanted a strawberry cake for her daughter's one-year-old birthday. Lucky girl eh? The cake may have been bigger than Josephine herself. This cake turned out so cute and delicious.
Just when you think you have enough buttercream frosting for all the piping, you realize you don't and need to make more!
Strawberry cake is one of the most requested cake flavors and for good reason because it's so delicious! To make a perfect strawberry cake it is imperative that a fresh strawberry reduction is used in the cake batter to maximize taste. The same goes for fresh-cut strawberries for the strawberry buttercream frosting. The top tier is a 2 layered fluffy vanilla cake with vanilla buttercream frosting and covered with homemade marshmallow fondant. Use the freshest ingredients for ultimate taste and listen when the recipe calls for room temperature dairy items as it will give you the best cake results.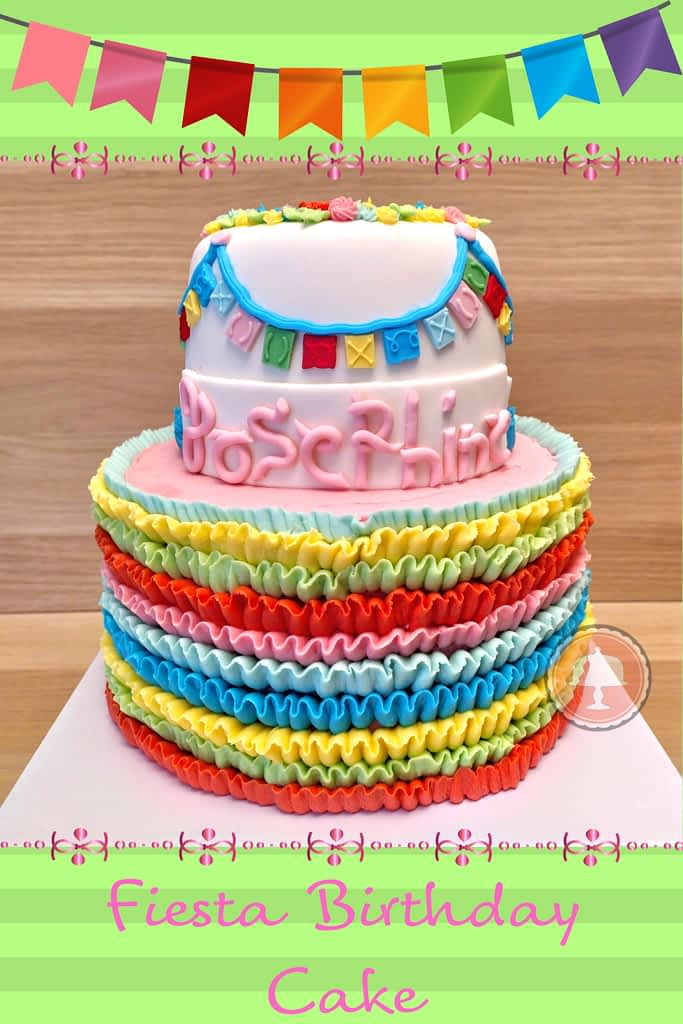 Make several batches of buttercream frosting for a cake this size. I think I made (to start) 4-5 batches=4-5 cups of unsalted butter in accordance to the recipe per cup. You'll need a lot of powdered sugar as well to satisfy most recipes. Also, choose a buttercream recipe that "crusts" so it pipes easily and stays in place. Just when you think you have enough buttercream frosting for all the piping, you realize you don't and need to make more! No fun because your decorating is interrupted.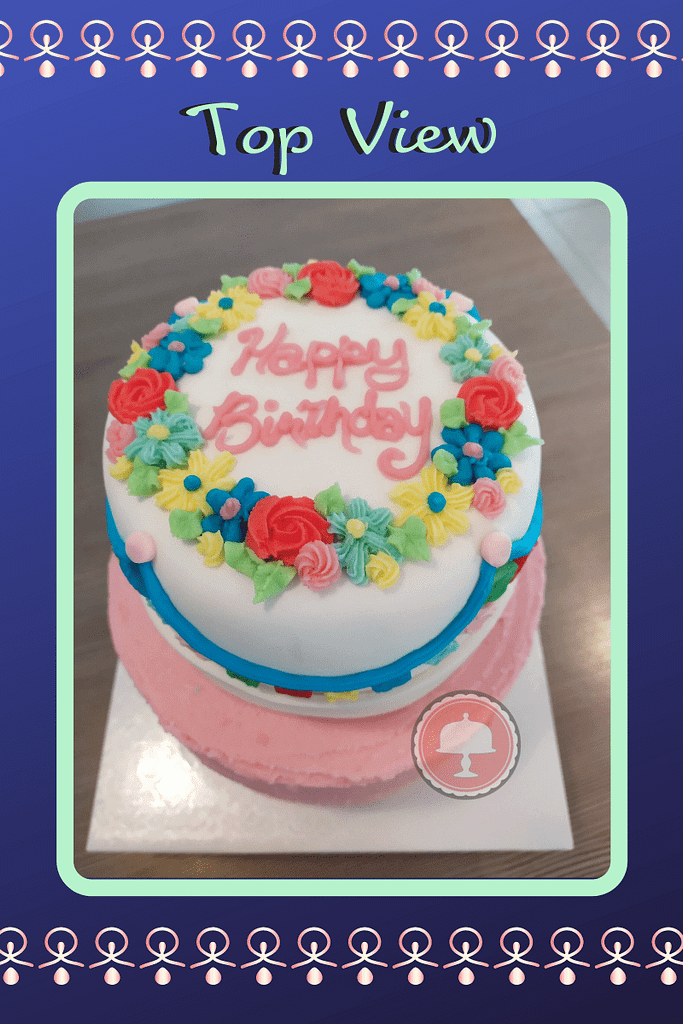 Yes, another batch or two was made (when buttercream was going low on all colors) to make sure there would be enough. And all this was just for the outside (ruffles) and for the top of the cake decorated with piped flowers and lettering. Keep in mind, I made a double batch of fresh strawberry buttercream frosting for the inside layers of the strawberry cake. Yes, this cake size and decoration idea takes lots of buttercream.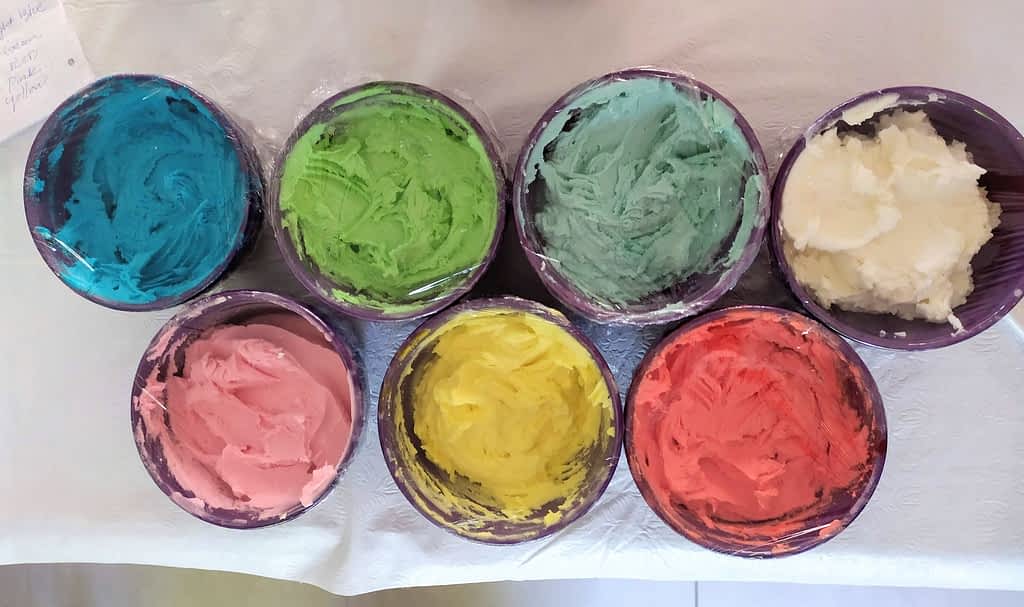 Don't throw anything away!
This ruffle design takes a lot of buttercream. I had six colors which took several piping bags. Unfortunately, I only had two piping tips and not enough couplers to switch the tips to each bag of color. This created a big problem as the tips needed to be changed out of the bags every two colors during the ruffle application. This did not help me time-wise. Ok, big lesson learned. When doing multiple colors with the same tip make sure you have extra piping bag couplers that fit the tip you are using. Most of us are not going to have 5 or 6 of the same piping tip but extra couplers that fit multiple sized piping tips makes sense.
Fiesta Cake: Tips & Lessons Learned
Plan your schedule

accordingly. Not everything you have to prepare for is done in one day.

Organization is key

-get all cake making tools & ingredients out one day or evening prior so you're not wasting time searching for this pan, those perfect spatulas, or those piping tips. I lay everything out on a large table.
Use

fresh ingredients

.
Layout all ingredients that need to be room temperature

hours prior

.
Make sure you have

extra ingredients on hand

, eggs, butter, powdered sugar, cream, milk, fresh strawberries, etc.
Use a

"crusting"

buttercream recipe.

Mix/sift

your dry ingredients (if they all go together at the same time per the recipe) one day prior.
Make all your tinted buttercreams

one day prior

so the gel colors have time to set. Mix up and add extra cream or milk (if need be) to make sure it's soft and ready to pipe.

To save time…

If you want homemade fondant do it

one day prior

, store in clink wrap, and airtight container. Roll out fresh on cake making day.

Don't throw anything away

until your cake is picked up or delivered. This is so important. Even the tiniest amount of cake cuttings, fondant, or buttercream is valuable. You think the cake is done, I don't need it-well you just might!

because unexpected things happen

and you may need it for touch-ups. Trust me on this one.