This Jack Skellington Cake is a great Halloween cake idea and is perfect for your next Spooktacular. Based on Tim Burton's now-classic The Nightmare Before Christmas, these two spooky cakes was so much fun to do, and a big hit at the monster mash parties.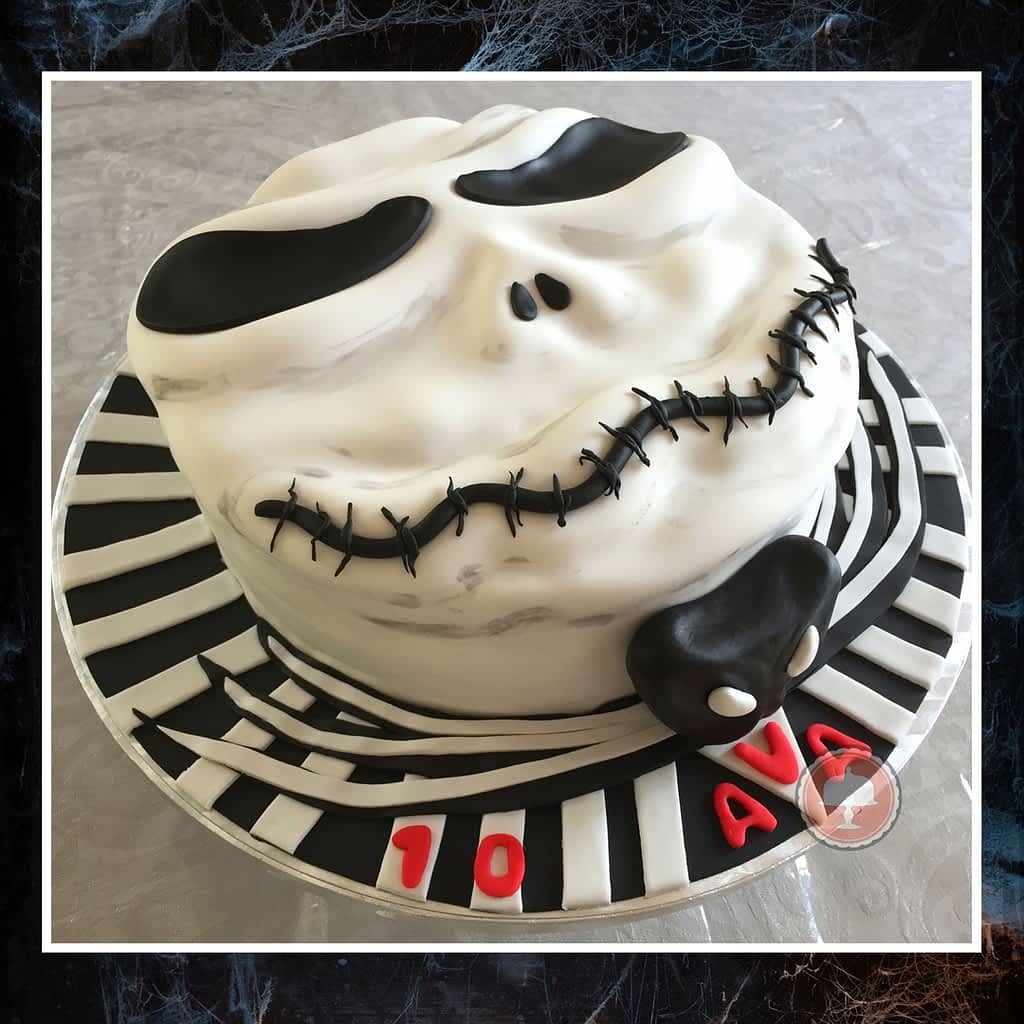 I love a girl who wants a non-traditional birthday cake! Ava asked for this Jack Skellington Cake for her 10th birthday. This was a red velvet 2 layered cake with cream cheese frosting. What's great about Jack's face is you can create whatever expression you like with the eyes, eyebrows, and mouth. Sketch it out prior, size it properly for your cake surface, and see what you like best.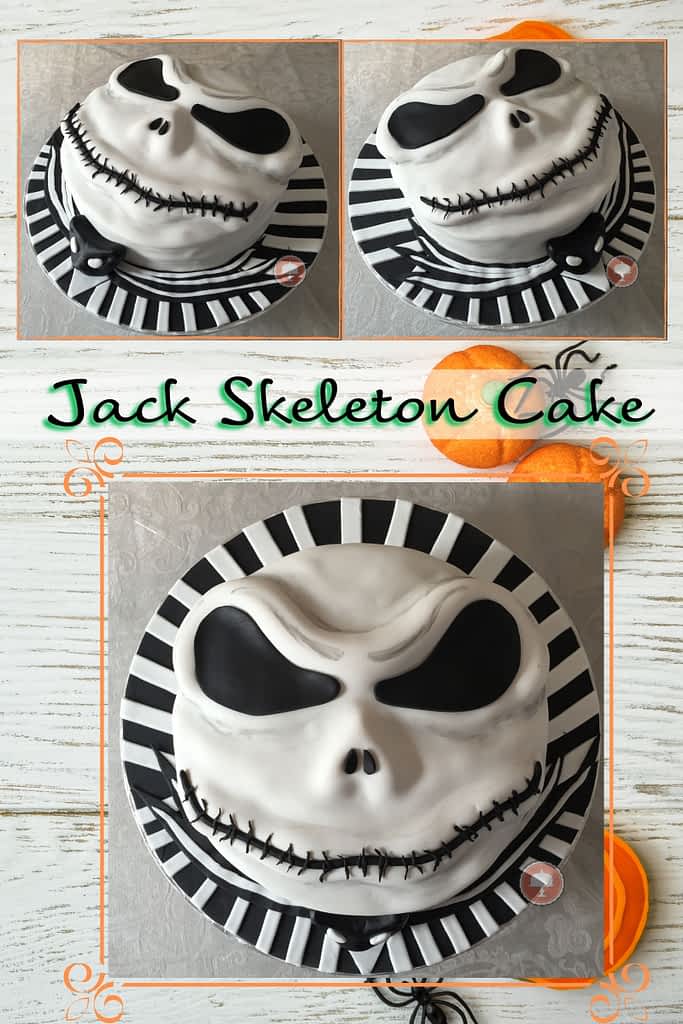 Here is a perfect example of how covering a DIY cake board with fondant makes this Jack Skellington cake look awesome. I couldn't just leave Jack's face plain and not do something around the board to accentuate his whole look. The neck lapel completes the cake and without it, it would just look ho-hum.
You can either cover the entire cake board first with black fondant, adhere the cake, decorate and then do the lapel details last OR you can decorate your cake first on a plain cake board and cover the board sides with fondant after. Here I did the latter.
Roll black fondant and cut a strip width size from the edge of your cake to over the edge of your board to trim back a little.
Wrap the fondant strip around the board (use a little water or edible glue underneath to adhere to the board) and trim fondant to the board edge.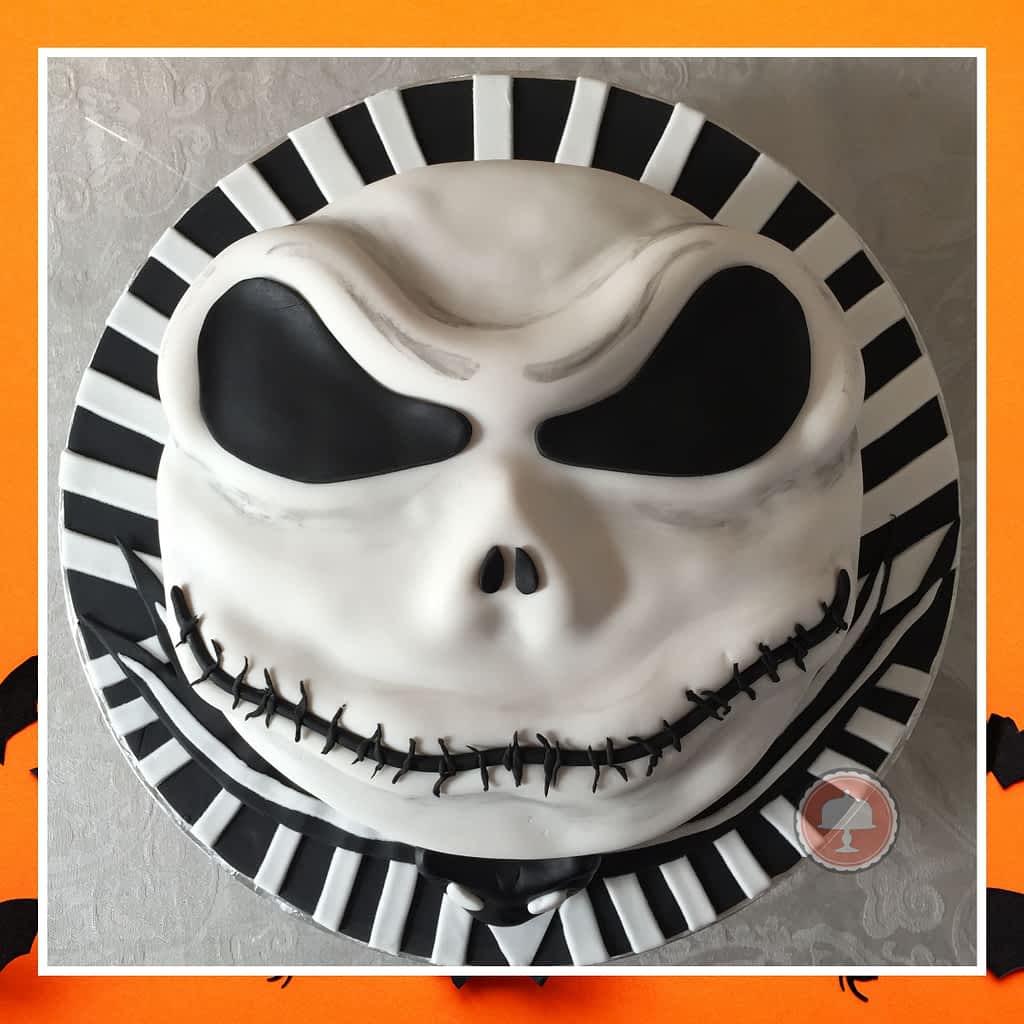 Roll out small white fondant strips (size & space them accordingly)-I studied Jack's suit and cut the strips slightly different widths and angled them up or straight to add drama to the lapel. Do what you think looks best.
Mold the bat head and wings to complete. Add lettering if requested.
Thanks for Visiting! Happy Baking!
Or check out my latest cakes: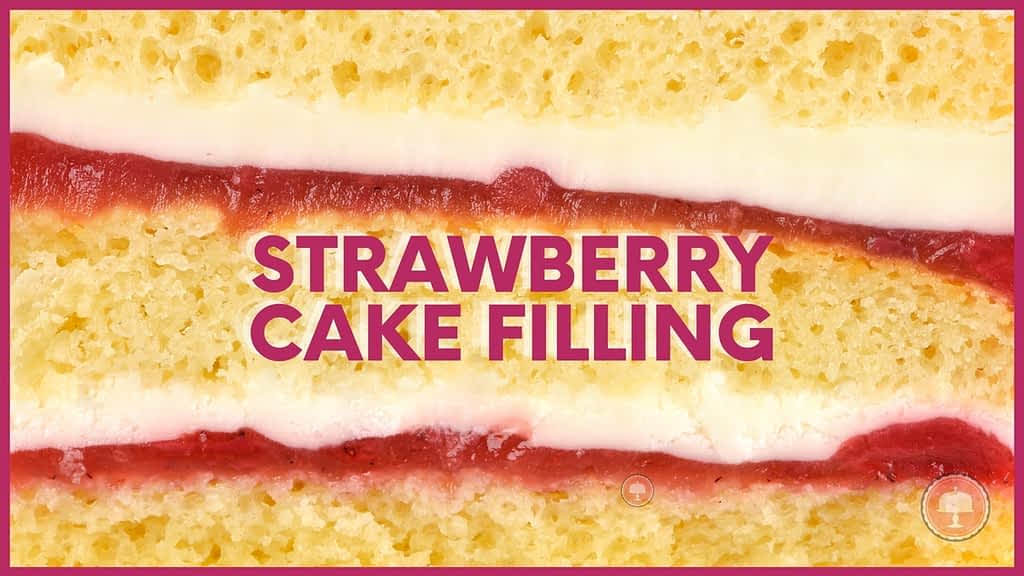 Thanks for visiting my Strawberry Cake Filling Recipe. Happy Baking!
If you enjoyed this cake design, be sure to check out some of the other cake creations, tips, tricks and recipes.