If you are looking for Minnie Mouse Cake Idea, then this one is sure to impress. One of my client's wanted a Minnie Mouse birthday cake, was not too particular, and I was given full creative control. My kind of project!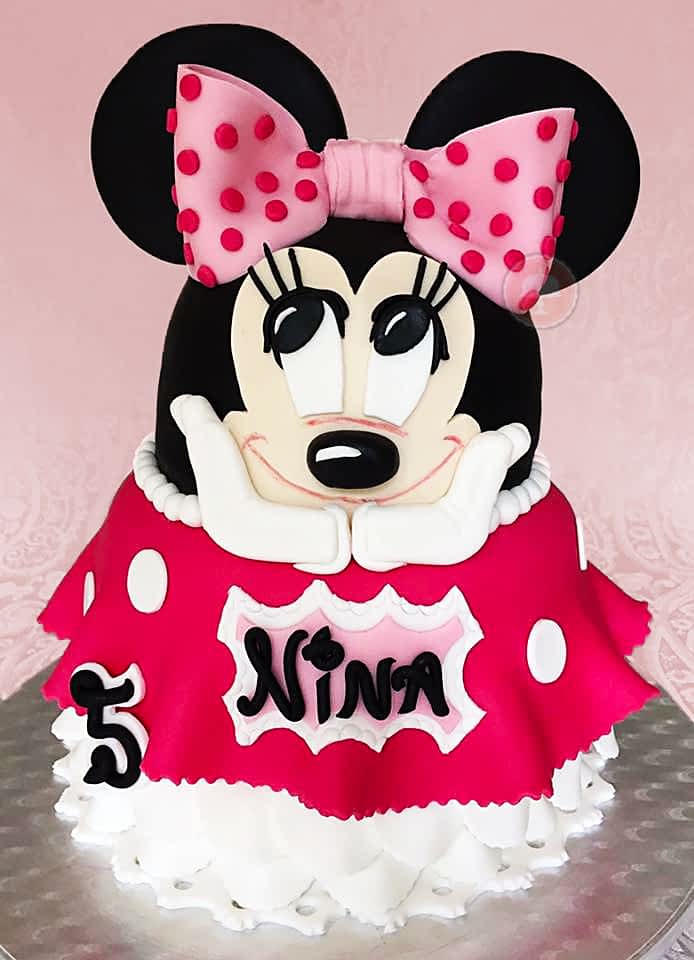 Minnie Mouse Cake Idea – Cake Design Inspiration
Nina was turning 5, loved pink and wanted strawberry flavored cake. From the neck down there are 3 layers of strawberry cake with buttercream frosting and a thin layer of fondant overlay. This must be done for the additional fondant layers to adhere nicely.
With this fun cake design, I wanted to challenge myself and not just do a flat design or a small molded figure on top of a cake. It had to be Minnie Mouse head and body and of course Minnie Mouse Ears!
Minnie Mouse Cake Design Process
The fondant skirt ruffles were layered with individual pieces and then covered with the top skirt. Each wave had to be carefully shaped to look like a flowing skirt. The head was vanilla flavored cake because it was more sturdy to support Minnie's big ears. Strawberry cake is a bit softer. A round "ball" pan is needed to bake the shape needed for Minnie's head.
The trimmed Minnie Mouse head is on its own liner, was frosted, slightly chilled, and then covered in black fondant. (Cut fondant with a tiny lip past the base to cover the edges). Don't forget to use big straws or dowels in the main cake to support the head and use a little frosting to adhere to the cake headliner. Once this is all done you can gently apply the head to the body.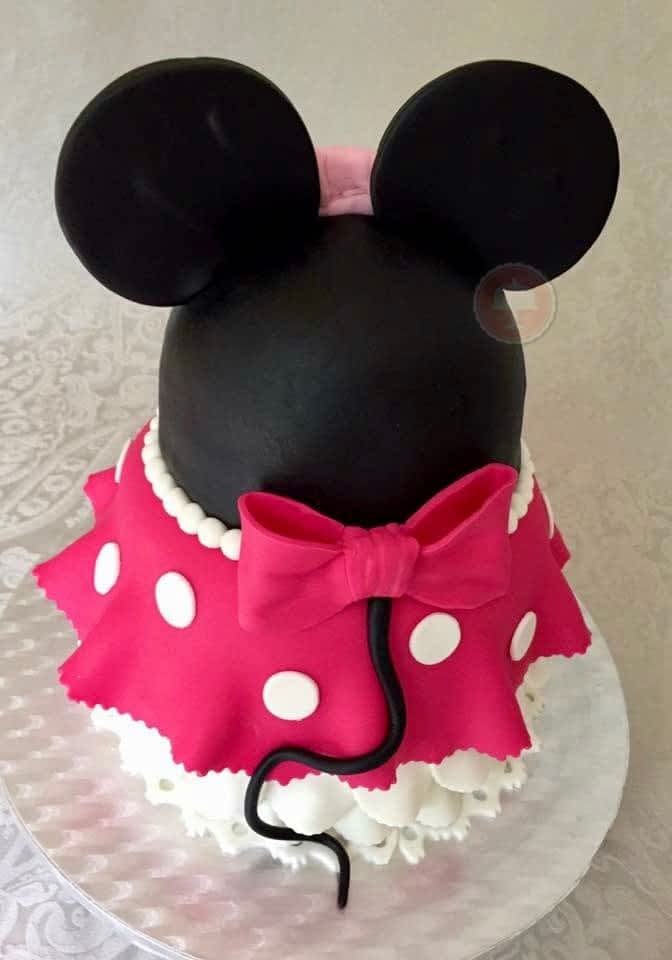 The Minnie Ears were a challenge because I had to resize them a few times to fit the proportions of the head. Minnie ears, hands, face details, polka dots, bows, nameplate, number, tail, and neck pearls, were mostly sized and done hours prior. Anything you can do early (molded or cut fondant details stored in airtight containers of course) is always a plus and speeds up the finish time. I love the assembly process! The final steps of decorating include attaching all the important details that make this Minnie Mouse Birthday cake look fab!
Minnie Mouse Cake Images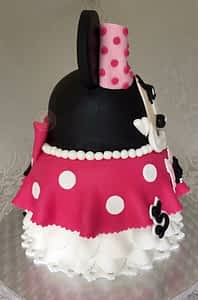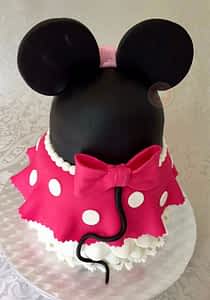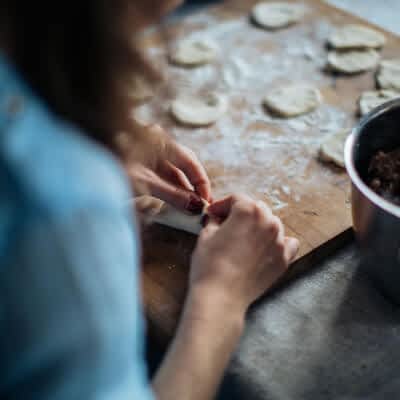 Thanks for visiting my Minnie Mouse Birthday Cake, and Happy Baking!
If you enjoyed this post, be sure to check out some of the other cake creations, tips, tricks and recipes.
Best Minnie Mouse Cake Idea: How To Design Birthday Cake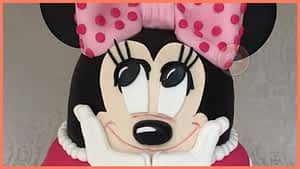 Step-by-Step Guide on how to bring to life your next Minnie Mouse Cake Idea. This Minnie Mouse Birthday Cake is sure to please, and so cute!
Product SKU: #minnie_mouse
Product Brand: CakeLovesMe
Product Currency: USD
Product Price: 190
Product In-Stock: PreOrder