Here is a Fun Soccer Field Cake idea that is the perfect birthday party cake for any child that loves to play soccer or loves the game itself. This cake was for two twin boys who celebrated their birthday's together representing the red team and the blue team as they termed it.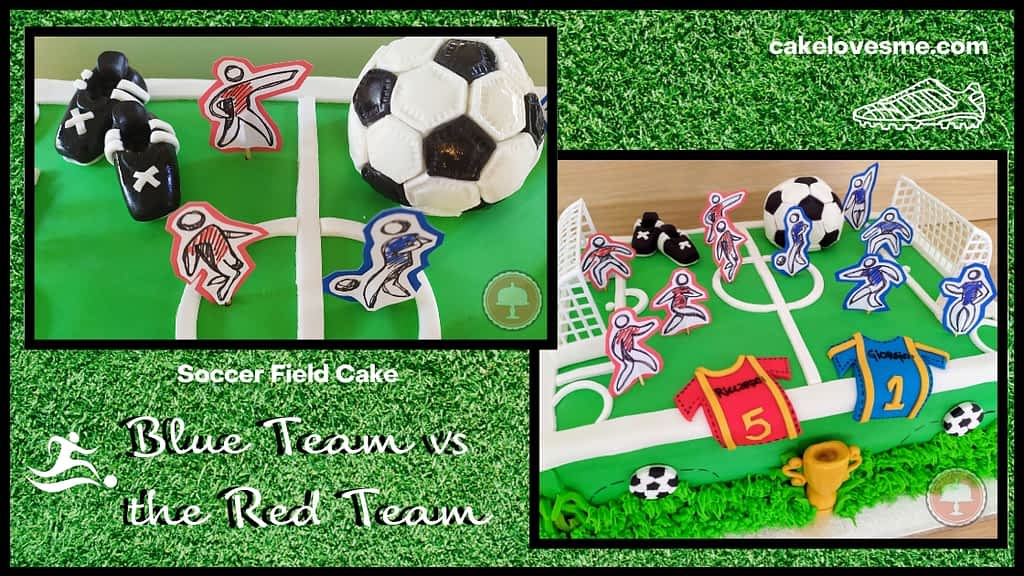 It was a lot of fun making this Soccer Field Cake
The mom, Eleonora, gave me the goal nets and plastic players to use on the cake. I told her I would use the goals but wanted to improvise with the players. I looked at several black and white line drawings of sports figures. If I were to duplicate them they had to be drawn simple in nature, not too complicated or life-like especially since it would be small-scaled. It's important to size the drawings to the scale of the soccer field and goal nets. For me, it was just eyeballing the best-sized players for my cake.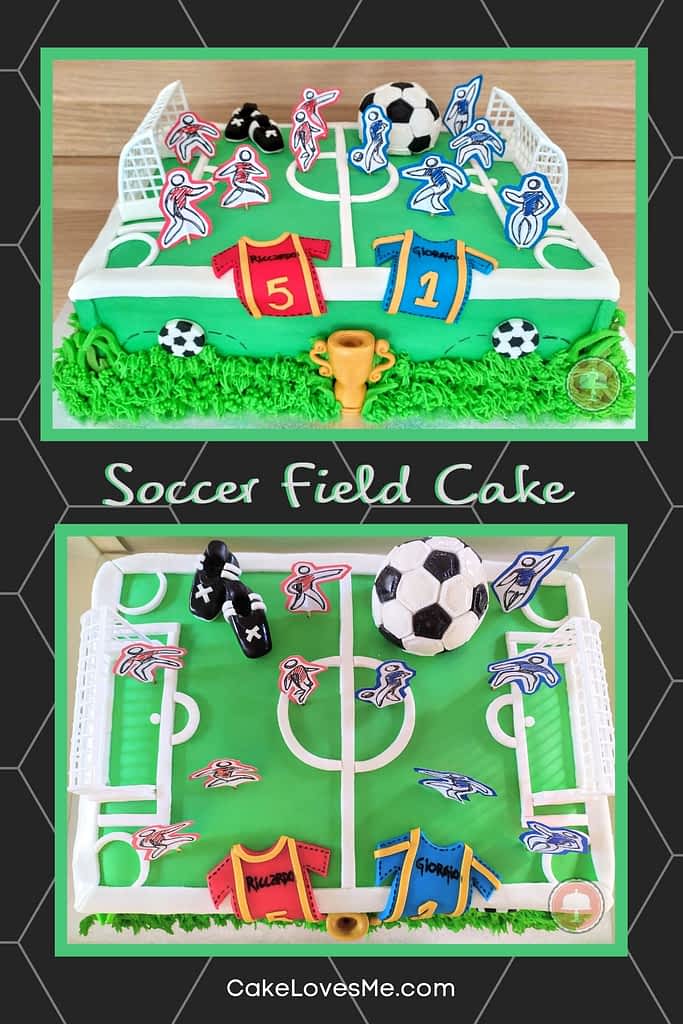 After tracing the players on thick white paper I used a double-sided blue and red paper with a toothpick and glue stick to mount them on. This double-sided paper worked perfectly because the opposite color showed from the back. The soccer ball is a cake ball covered in chocolate ganache, white fondant, with white hexagons and black pentagons. I used the Wilton 233 piping tip for the grass and the Wilton 352 for the long grass in the corners.
Fondant Cake Toppers
I always like to add little touches to my cake designs, and for a sports cake there are many ideas for cake toppers. Here are a few on this cake the really help pull it together.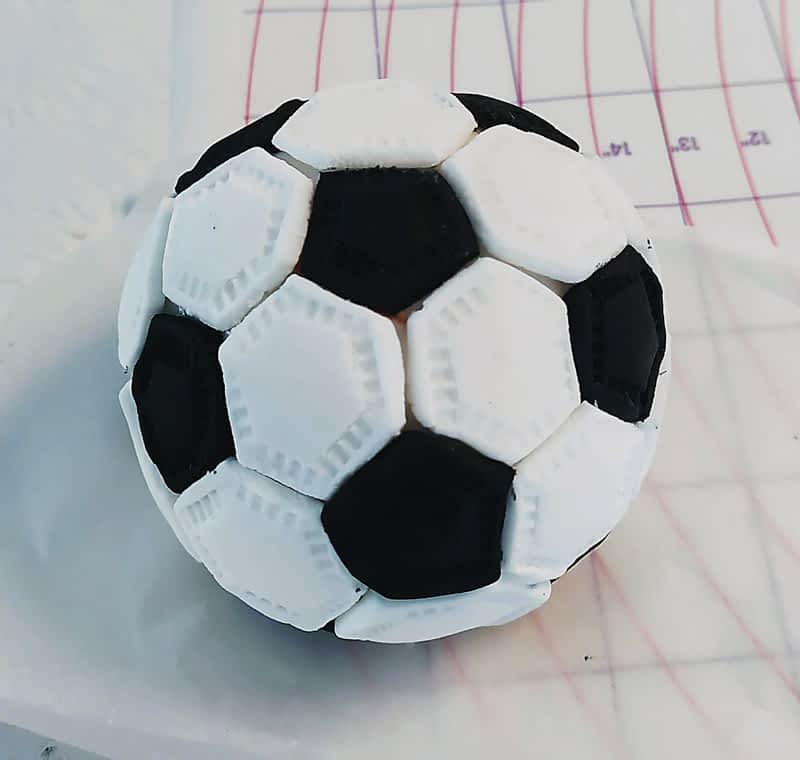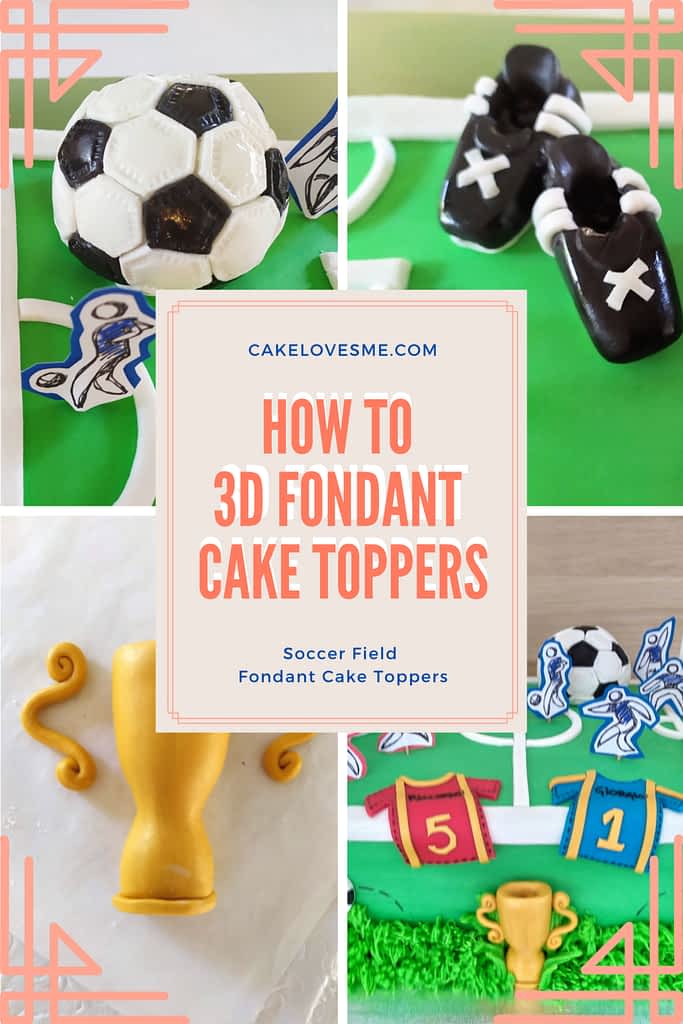 I hope this fun soccer field cake has inspired you. Please check out my other pages for more cake decorating ideas.
Thanks for Visiting. Happy Baking.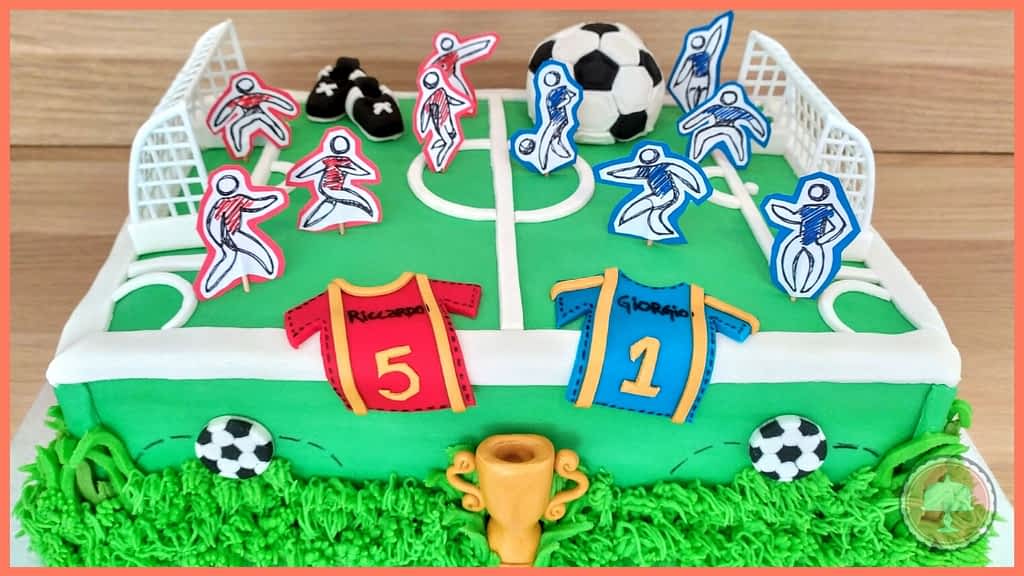 Be sure to check out my latest Cake Blog Posts