Are you a Star Wars fan?
I think there is a Star Wars fan in all of us. I was so excited to get this request. Declan wanted a Star Wars cake with characters and notable ships from The Force Awakens movie. Kylo Ren, Captain Phasma, The Imperial Star Destroyer, and the Tie Fighter Advanced were on Declan's list. Darth Vader naturally had to be the cake topper as he is present or referenced in all the Star Wars movies. Darth Vader was the ultimate villain on "The Dark Side".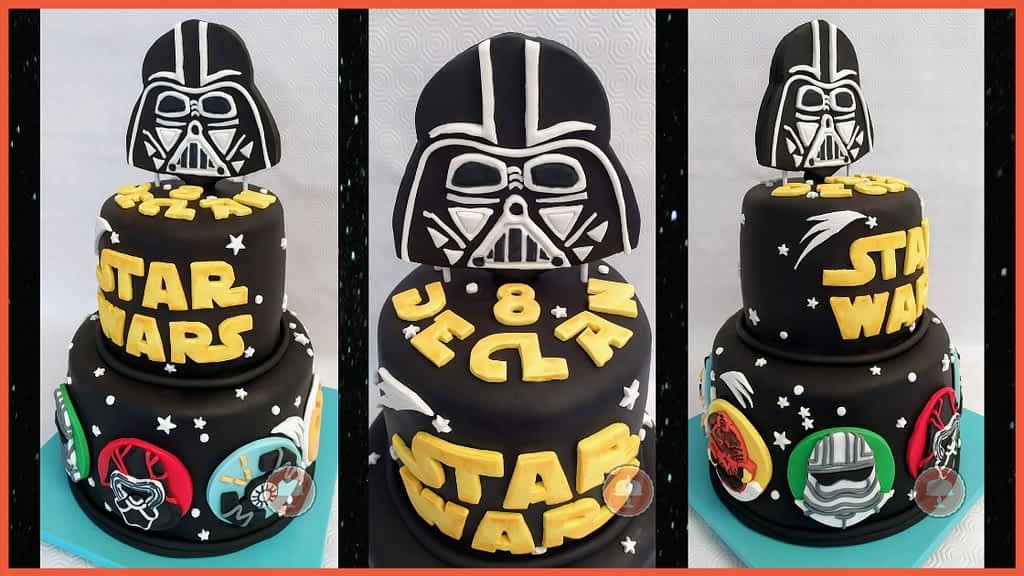 Aside from Declan's favorites, I added a few other icons such as the famous Admiral Ackbar from The Last Jedi, the BB8 droid, the Rebel Resistance symbol, and a Porg – a cute bird-like critter that roosts on Luke Skywalker's island. Most don't know this unless you are a Star Wars scholar. I am not one of those scholars.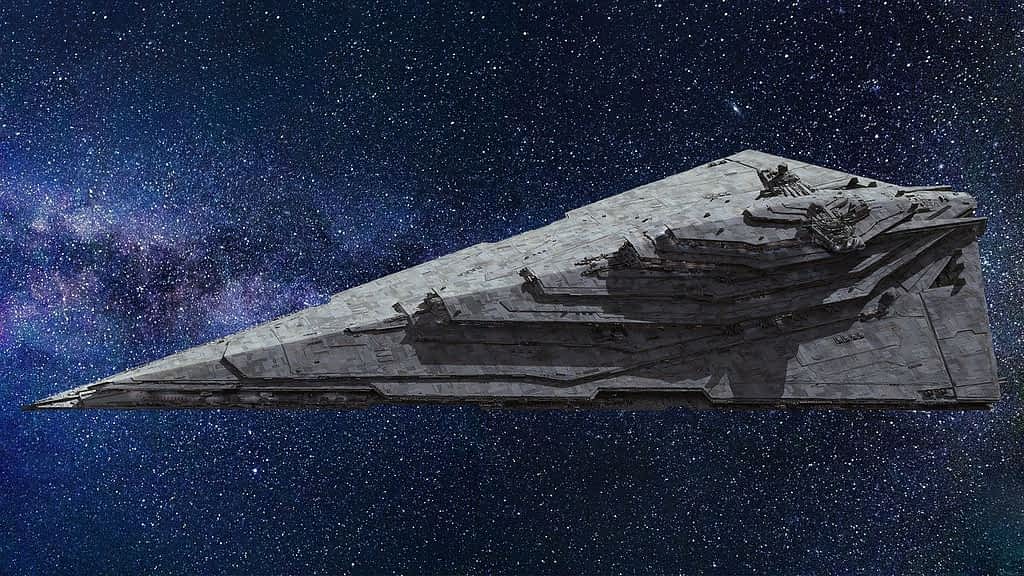 Naturally, I had to do a little research on the ships and characters. The categories and names are unbelievable. I would lose at Star Wars trivia. Look to the young ones for information.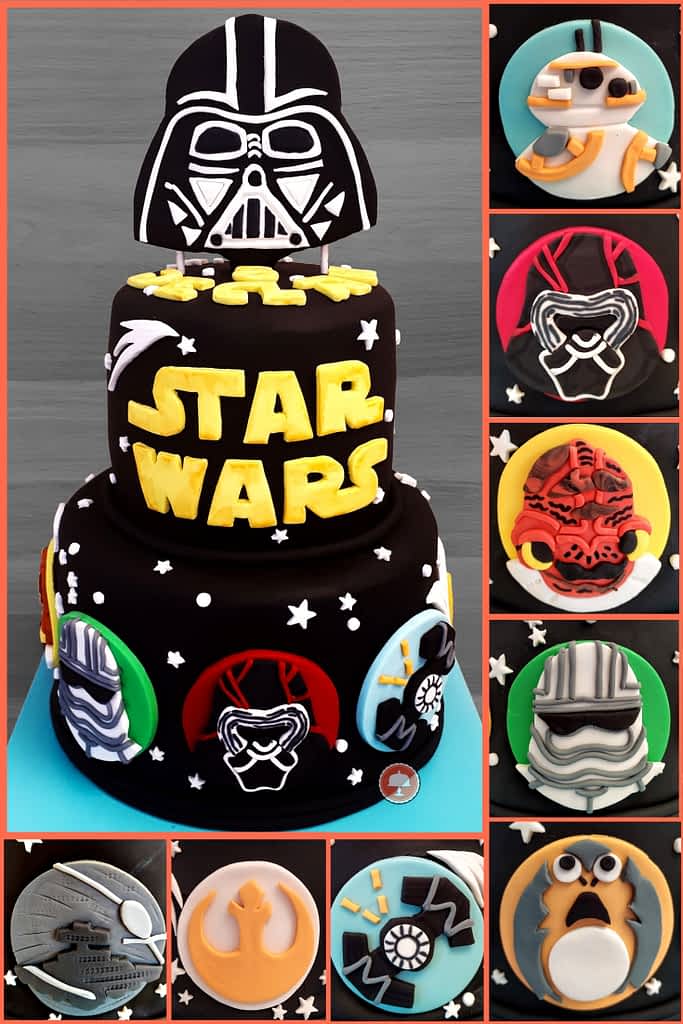 Star Wars Cake Design Planning
Originally I planned to do the characters in a stencil style around the bottom tier not raised or multi-colored character portraits but after I made Kylo Ren that was the level of detail I was going with. Occupational hazard. I know what you're thinking, "Ain't nobody got time for that!". Yeh, it takes extra time and patience. Plan ahead.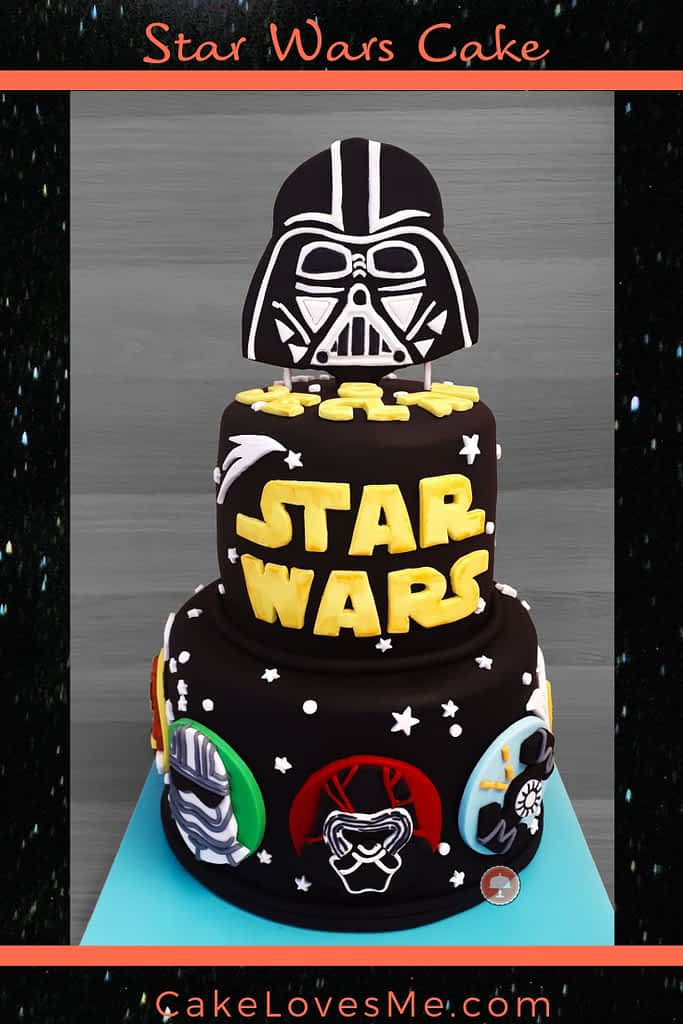 Due to the weight of this cake, I reinforced the cake board with foam core underneath with felt pads for easy lifting and support. For more tips check out my DIY Cake Board on how to cover and reinforce cake boards.
Star Wars Cake Toppers – Fondant
To make this fondant Darth Vader cake topper I rolled out black fondant 1/4″ thick (2 cut head shapes from a sketch). Cut your sketch and use it as a stencil for the shape. I used cake pop sticks and a skewer stick in between the two head shapes. Adhere with edible glue diluted in water. With a paintbrush go lightly in between the layers.

Later I felt it would be better to add 2 more longer skewer sticks in the center of the figure (not shown) just to secure it more from sinking further into the cake because this was a heavy piece.
I cut all the little details for the face and adhered them accordingly in correlation to my sketch. This cake topper was kept in an airtight container until I was ready to put it on the cake.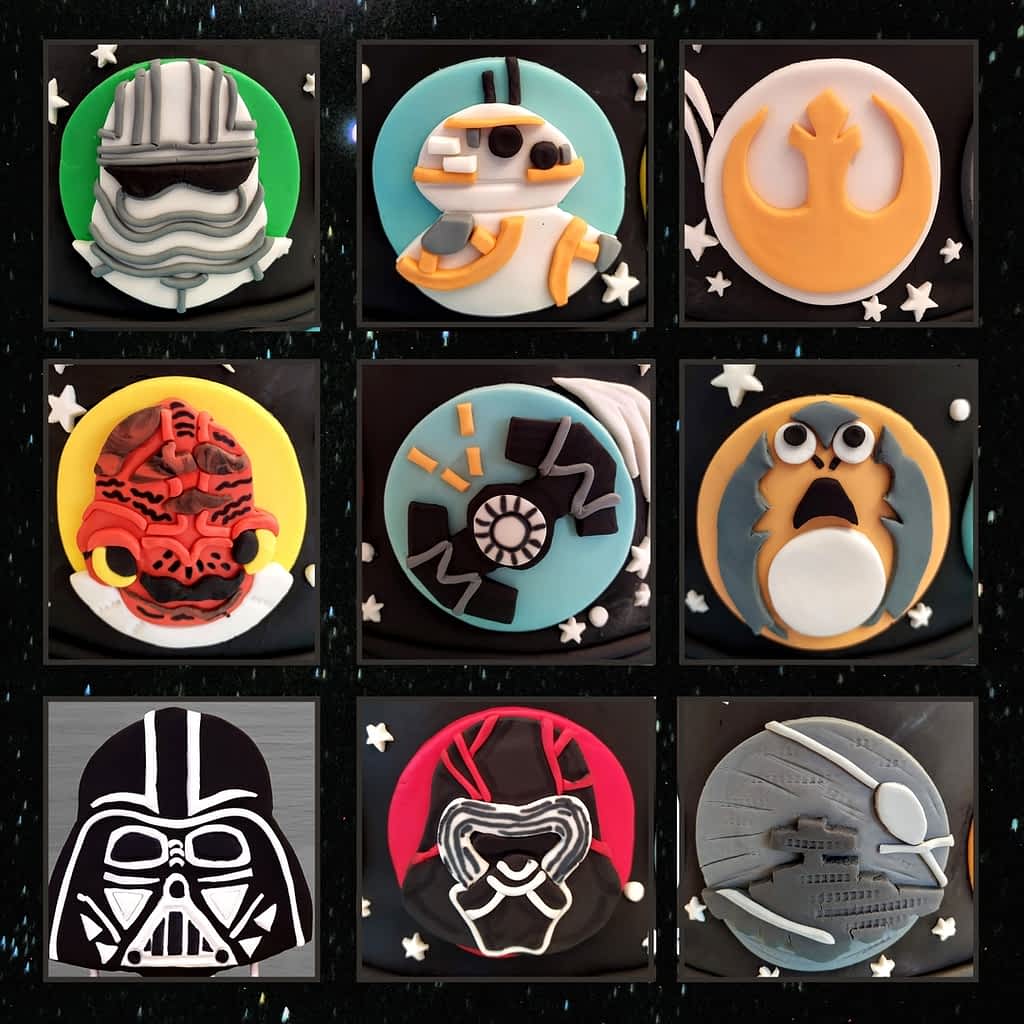 Who is your favorite Star Wars character?
There are many but I always liked Admiral Ackbar. He's just weird. His line, "It's a trap!" was made famous in The Return of the Jedi. Most people think he's a fish or a squid. He's actually a calamari! Who knew? oh, wait….an eight-year-old would know.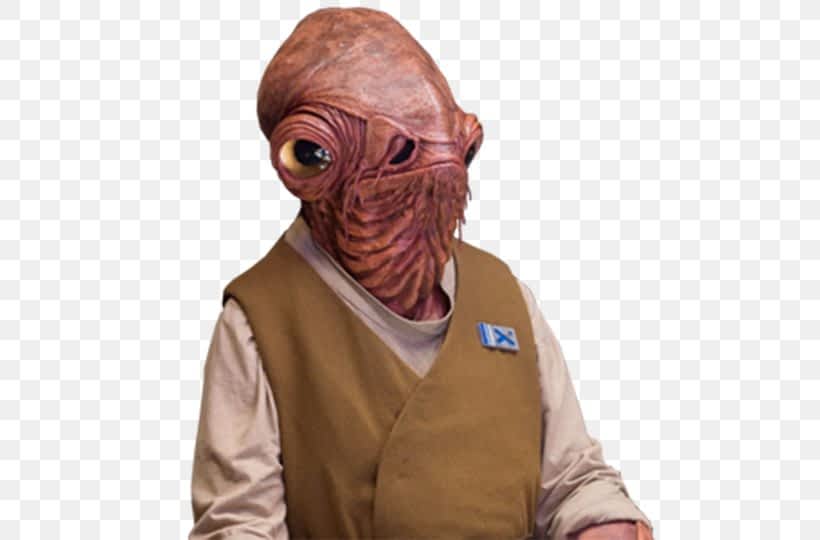 Stick around a while and be sure to check out fondant character cake ideas please take a look here. May the force be with you.
I hope this 2 Tiered Star Wars Cake – The Force Awakens Cake Design inspires you.
Thanks for visiting. Happy Baking!