Valentine's Day is a good occasion as any to try out some new valentines colors for your next cake design. Any good design, including Cake Design, starts with an inspiration and eventually leads to a decision about the color palette. For your next cake decorating project be sure to think carefully about the color palette and use pictures that you like as inspiration, and if you are not that familiar with tools like Adobe Photoshop, then try some of the free online color palette resources that will help any artist.
One of my favorite Color Palette Tools is from the talented group over at Coolors.co, which have a color pallet generation tool that is so easy to use, and in particular I like to use the Image Picker tool.
Here is a step-by-step guide on how to use this color picker tool for you next cake design project, starting from a photo.
How to create your own color palette?
A step by step guide on how to create your own color palette for your next cake design.
Steps to create your own unique Cake Design Color Palette:

Wrapping up the Color Palette creation
The process of creating your very own color palette for your next design is really fun, and I like the fact that it adds a key element to the cake decorating process. I chose to use this same process for one of my other designs recently, the Lady Gaga Cake, where the colors where inspired from her music video "Stupid Love". Once you start using this design tool, you will find yourself using it for all your designs.
Other Valentine's Day Color Palettes
A few other valentines colors that provide inspiration for your next cake design. I created this one in very quick amount of time and based it on the photo shown.
Valentines Colors Palette – 2, inspired by chocolate and brownies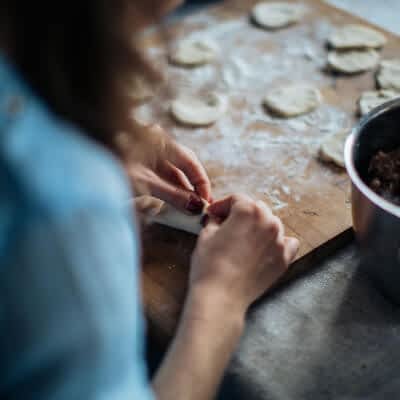 Thanks for Stopping by and Happy Baking!
If you enjoyed this post, be sure to check out some of the other cake creations, tips, tricks and recipes.