I love baby shower-themed cakes, don't you? Anything baby-related makes people swoon. Two "mommies to be" were given a shared baby shower.
What else could be better than 2 Adorable Baby Shower Cake Ideas with matching color palette, fondant teddy bear cake toppers, and decorative accents?
Decorative techniques used for these cakes
Stenciling – for more info on cake stencils and How-to stencil look here.
Decorative piping
3D fondant cake toppers and decorations
Candy melt drip and silicon molds
Letter and shape cutters
Sprinkles
Color Palette
Pastel yellows, creams, and blues were the primary colors used to create these 2 Adorable Baby Shower Cakes Ideas with fondant teddy bear toppers.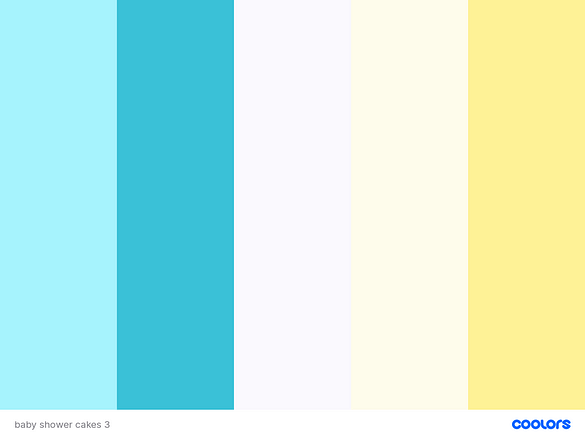 It's important to know how many colors you'll be working with because for every design element it's all about planning and organization. You can't start a design without your color palette and you can't stay clear and focused on the cake design without it.
These 2 Baby Shower Cakes needed several batches of vanilla buttercream as the batches must be split per separate color and for the cake size, you are doing. If white buttercream is in your palette it's best to have more than less because chances are you'll use extra white to add to or make more of the other tinted colors.
Fondant Cake Toppers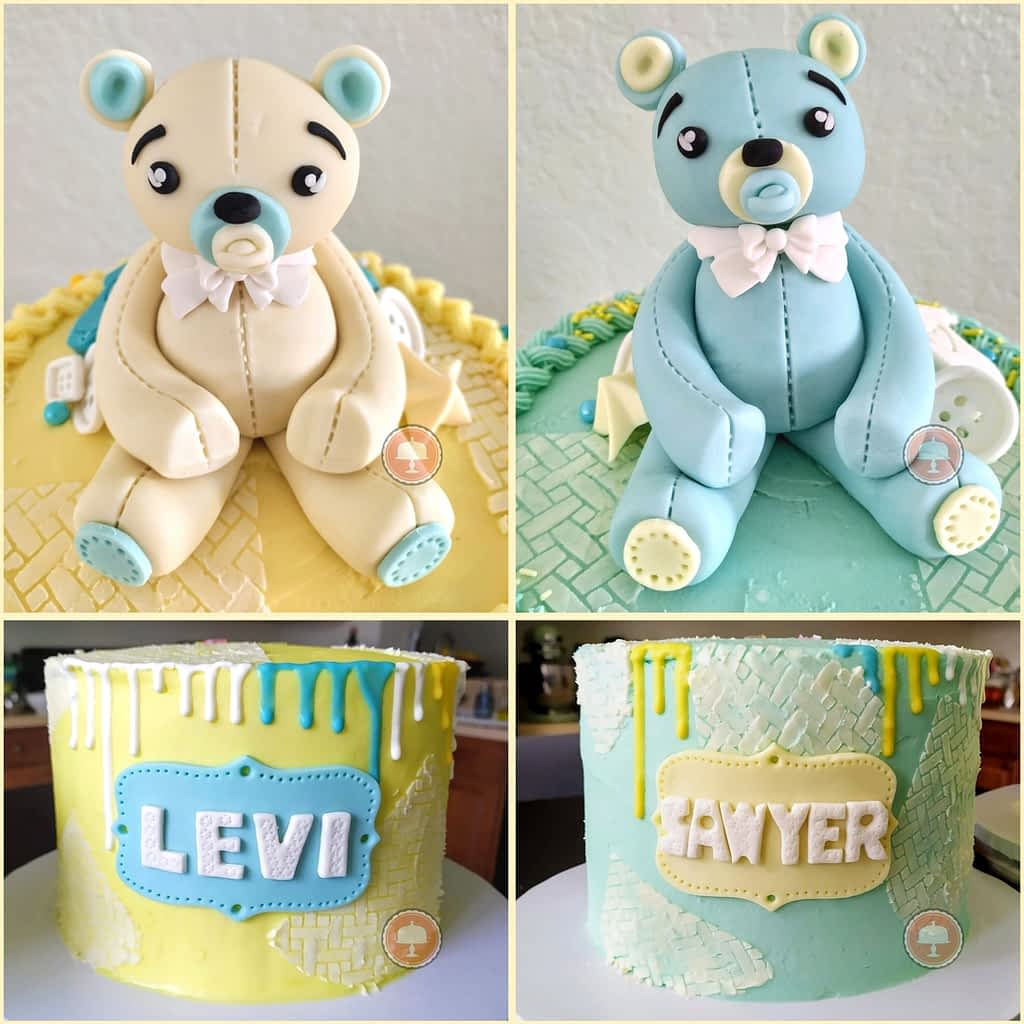 There is so much versatility working with fondant or gum paste when creating 3D Cake Toppers. I prefer to make as many cake toppers (depending on the cake design) in advance 1-2 days before cake-making day stored in airtight containers.
This saves a lot of time and allows the fondant or gum paste to dry for sturdy application. I wanted larger-sized teddy bears for the cake tops so it was necessary to mold the bears 2 days in advance to give them time to dry.
Soft fondant figures will literally not stand up well if applied before drying-only if the weight is supported from behind or on the side of the cake for example.
Cake Decorating Tools
You'll need a few essential fondant molding tools and cake decorating materials to bring your full cake design together without extra hassle. Make sure you have a fondant molding mat, fondant shaping tools, edible glue, paintbrushes, large airtight containers, exacto knives, and other shape cutters or molds to help make your cake design the best it can be.
Decorating Tips and Tricks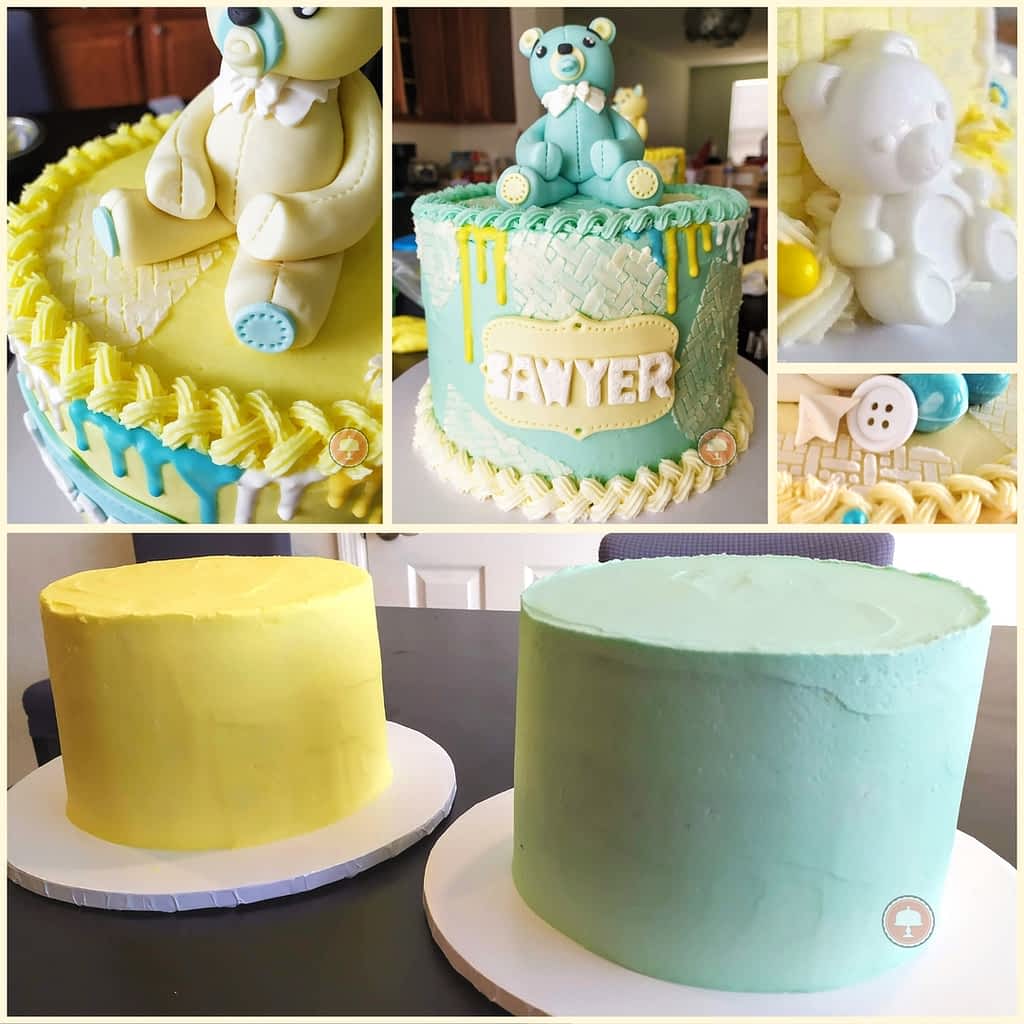 1. Like an artist begin your design from the ground up or in other words, "from the first layer to the last layer". Understand how you plan to layer the design all in coordination with angle and height, know what you want in the forground, what you plan to cover and what will be upfront. Very early on you will also determine the "cake front".
2. Always layer your design elements in careful succession so not to damage what you've created. It's so easy to brush up against, knock into, or press fingers into smooth buttercream or fondant if layered in a rushed or careless manner. You are your own judge depending on your design.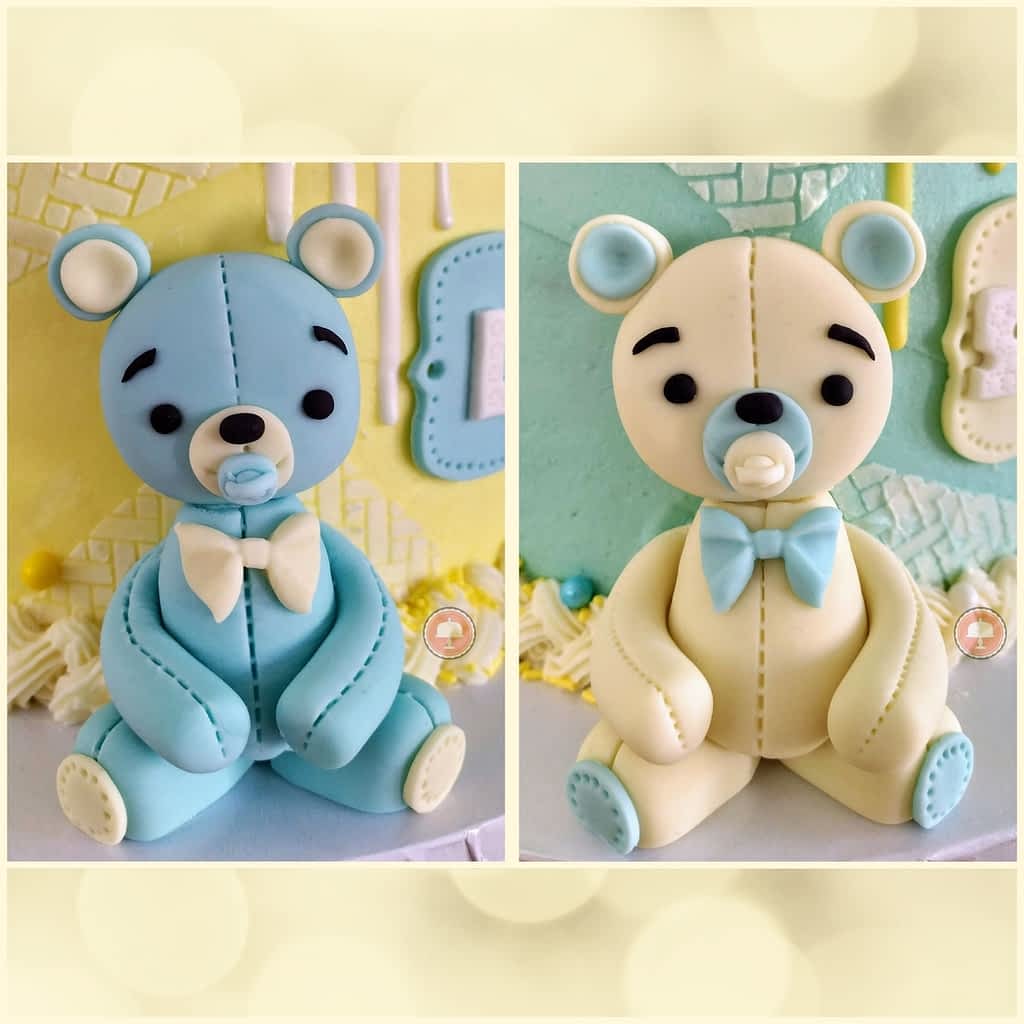 3. Take small breaks in-between each phase of decorating. Like an artist – stand back, look at your canvas, ask yourself if this is the way you want everything to look. Rushing, not looking at your work or alignment will cause you to make mistakes. So stop, breathe, look, and access…and take pictures.
4. Don't forget to take pictures or videos of your entire creative process. Inquiring minds want to know and even if you don't share your photos you will thank yourself for documenting each step. Be sure to check my other cake baking tips and tricks.
5. Something to remember – "Less is more" even if you are throwing everything and the kitchen sink on top of your cake. Less is more means don't over design, you must edit yourself. Cluttering or crowding a cake with decorations does not make a well thought out cake design.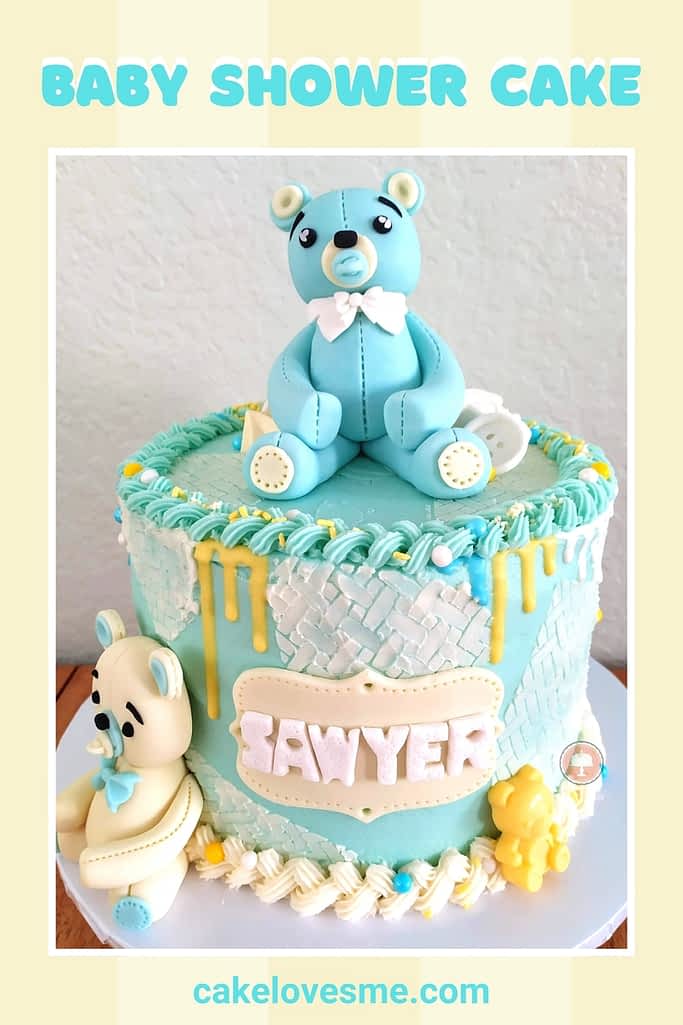 2 Adorable Baby Shower Cake Ideas
For more ideas regarding fondant, 3D Fondant Cake Toppers, or decorative piping you'll enjoy my Sweet Candy Striped Drip Cake or my Delicious Watermelon Cake Ideas.
Thanks for visiting. Happy Baking!