This Historic Graduation Cake Ideas – Class of 2017 Brandenburg Gate took the prize for being the largest cake I had done to date. A cake that fed 375+ persons. It was bigger than my Iconic Graduation Cake – Class of 2016 Brandenburg Gate.
Cake design and inspiration can come from anywhere. My inspiration came from The Festival of Lights that takes place in Berlin every Autumn for ten days.
Festival of Lights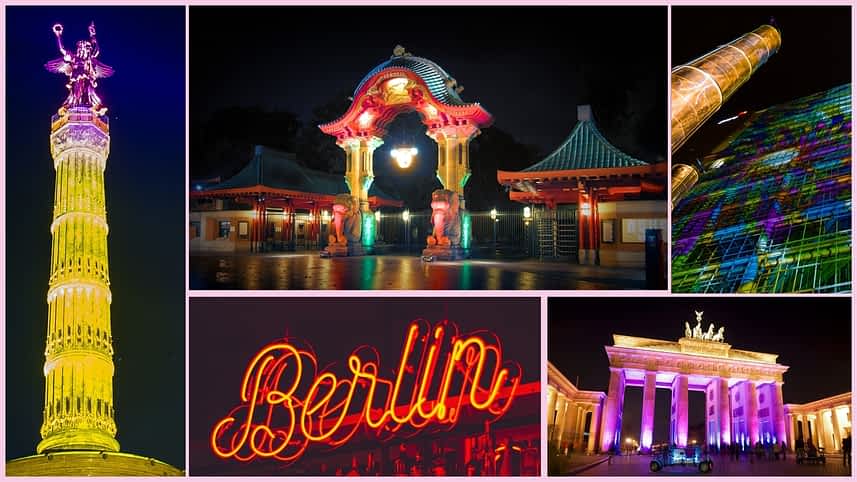 The Festival of Lights transforms Berlin's most famous landmarks and historical monuments such as Brandenburg Gate, Berlin Cathedral, and the Berlin Victory column through light projections and video art.
The Brandenburg Gate is Germany's most famous landmark. Constructed between 1788 and 1791, architect Carl Gotthard Langhans, the Brandenburg Gate was Berlin's first Greek revival building.
It was inspired by the monumental gateway at the entrance to the Acropolis in Athens. After the Cold War with so much division, the gate is now a symbol of unity and peace.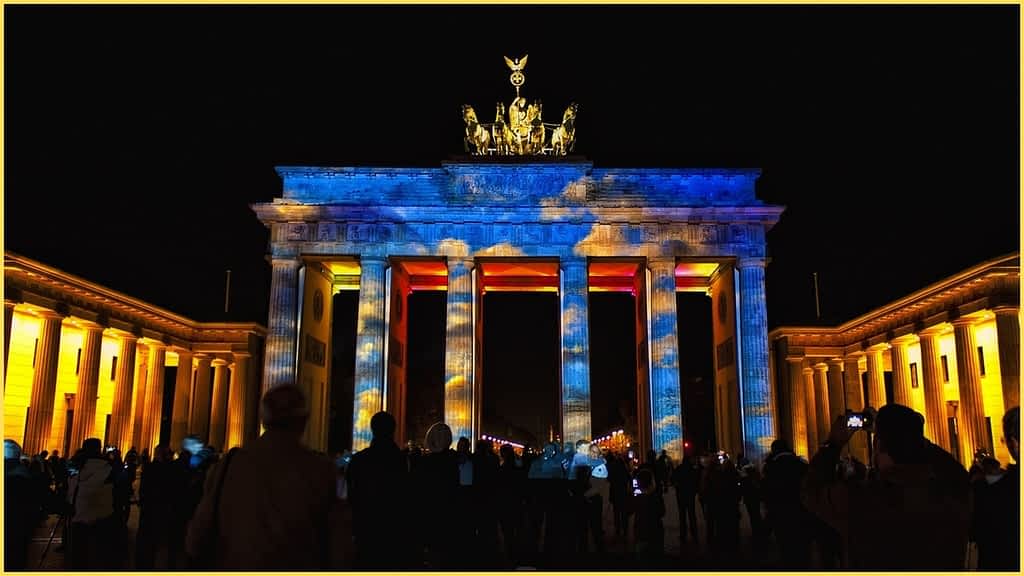 Due to my interior design background, I had experience scaling and drafting. I had to size my vision of this Brandenburg Gate in conjunction with the board size, servings, and 3D effect I'd planned to create.
It was certainly a challenge, there are always adaptations, but like my Iconic Graduation Cake – 2016 Brandenburg Gate this one also turned out well considering all the variables.
Color Pallet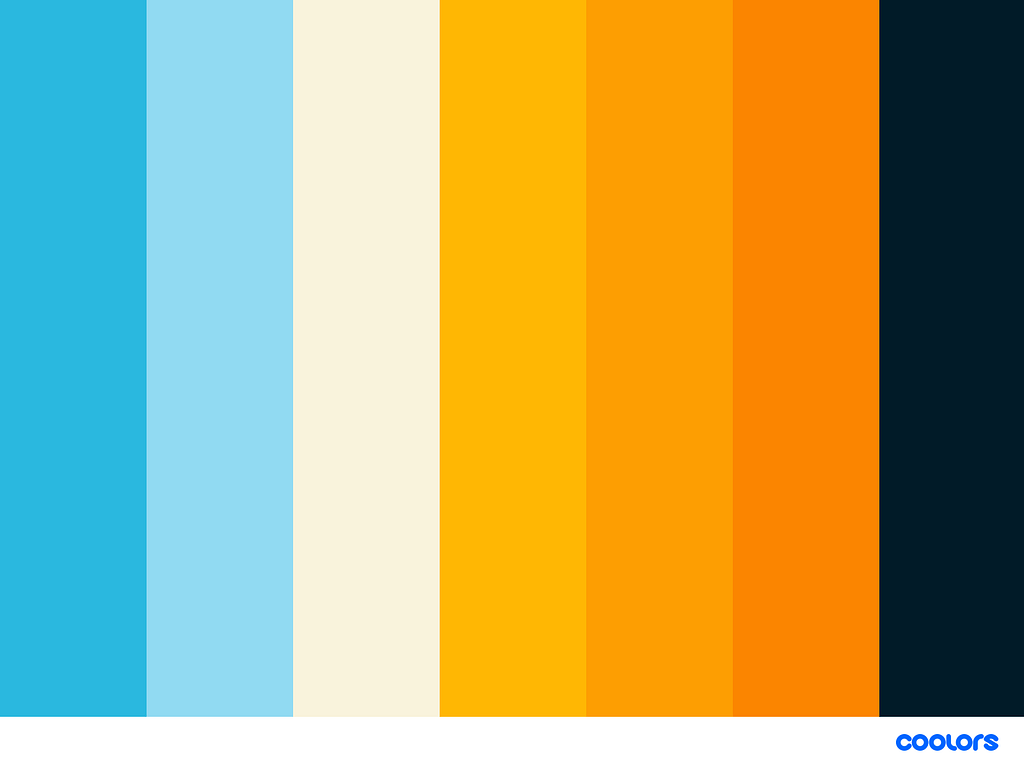 With a cake this big I needed several colors to add depth as there was much space to cover.
I chose a Festival of Lights night time palette of blues, oranges, gold, cream and black.
It's important to know how many colors you'll be working with because it's all about planning and organization. A lot of fondant was used to cover and decorate this cake and mapping which color goes where was essential.
Sketching and using colored pencils or markers will help you visualize how your cake will look.
NEW! – also be sure to check out my latest How-To Guide on creating a color palette for your next cake design.
Fondant Cake Toppers – letter press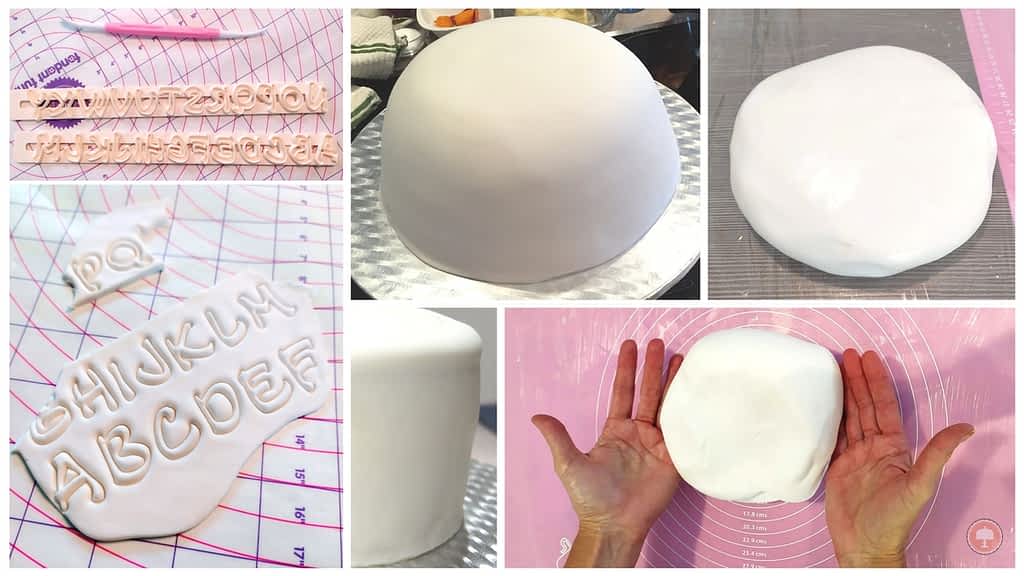 With any fully covered fondant cake, there must be a base layer of fondant separate from all other decorative layers. You must have that layer applied and smoothed ready for all other fondant decorations to adhere to.
All fondant on this Graduation Cake was measured and individually cut by hand outside of a few straight pieces with the help of a roller ribbon cutter. No other molds were used outside of a letterpress set and letter silicon mold.
Crumb coat, frosting, and fondant base layer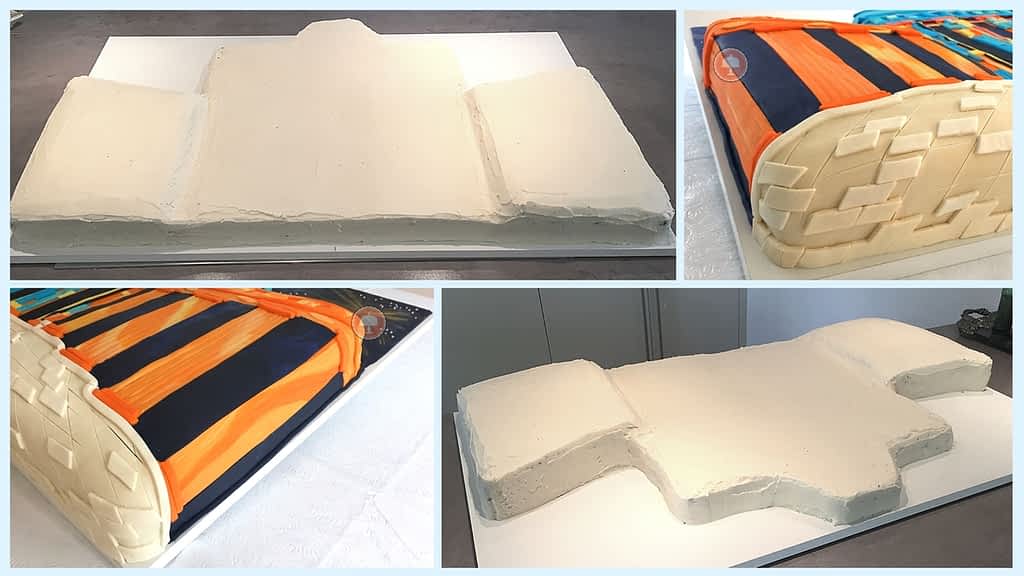 After shaping, cutting, crumb coating (a thin layer of frosting to seal the cake and crumbs), with added final frosting coat it was time for the fondant base layer (sorry, base layer picture not shown).
This cake was initially covered with 3-4 thinly rolled-out large fondant pieces for the base layer. Since I didn't have an industrial-sized fondant roller (and most people don't) it was not possible to manually roll out one whole piece large enough to cover this cake. It had to be done in sections.
Graduation Cake Ideas
Instead of just doing the main Brandenburg Gate I included a different view of the two side buildings. Haus Liebermann and Haus Sommer. Each was built in the late 1990s by architect Josef Paul Kleihues to replace the pavilions that were destroyed during World War II.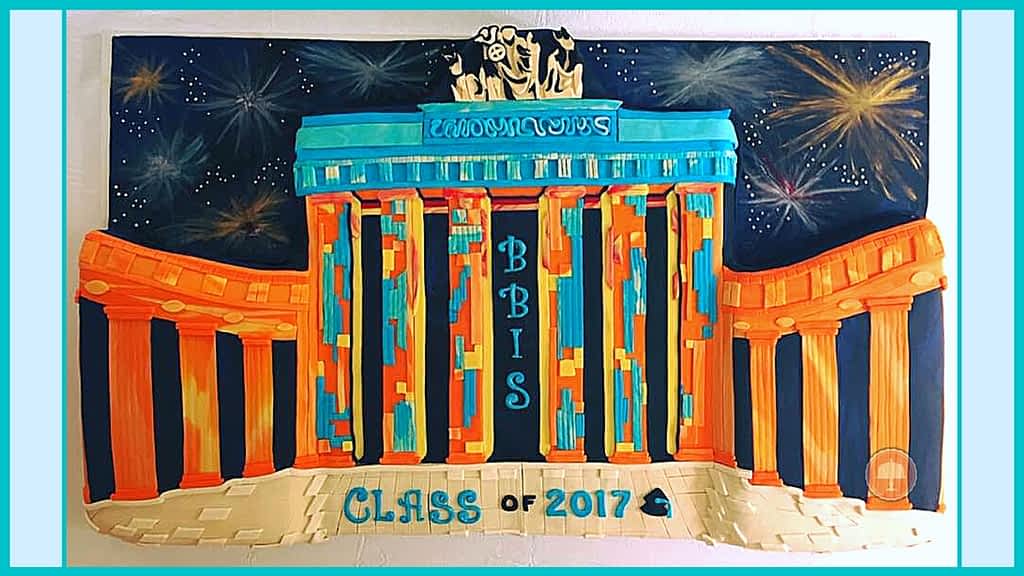 I took a 3D angled side column perspective approach for this cake. The small side halls were not included. Again, it's ok to make adaptations. Not everything has to be so literal.
For my Iconic Graduation Cake – Class of 2016 Brandenburg Gate I created the view of the side buildings looking head-on.
Edible Luster Dust
I've said it before in my Rich Dark Chocolate Cake Design – I love Edible Luster Dust! It can dazzle or jazz up any edible decoration. The shine that keeps on giving. Silver luster dust, gold, blue, and red luster dust were the colors chosen to accent the midnight sky above the Brandenburg Gate.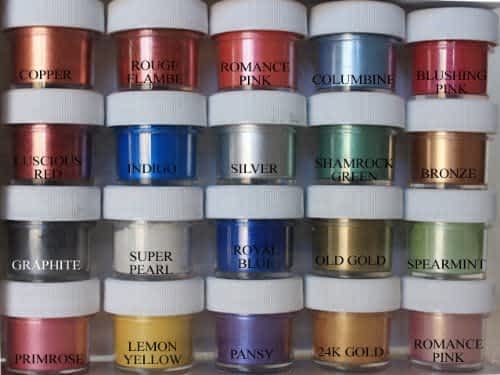 With a paintbrush, I used a few drops of vodka added to luster dust and painted starburst fireworks on the black fondant sky cake board covering. My goal was to have the look of distant fireworks, not fireworks appearing too close to the foreground. Check out more tips on DIY Cake Board – How-to cover cake boards easily.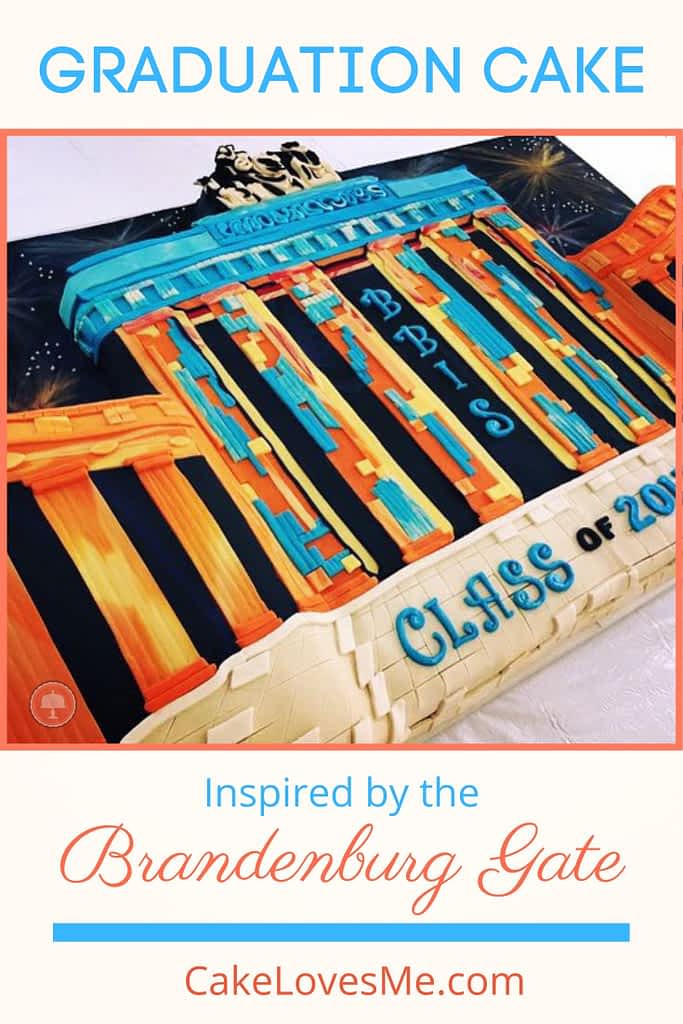 Cake design takes us to places in our hearts and minds. It's not just "cake", it's art. These custom cakes capture special celebrations for us to always remember. Who or what occasions inspire you? Where do you want to go? I'll take you there, let's go! 🙂
I hope my Historic Graduation Cake Ideas – Class of 2017 Brandenburg Gate inspires you.
Thanks for visiting. Happy Cake Decorating!