Cheesecake Design doesn't have to be flat and boring. How many times have we seen that?? Boring! Even if you're not an avid baker or cake designer you can "dazzle up" any homemade cheesecake with a few tools and a little practice. You too can execute Creative Cheesecake Design Ideas, with just a little creativity.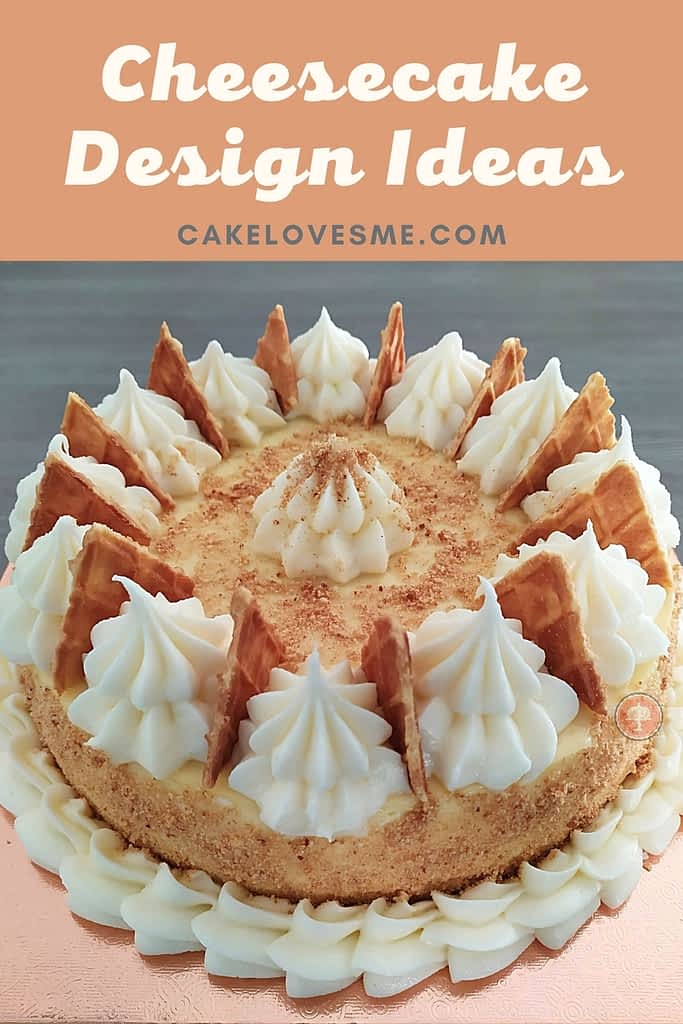 Cheesecake Topping idea 1: Cookies and Crushed Graham Crackers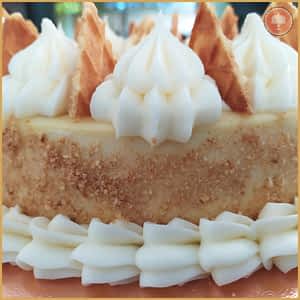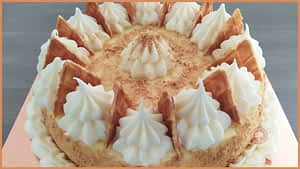 Decorate your cheesecakes with piped frosting, complimentary cookies, crushed graham cracker cookies, candy, chocolate, melted chocolate, fruit, fruit topping, marshmallows, or whatever your heart desires!!
Cheesecake Topping idea 2: Piping with Buttercream Frosting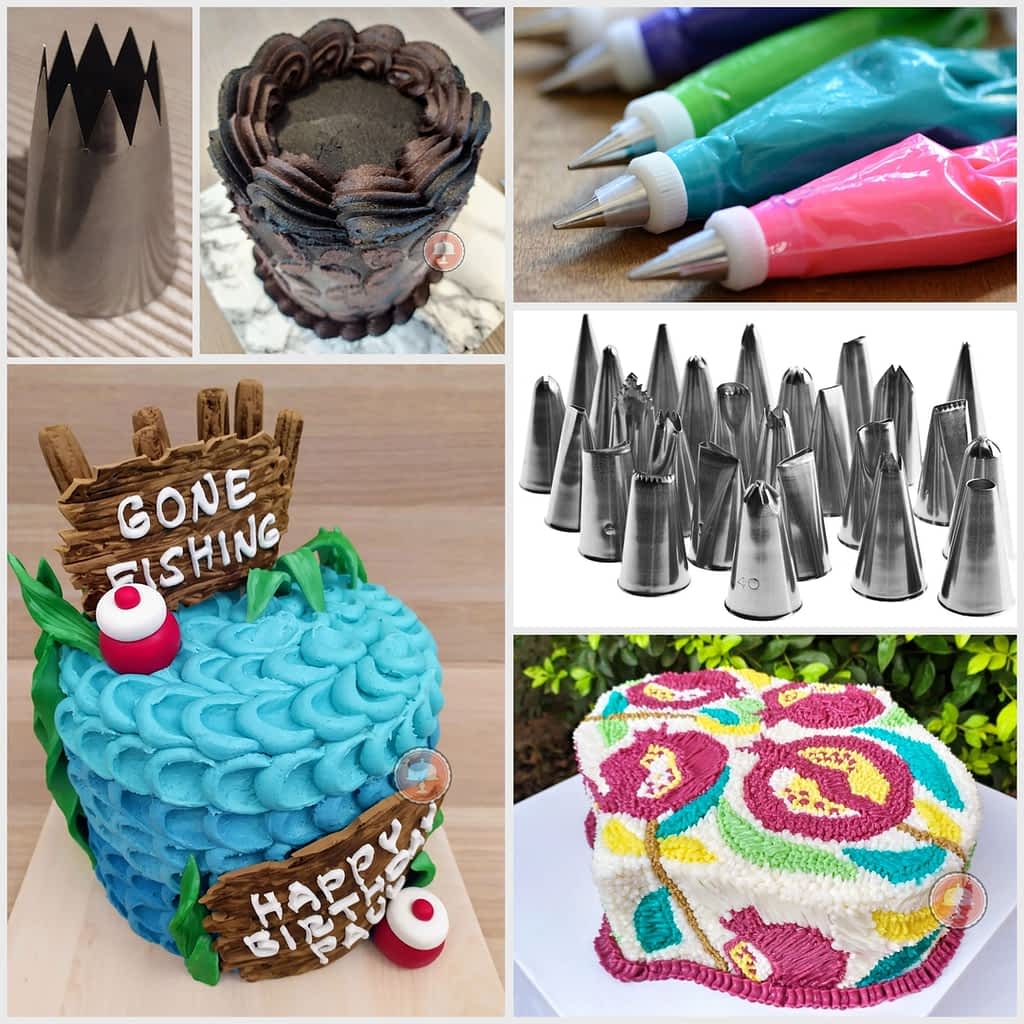 Simple piping only requires a few piping tips and disposable piping bags to achieve maximum beauty with minimal difficulty. Get a few essentials, channel a little patience, and you can beautify cheesecakes and other desserts like a champ. Look in baking supply stores/hobby shops, or order a small piping tip kit online.
Depending on what you like you'll need to gauge the tip style and size. Extra-large piping tips are typically sold separately from the smaller basic piping tip kits.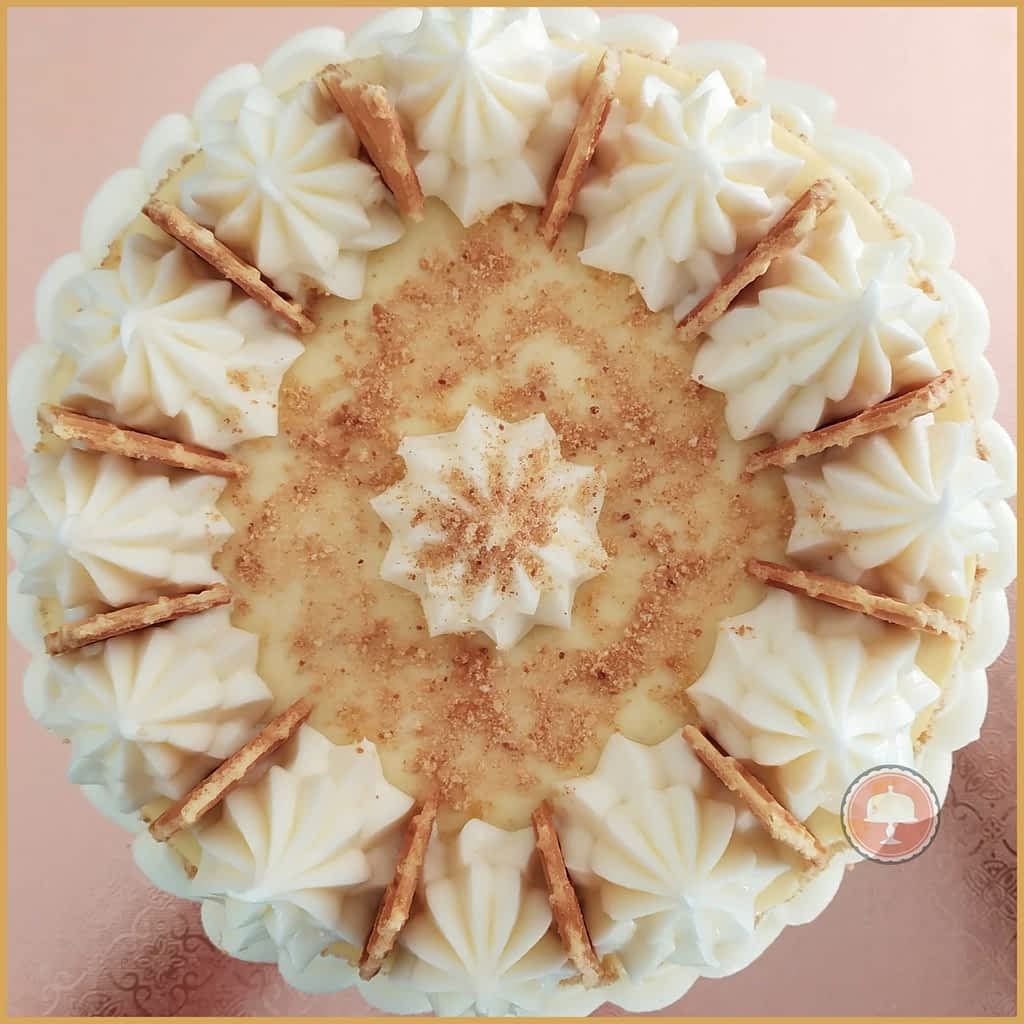 Practice piping on parchment paper, flat tray, or platter. Make sure the surface is clean & sanitary because you will reuse the practice piped frosting for your cheesecake. If you like bigger piping details you'll need larger piping tips. Smaller piping details will require smaller piping tips.
Cheesecake Topping idea 3: Raspberry Chocolate Ganache
One of my favorate Cheesecake Designs was the Cheesecake with Raspberry Chocolate Ganache Topping. This cheesecake with chocolate ganache will have you wanting more! Be sure to check it out!
Cheesecake Topping idea 4: Strawberry Glaze for Cheesecake
Creating the ultimate Easy Strawberry Glaze can utterly transform your dessert game! This versatile and delightful recipe is perfect for drizzling over cheesecakes, but it doesn't stop there. Imagine topping tortes, chocolate confections, pies, ice cream, pancakes, donuts, and any other treat you fancy pairing with strawberries – the possibilities are endless! This scrumptious glaze is guaranteed to have everyone asking for your secret recipe. Let's get started on this game-changing strawberry glaze that's especially divine on cheesecake!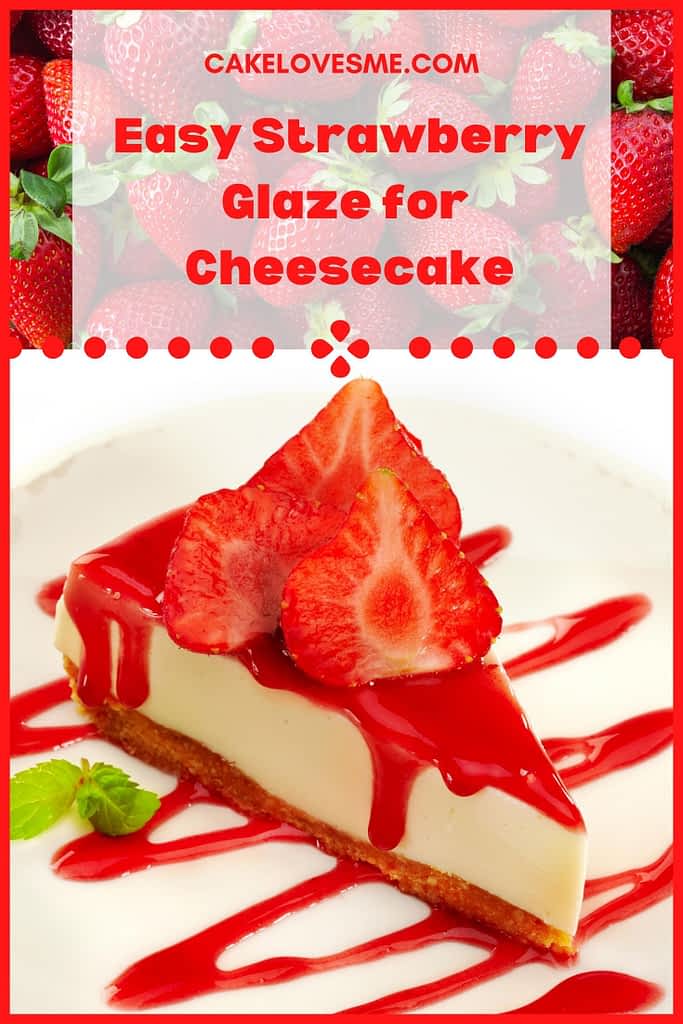 Cheesecake Topping idea 5: Fresh Fruit
Elevate your cheesecake to a gastronomic masterpiece by adding a fresh fruit topping. This vibrant and flavorful addition not only enhances the visual appeal, making the dessert a feast for the eyes but also introduces a delightful medley of textures and flavors. Fresh fruit toppings, with their natural sweetness and tartness, complement the rich and creamy base of the cheesecake, creating a harmonious symphony of taste in every bite.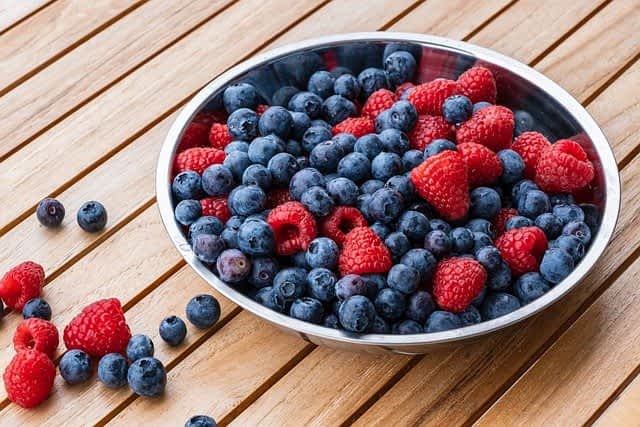 Whether you opt for a classic strawberry glaze, a tangy raspberry coulis, or a tropical mango and pineapple salsa, incorporating fresh fruits is a simple yet impactful way to bring freshness, vibrancy, and a touch of gourmet flair to your homemade cheesecake. So, next time you're whipping up this beloved dessert, don't forget to crown it with a luscious layer of fresh fruits for an unforgettable culinary experience!
Topping off the Cheesecake Toppings
Using any of these toppings will spruce up your cheesecakes and I find that changing it up through the seasons keeps the cheesecakes fresh and delicious.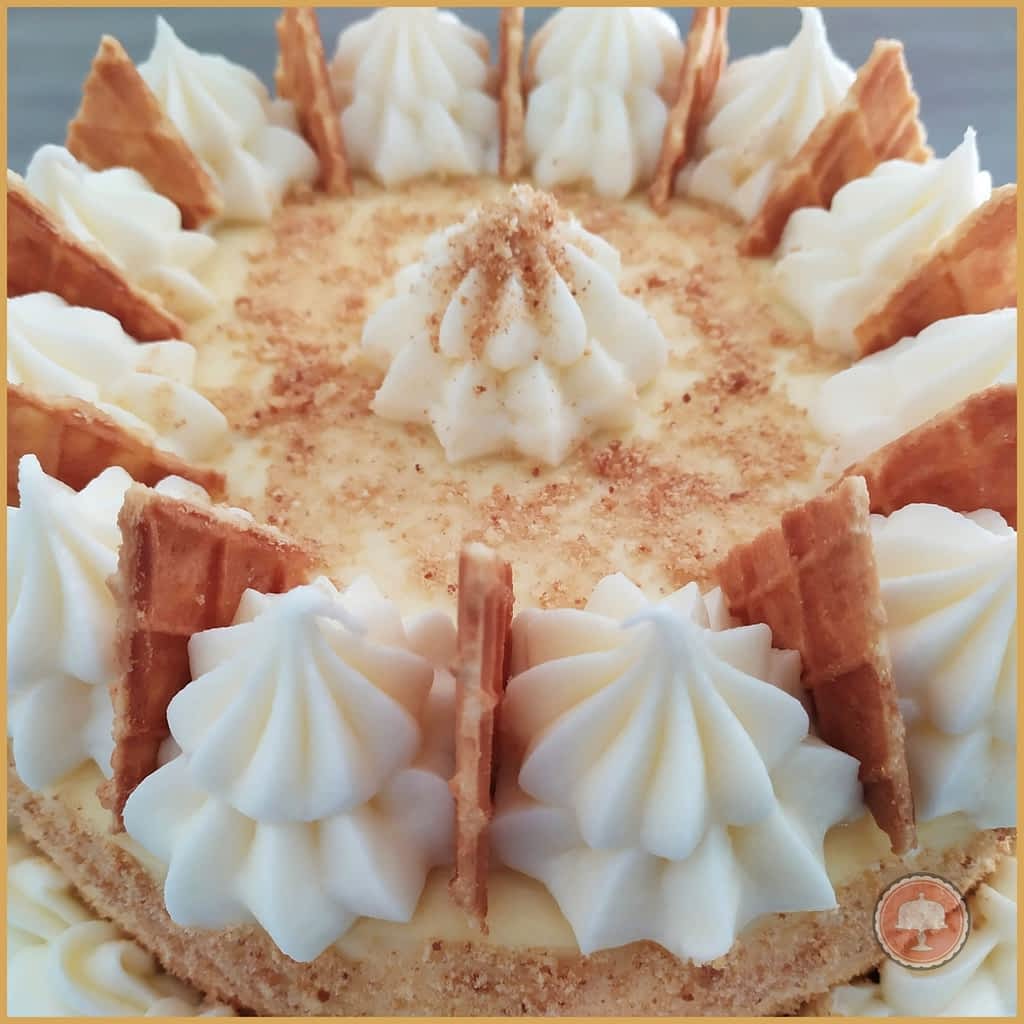 Thanks for Stopping by and Happy Baking!
If you enjoyed this post, be sure to check out some of the other cake creations, tips, tricks and recipes.