How to cover a cake with fondant can be a daunting task but hopefully, the list below will explain it in a clear way. Fondant 101 is a loaded title for sure because understanding icing fondant, how it's made, how to work with it, and how to store it is a lot to absorb!
Let's start with the simple basics and I will try to elaborate as much as possible from my own cake covering experience.
What is Fondant Icing?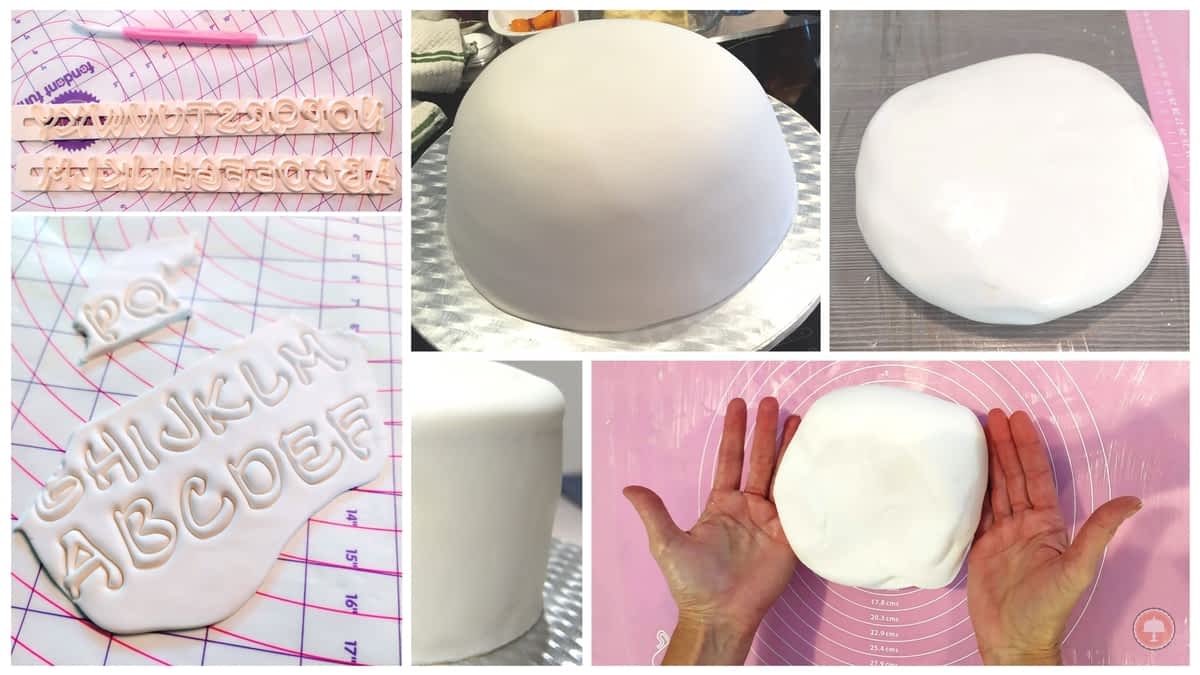 Fondant icing is an edible type of thick, pliable, sugar icing used to cover and decorate cakes. The texture of fondant is unlike other "icings". Like bread dough fondant is thick to start, is kneaded, rolled out, soft, stretchy, and extremely versatile.
Fondant dries quickly so it's important to keep it stored properly in airtight plastic wrap in plastic bags when not being used. Cool, dry room temperature is the appropriate storage for fondant.
Fondant is an amazing option for cake decorating. Oh, the things you can create with fondant! Use your wildest imagination and create to your heart's content.
Historic Graduation Cake Ideas – Class of 2017 Brandenburg Cake
Fondant does not need refrigeration or freezing as it will absorb condensation and change the texture of the fondant causing sagging. Most fondants have a 24-month shelf life and approximately a 2-month shelf life after it's opened.
There is also poured fondant which is a gelatinous thick liquid but most cake designers use the rolled version for covering cakes and molding figures.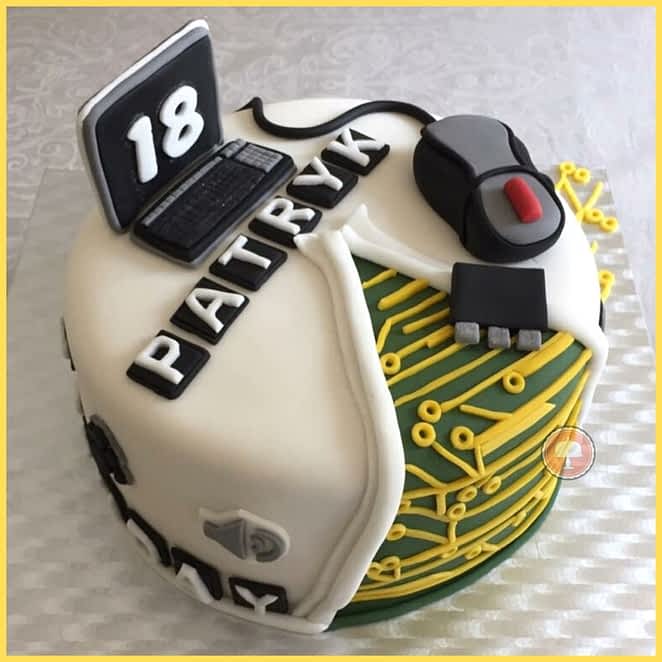 Rolled fondant icing is made from sugar, water, and corn syrup. Gelatin or glycerin are added for sculpting or shaping purposes. Rolled fondant can also be made from marshmallows, powdered sugar, water, or flavored essence if desired.
Most people prefer the taste of marshmallow fondant but in my experience, it's not as pliable as a high-quality factory fondant brand. Fondant is rolled flat to cover cakes or used to cut or mold figures for decorations. Using fondant will definitely open a whole new door into cake decorating.
Fully Covered Fondant Cakes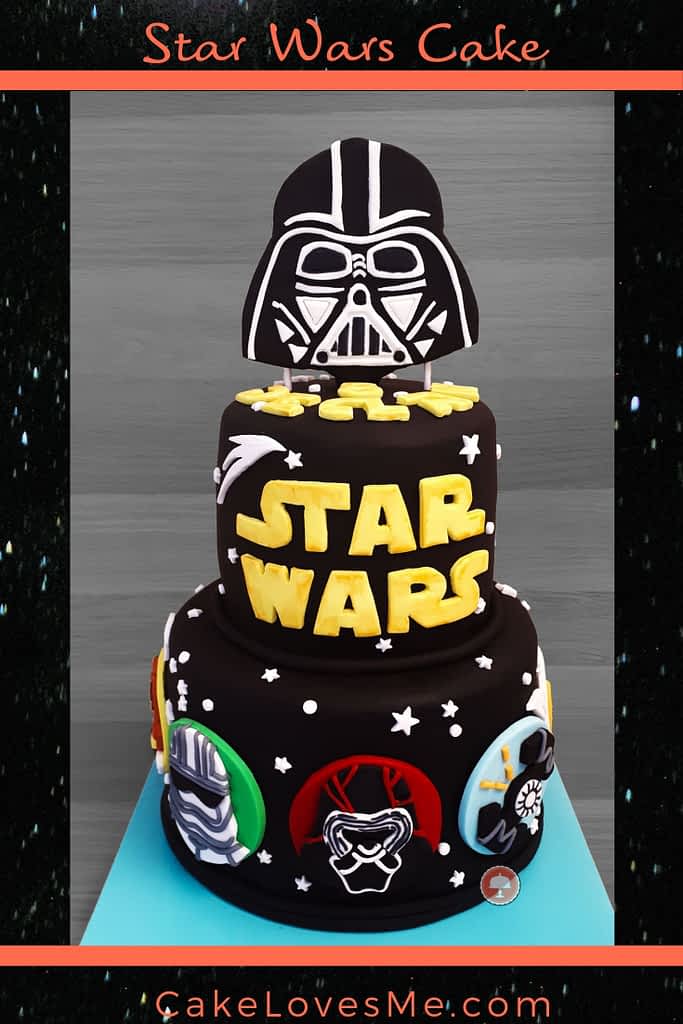 Pros to using fondant
Fondant protects and preserves the cake! It seals the cake from the outside air.
Many colors are available and fondant can also be colored with gel food coloring.
You can make your own marshmallow fondant.
The decorating possibilities with fondant are endless.
Fondant is not just used to cover cakes it can be used to mold decorations.
Fondant can be tinted, painted, airbrushed, glossed, or dusted with edible mediums.
Fondant does not melt so easily.
Fondant has a long shelf life stored properly.
Fondant Cake Toppers
Cons to using fondant
Fondant takes much practice to roll, cover, and smooth out. Practice makes perfect! or close to it is good enough.
Fondant dries quickly when exposed to air so depending on what you're doing you have to work fast.
Every imperfection can be seen on fondant, finger or nail press marks, tears, cracks, cuts, etc. and some mistakes are either not fixable or really difficult to mask.
Cannot be used as a cake filling because of its texture but this is mostly a Pro if you ask me.
Fondant can bulge when trapped air from the cake tries to escape.
Fondant sweats if chilled in the frig or frozen and sags when taken out to room temperature. I would never freeze fondant or a cake covered in fondant.
Fondant is heavy in weight.
Many people don't like the taste of fondant.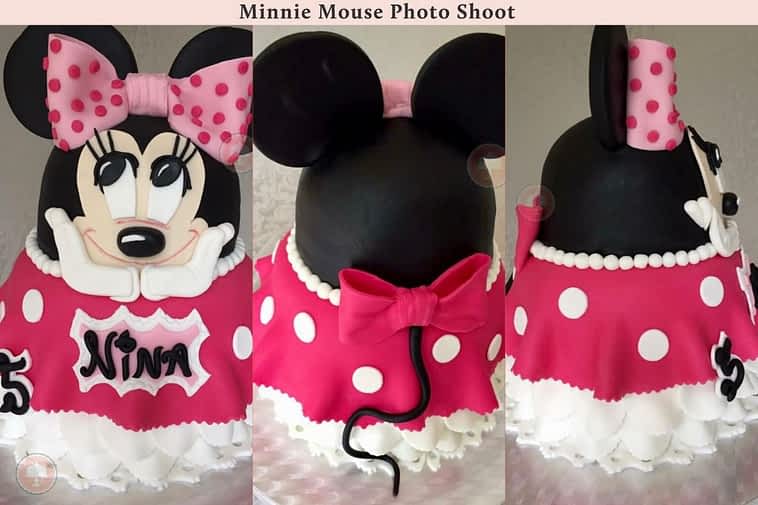 How-To Cover a Cake with Fondant – Fondant 101
If you are a fondant beginner don't be scared, you have to start somewhere right? Covering cakes with fondant will take much practice and patience but hang in there, you'll get it if you are determined.
To cover a standard 8″ or 9″ round 2-3 layer cake you'll need approximately 3 pounds of fondant. You can purchase a reputable fondant brand or you can make your own. If you make your own be sure it's a full-proof recipe! Not all fondant recipes give you that pliable stretch or softness needed to cover a cake flawlessly.
Your cake needs to be smoothly covered with a 1/8-1/4″ layer of buttercream frosting so the fondant has something to stick to along with having a layer of frosting between the cake and the fondant. This also helps the fondant lay smooth to flatten bumps.
Organize your ingredients and materials. Buttercream covered cake on a cake circle or cake board, silicon mat, cake turner, vegetable shortening (if needed), powdered sugar or cornstarch, rolling pin, fondant smoother, sharp-edged knife, and fondant.
Knead your fondant until it's soft and stretchy then lightly dust your silicone mat with cornstarch or powdered sugar and roll your fondant to fit the height x width for all sides. **If your fondant is still dry after kneading, incorporate a teaspoon of vegetable shortening into the fondant ball, kneed again for a few minutes until blended then roll it flat on the mat in the shape of your cake.
Roll your fondant (to a minimum 1/8″ thickness to prevent tearing-but not much thicker than this) on a non-stick surface or mat in the shape of your cake and measurements of the height of all sides x width + added 2 inches of flexibility on all sides. Gently lift and rotate the fondant 45 degrees to prevent sticking and help even rolling.
Once your fondant is the desired thickness and size place your large non-stick rolling pin on the farthest edge and roll the fondant around the pin.
Quickly unroll and drape the fondant from one end of the cake to the other hanging past the bottom cake edges.
Use your hand or a flat fondant smoother tool to smooth the top of the cake releasing air bubbles and bumps. Avoid fingernails and jewelry. These are detrimental to the smoothness of fondant.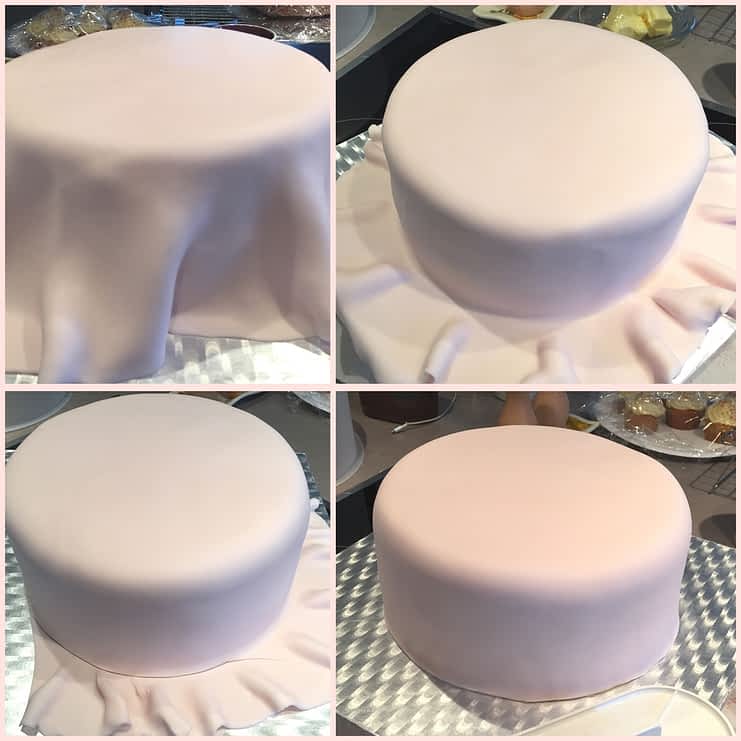 Now use your hand or fondant smoother tool to gently press fondant sides lightly up towards the top while smoothing the sides continuously. Side smoothing needs to be done quickly because the weight of the fondant is hanging there..waiting and it can tear from the top edges of the cake or anywhere due to the weight.
If you see cracks or tears forming you can dab vegetable shortening in those areas to soften and adhere them back together but it is hard to mask them when it happens.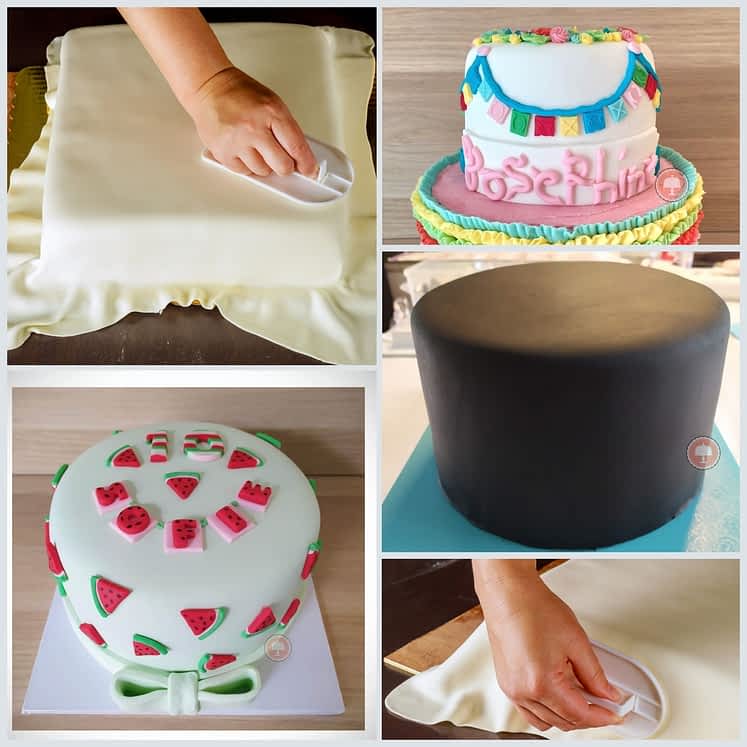 You'll see a fondant skirt at the bottom so as you're smoothing from the top edge work your way down pulling the skirt slightly away from the cake bottom and flattening (from the top down) and spreading the fondant flat as you go while turning the cake. Work from the top down all around the cake sides until you get to the bottom continually turning the cake, smoothing, lifting the bottom skirt slightly, gently smoothing down. It's a repetitive process.
Continue around several times until the fondant is pressed to the buttercream and is completely smooth with no ruffles. (be careful not to press down on a fold making a line crease-this can happen so it will take practice working with the fondant cake bottom and smoothing those ruffles flat towards the bottom cake edge).
Now gently press down with your hands (or a fondant smoother) around the cake bottom's edges while turning the cake. This is the final stage of removing air bubbles and finishing the covering. If you see any air bubbles you can use a pin through the fondant to release the trapped air and again smooth flat. Also, now is the time to check the top edge of your cake and sharpen it up as much as possible with your fondant smoother.
Next take a sharp-edged fondant tool, non-serrated knife, or pizza cutter to cut all the fondant edges off the cake board. You don't need to cut too deep damaging the board but just enough through to cut the fondant clean.
Different cake shapes will take practice. The general process is the same but the cake edges are different if you have sharp angles. That will have to be in another post. For more cake decorating tips see my Top 15 Cake Decorating Tools – Must-Have Essentials.
Thanks for visiting How-To Cover a Cake with Fondant – Fondant 101
Happy Cake Decorating!