Ahhh.. the allure of the Roaring 20s! This iconic era exuded unparalleled style, grace, and elegance. From the mesmerizing Art Deco architecture to the chic slim-line flapper dresses, charming sequined feathered headpieces, and trendy bobbed hairstyles, every detail spoke of sophistication. The gentlemen showcased their fashion with dapper suspenders, stylish bow ties, and timeless fedoras. Step into a world where the list of exquisite elements knows no end. Explore the enchanting legacy of the 1920s in a Gatsby Themed Birthday Cake !
What's not to like? This Great Gatsby Cake was specially designed for my wonderful Mom celebrating her 80th Birthday. Happy 80th Birthday Mom!
I could not think of a better birthday cake design for my Mom than this Great Gatsby themed cake design. The celebration was a hit, our family dressed up, we wore our most fab roaring 20's attire and got the party started.
Design Vision for Gatsby Themed Birthday Cake
I've talked about my "Vision for the Design" a few times in other posts as well as having a "Cake design plan". These two things go hand and hand and they are the fundamental basis of executing a well-thought-out cake design.
Your design vision comes before the cake design plan. You cannot plan an organized cake design without a vision for the design.
Please see my Popular Carpenter Cake Ideas – Tool Cake for a full explanation of these two factors which will help you properly see your client's cake design come to life.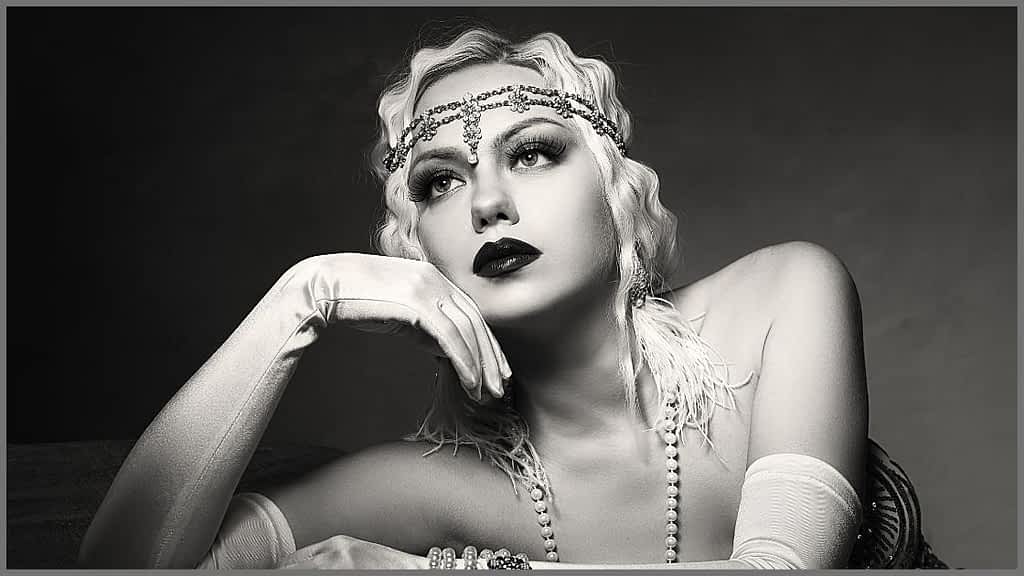 My Design Vision was naturally iconically 20's inspired. Since my Mom was celebrating an 80th milestone birthday I wanted something vintage and elegant. My vision embodied a cake with a classy Great Gatsby-inspired color palette, wafer paper skirted detail, pearl borders, and edible lace paired with a beautiful feathered headdress to pull the whole look together.
I wanted the bottom tier to look like a fringed gold dusted flapper skirt with decorative lace and pearl border and for the top tier to resemble a 20's inspired lace and beaded headdress atop a black shimmery background. The number "80" adored the top tier resembling laced signage or as my son said a vintage microphone.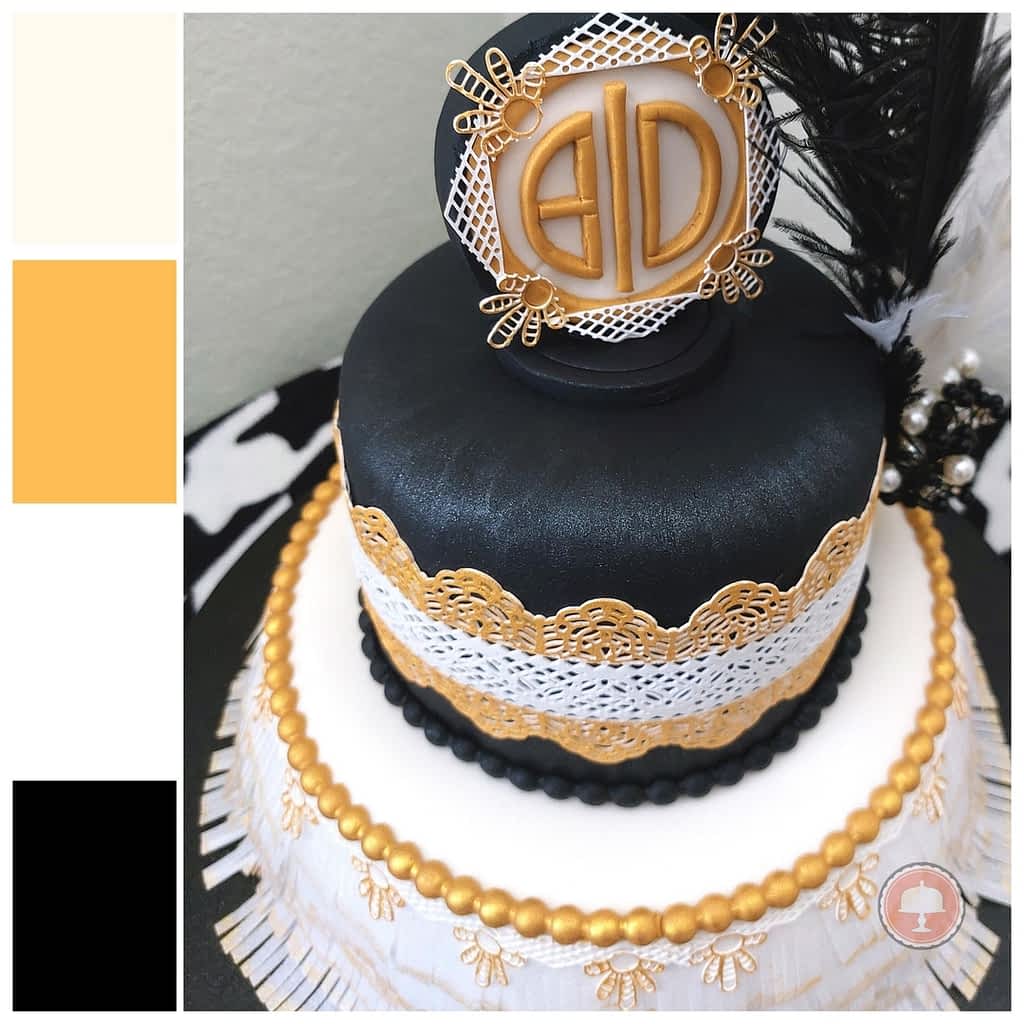 Cake Flavor, Cake Filling, and Frosting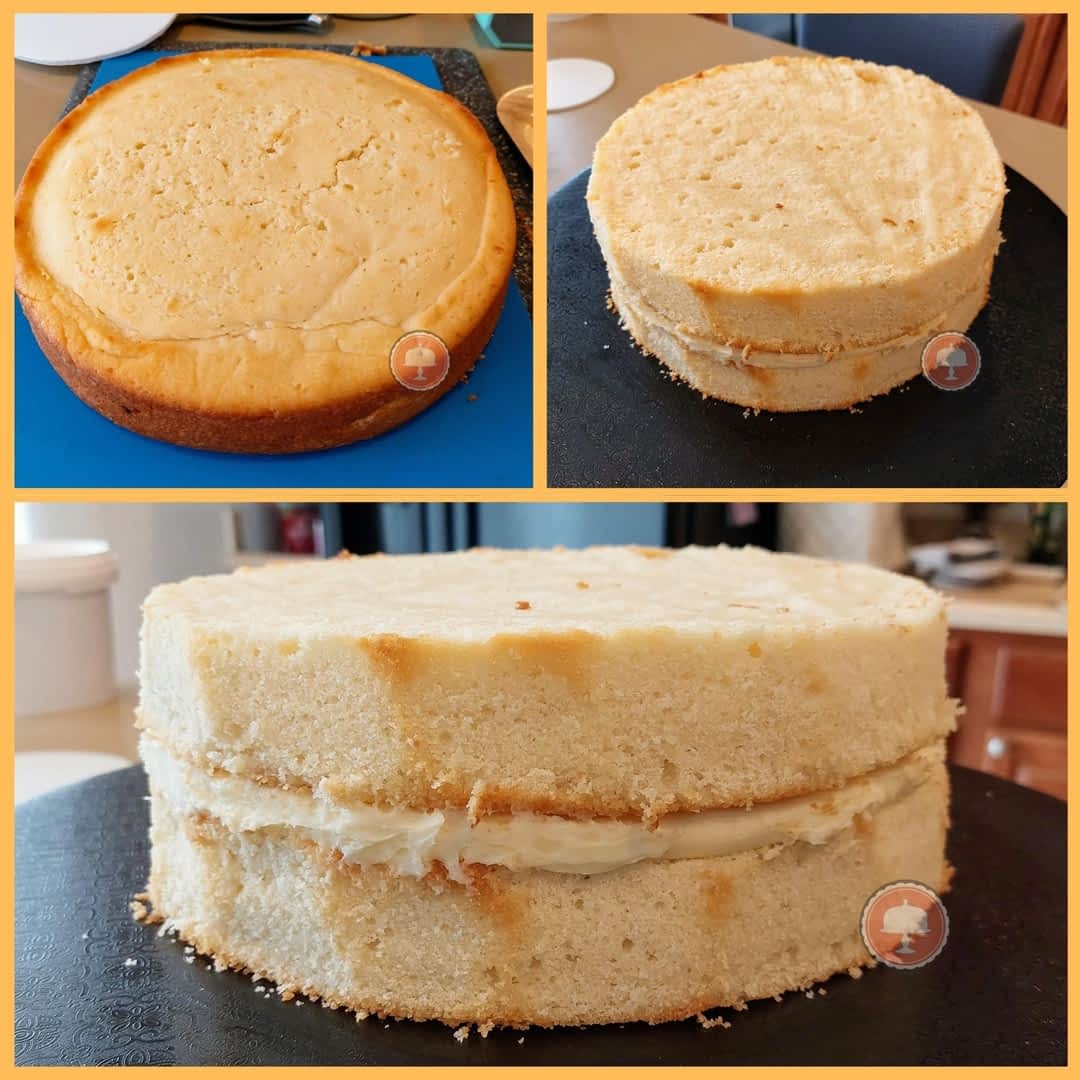 My Mom's favorite cake flavor is vanilla or a flavored white cake. This bottom cake tier was an almond-flavored white cake with a fresh raspberry cake filling and a decadent white chocolate buttercream frosting.
There are so many cake fillings that pair well with your favorite cake flavors. I believe the most popular fruit fillings are raspberry, strawberry, blueberry, lemon or orange curd, pineapple, or banana. My Mom loves raspberries and that filling seems to always be a crowd favorite.
Cake Stacking
After baking, trimming/cutting, and mounting the cakes on a cake circle/base and a sturdy cake drum it is time to fill, stack, crumb coat, frost, and dowel your cake layers. Since this Exquisite Great Gatsby Cake was a multi-tiered cake the bottom tier was mounted on a cake "drum" and the top tier was mounted on a cake "circle".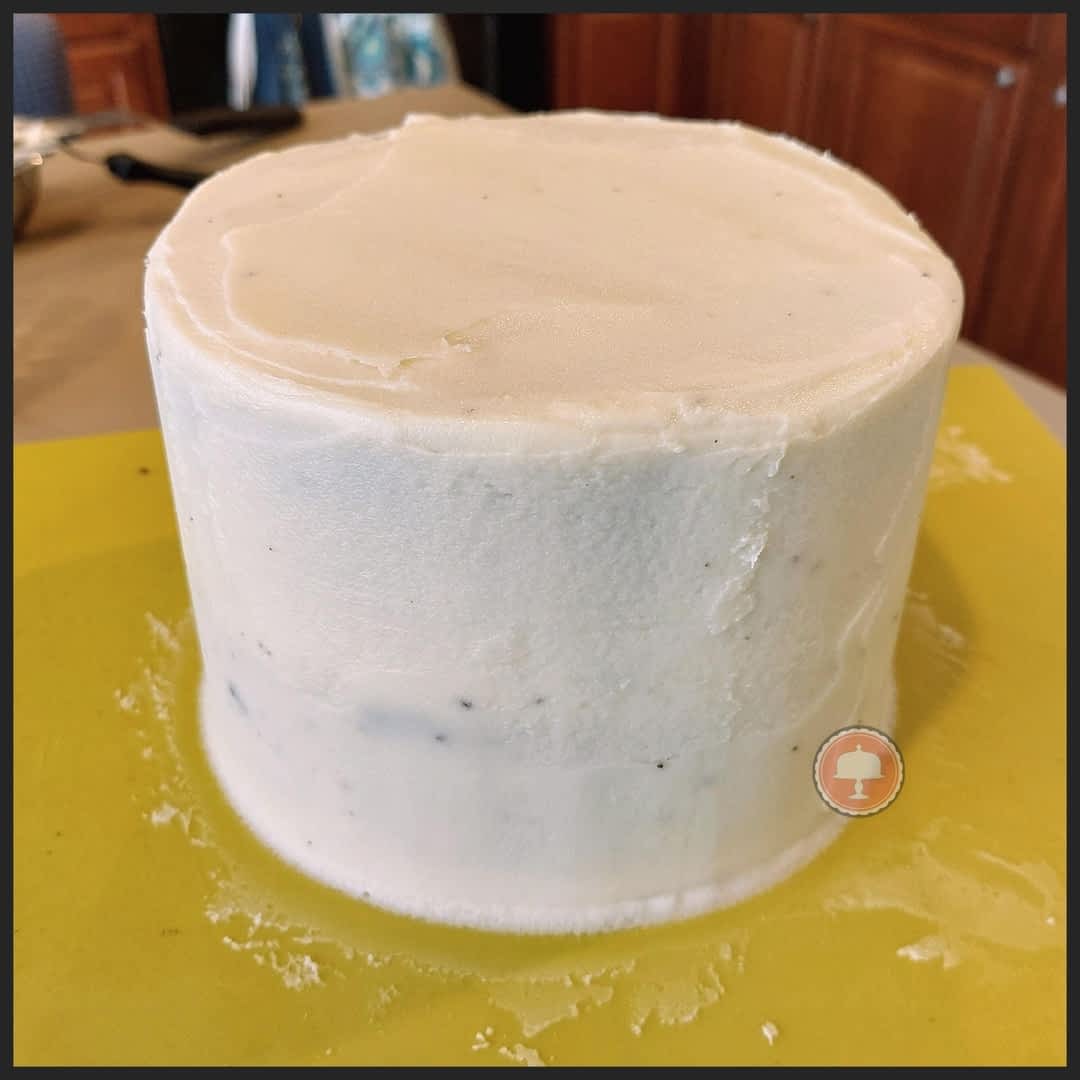 The cake drum is thick and sturdy enough to support the weight of a multi-tiered cake. Either way, I use cake drums because they are so strong. The top tier must have a cake circle to support the weight and assure that the top tier will not sink into the bottom tier.
After using simple syrup to add moisture to your cake layers use piping bags to properly fill (fruit filings, custards, buttercreams, candy, cookies, etc.-whatever your filling is…) in between cake layers including piping rows of multiple colored buttercreams if that is your plan. No piping tips are needed. Just snip the piping bag end to the desired thickness and start with one color in the cake center.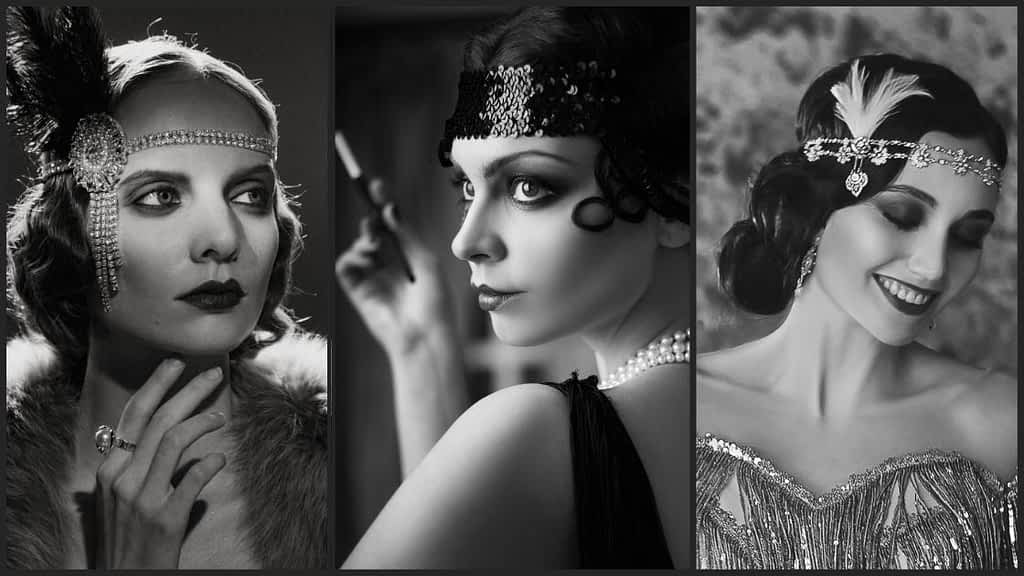 Always make sure to pipe (a thick layer) of a frosting "dam" around the cake edge before you smooth the fruit or curd filling in the middle. You don't want any leakage. After stacking the top cake layer gently press it down. This helps trapped air escape. More to come on this.

Next crumb coat the cake tier and chill for 10-15 minutes. Then lightly coat the cake tier with another layer of frosting (if you wish) and chill until ready for fondant.
When it's time to stack your cake tiers you will need cake dowels or large bubble straws to stabilize your cake layers to prevent crashing or sliding. Never try stacking multiple tiers without these supports along with the proper cake liners, circles, or bases to support the cake weight.
Cakes with Wafer Paper
Edible wafer paper is a starch-based material that is made from corn, potato, or rice. We do not know the origins of wafer paper but it's been around for several centuries, was considered a luxury food, and was served as a dessert. Wafer paper is a unique element that can take your cake design to the next level.
There are incredible cake designs out there that are awe-inspiring. That being said, working with edible wafer paper is not what some would consider "easy to deal with". I am one of those people who find it a challenge but with continued practice, it will be exciting to see how to use it more with my designs.

The first thing I can tell you is that wafer paper is extremely delicate!! It will literally melt if it gets too wet thereby turning into a pasty, sticky goo in your hands. There are specific ways to sculpt wafter paper, tint, and/or adhere wafer paper to edible surfaces. Storage and when to apply the paper elements are also very important in regard to how it stands up on various edible surfaces. Maybe it's time to write a post but for now, here is a great one from foodheavenmag.com.
Fully Covered Fondant Cakes
Fully covering cakes with fondant can be a challenge but with much practice and learning how to work with fondant, it can be mastered. The creative possibilities are never-ending. Please see my How-To Cover a Cake with Fondant – Fondant 101 which will give you comprehensive descriptions and instructions on working with fondant. Start with the basics, remain calm, breathe, and carry on.
Please have a look at my 2 Tiered Star Wars Cake -The Force Awakens Cake Design.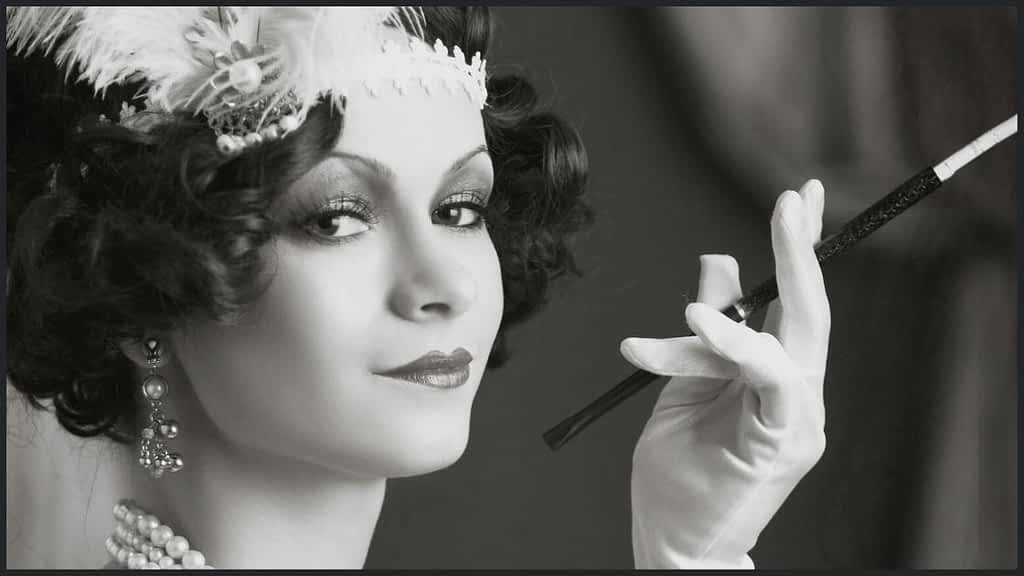 Cake Color Palette
A Cake Color Palette is something I talk about in almost all my posts. It is as important to a successful cake design as a brilliant theme, look, style, or genre. If your color palette is not thought out, mismatched, sloppy, or just plain boring your theme will fall flat thus affecting the overall cake design. The goal is always to create unity, cohesion, and balance with the design, and its elements with the color scheme.
The Roaring 20's – Exquisite Great Gatsby Cake has a formal and elegant 20's color scheme consisting of white, black, gold, and creme. The Roaring 20's was all about sophistication, art deco, modern technology, music, fashion, speakeasies, and social, artistic, and cultural dynamism was all the rage! It's one of the most iconic and recognizable eras of all time.

This Cake Color Palette is uncomplicated and pairs very well with its cake theme. Be sure to check out How-To Guide on creating a color palette for your next cake design.
For more of my fabulous Cake Color Palettes please enjoy some of these beautiful creations on CakeLovesMe.
Gatsby Cake Toppers
There is so much versatility in working with fondant or gum paste when creating 3D Cake Toppers. I prefer to make as many cake toppers (depending on the cake design) in advance 1-2 days before cake-making day stored in airtight containers.
This saves a lot of time and allows the fondant or gum paste to dry for sturdy application. I made my Great Gatsby "80" cake topper 2 days prior assuring drying time for a firm and straight cake topper. When using non-edible cake toppers or adornments it is very important making sure these items are wrapped, covered, or encased on or within the appropriate food safety products. For example…
Aside from the Great Gatsby Cake fondant cake topper made for this cake I also used feathers and bead clusters to create a flapper headdress. The cake was not only protected from the (non-shredding) feathers by the outer fondant the cake was also protected by using a large bubble straw that encased the feathers and bead cluster stems from touching the inside of the cake.
Research and use your best judgment when considering any non-edible item on top or in food. If there is any chance non-edible items could contaminate your food, desserts, or cakes then do not use them.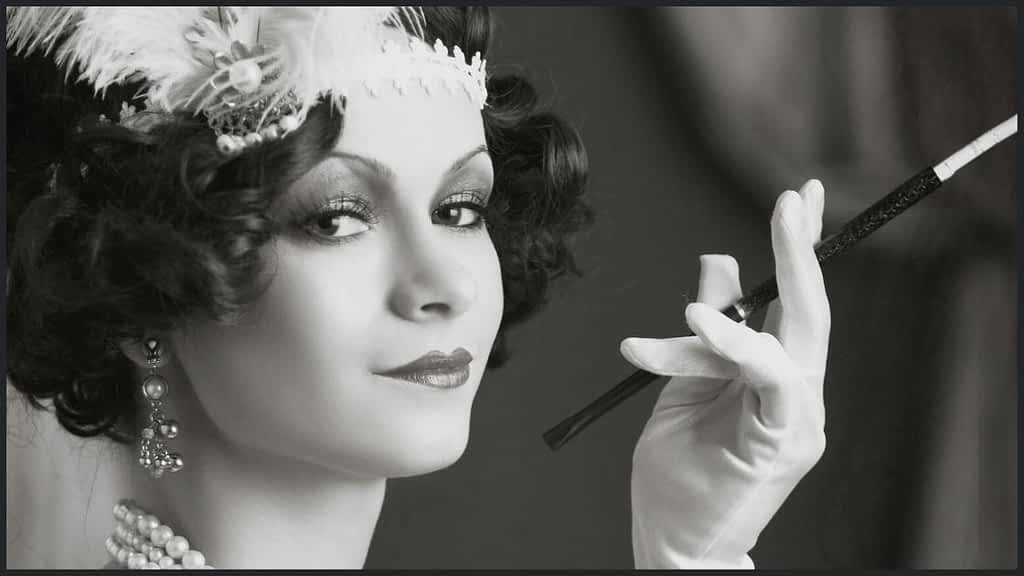 Thank you for visiting The Roaring 20's – Exquisite Great Gatsby Cake. Happy Baking!
If you enjoyed this post, be sure to check out some of the other cake creations, tips, tricks and recipes.