Patryk wanted a Computer Cake for his birthday. I decided to do a fully covered fondant cake showing circuitry, laptop, mouse, lettering, and desktop icons. Themed birthday cakes have been popular for decades.
Table of Contents
It's all about what makes the intended happy–is the special person a Apple MAC or Microsoft Windows fan? Since the 1990's personal computers become a staple in most homes hence came computer-themed celebration cakes. What would you like your next birthday cake to be?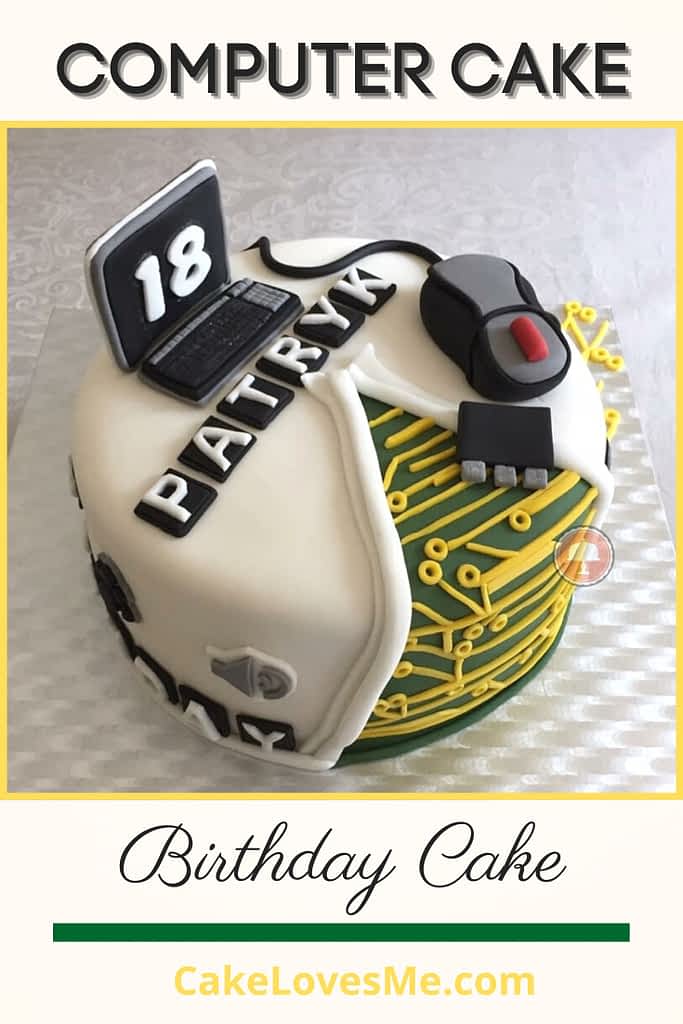 Computer Cake Fondant Cake Toppers
This cake design needed several fondant hand-cut figures, molded applications, and lettering. All perfect examples of fondant cake toppers that can be done ahead of time. Fondant figures that take extra time to cut, mold, or dry should be done hours or days early all stored in air-tight containers until the time of application.
This will save you much time on cake-making day. Pre-planning and organization are key. If the design allows it I absolutely love having all my fondant decorations finished as it makes assembling quick, easy, and fun. Naturally, depending on the design you'll need to decide what can be pre-made.
Some fondant molds need to be freshly made, tacky, or soft for what you are trying to achieve. For example, the mouse cord, white rolled edging, and yellow circuits on this cake were rolled or cut fresh so I could manipulate the way they curl or lay straight. You can't really do this if the fondant or gum paste is already dried and if you try to change the shape the molds can crack or break.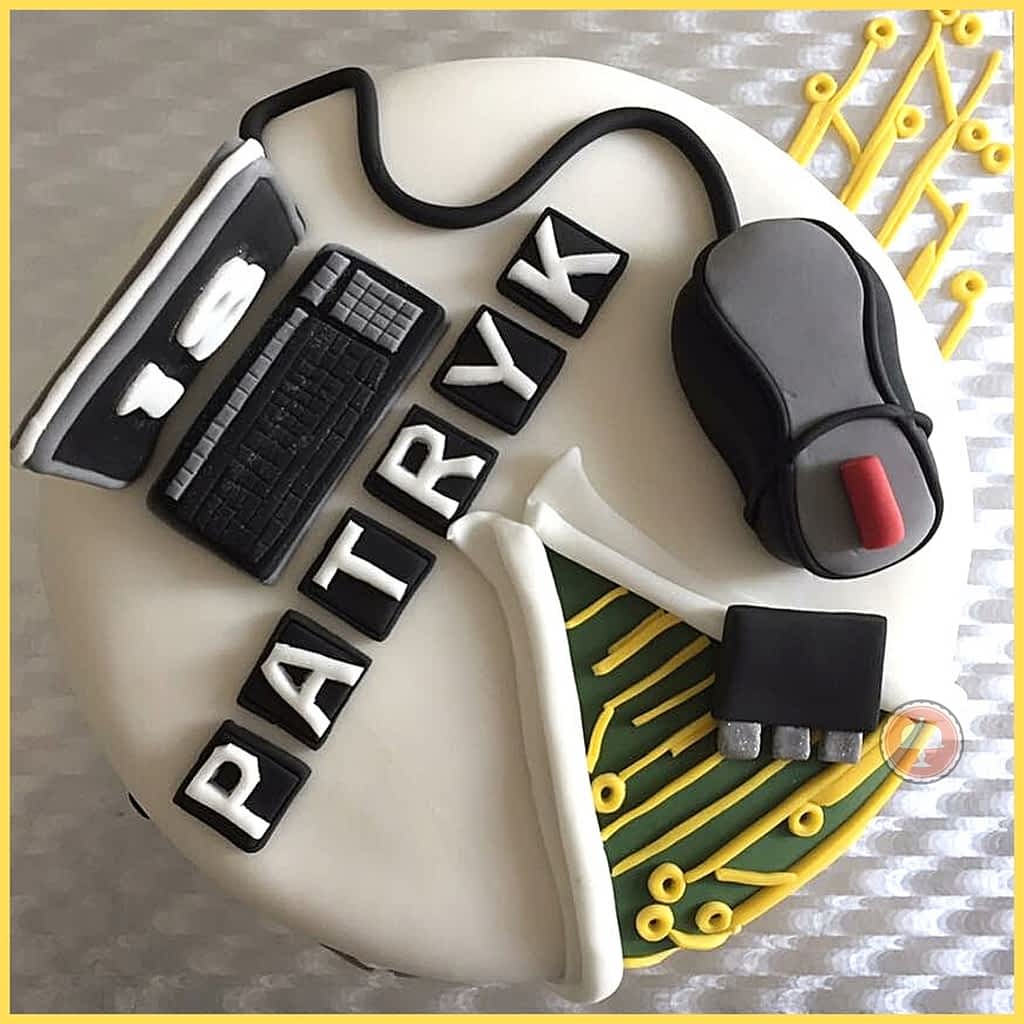 Letter Stencils, Letter Cutters, Letterpress Tools
There are countless decorative letter stencils, letterpress, and letter cutters your head will spin. Start collecting slowly as you will need certain designs. Lettering is really important and cannot always be done by piping alone. Letter presses, stencils, and cutters will give you clean, precise, and perfectly sized letters for your custom cakes.
Note: To properly use letter presses roll fondant or gum paste thin so the press cuts all the way through. *Tip: sprinkle corn starch or powder sugar in the letterpress for easy release.
I love my fondant letter-cutting collection of fonts and sizes. You'll never have all the fonts you want or desire but seek out those that are versatile, relative in size and style to your cake designs.
Fonts portray a particular style, mood, or even an era. Fonts are made famous by historical print, legal print, cultural influences, art, logos, branding, music, movies, theater, you name it! Letter styles tell a story.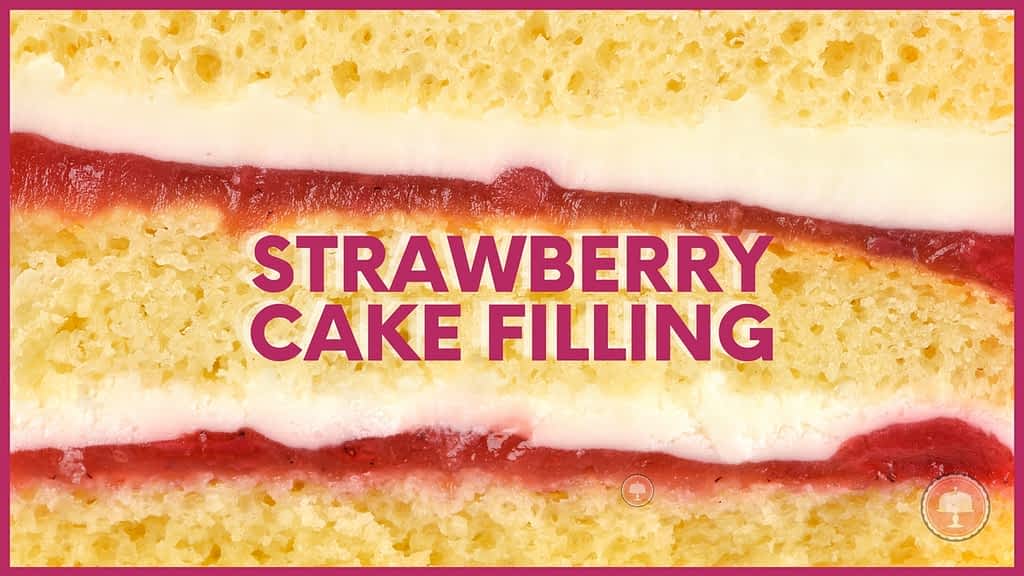 Thanks for visiting my Strawberry Cake Filling Recipe. Happy Baking!
If you enjoyed this cake design, be sure to check out some of the other cake creations, tips, tricks and recipes.
Famous Fonts on Cake Designs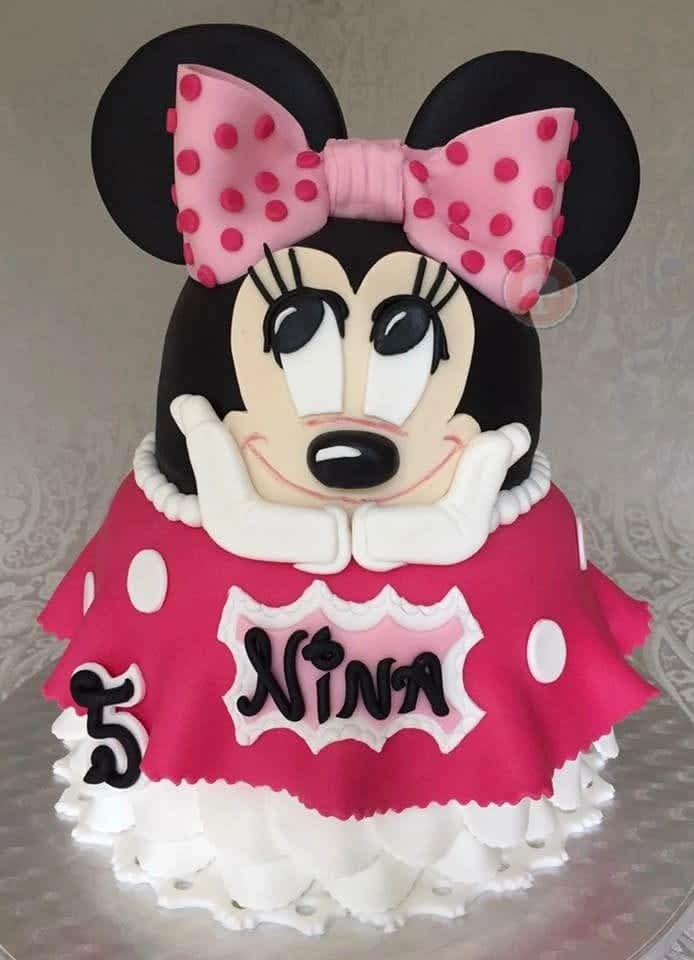 We all recognize Disney's famous whimsical font style on my Best Mini Mouse Cake Ideas with Cute Minnie Ears. To me, this lettering is a cross between cursive, print, and cartoon. It's fun, lighthearted, and perfectly suited for Disney characters.
No one can forget the Star Wars font we all know and love shown on my 2 Tiered Stars Wars Cake – The Force Awakens Cake Design. This lettering is a chunky, wide, classic alphabet style with the letter S attached to the letter it's next to reminiscent of something flying in space.
If you like fondant-covered cakes you'll love my full collection from my Brandenburg Gate Graduation Cake to my Lady Gaga Cake Design Inspired by "Stupid Love" lyrics to my Fun Soccer Field Cake – Kid's Birthday Cake Idea to name just a few! What cake theme would you like to have for your next celebration?
Happy cake decorating!
Thanks for visiting my Smart Computer Cake – Fondant Birthday Cake Theme.