This delicious triple chocolate drip cake is any chocolate lover's dream! Some people often use the phrase, "death by chocolate" to describe chocolate desserts but this cake is the perfect balance between white and dark, rich and light. With a fresh and fluffy vanilla cake layer in-between two rich, dark, chocolate layers this cake is sure to please. It is covered with milk, dark, and white chocolate ganache. You can check out a great Ultimate Chocolate Cake Recipe here.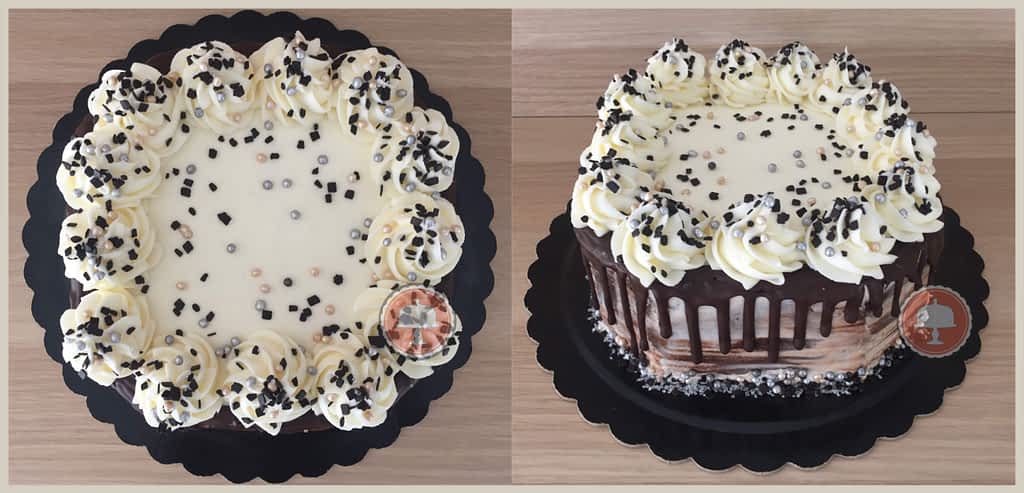 Make sure to chill your cake (about 15-20 minutes) after your final coat of frosting and sprinkle base. You'll want the exterior of the cake cold when you do your chocolate drip effect. Before doing the chocolate drip make sure your chocolate is cooled down from heating but still loose enough to drip down the cake with ease. After the chocolate drip has hardened it is time for the white chocolate buttercream swirls and sprinkles.
There are a few ways to melt and temper chocolate. Make sure you buy the right chocolate and take care when handling hot chocolate. You do not want to burn yourself. See 5 easy ways to melt chocolate here.
More tips and recipes for the perfect chocolate ganache drip on any cake here.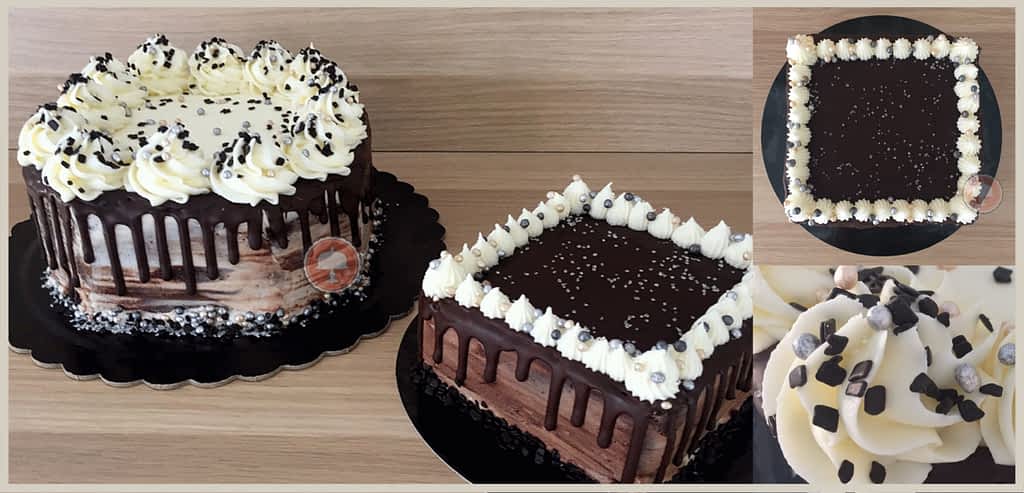 I hope this triple chocolate drip cake inspires you to make one for yourself, family, or friends. You will not have leftovers and no one will be disappointed.
Please stick around and check out my other cake pages.
thanks for visiting. Happy Baking.