This charming Snoopy Valentine cake is sure to put a smile on your face. Peanuts is one of my favorite cartoon and comic series. Charles M. Shultz launched Peanuts in 1950 and the comic strip has been beloved far and wide ever since.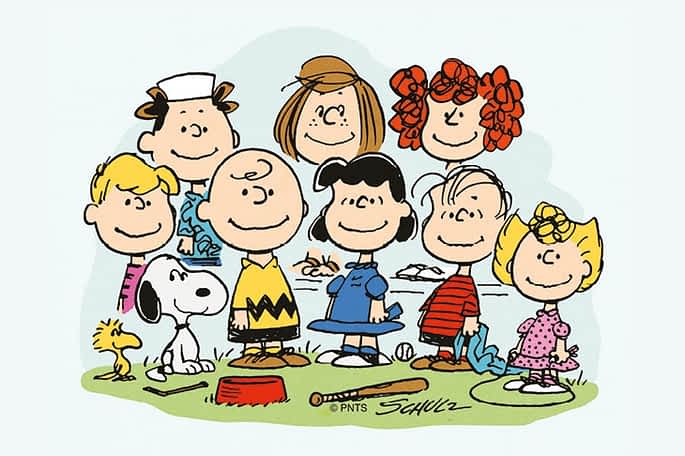 Everyone can relate to this light-hearted ongoing story about a bunch of neighborhood kids being friends, going to school, playing sports, and celebrating holidays. Add a lovable, clever dog like Snoopy and you've got a hit.
Peanuts main character is Charlie Brown. A young boy who deals with life's misfortunes in a dry comedic way and at the same time is surrounded by other characters that help him through the day. Queue Charlie Brown's lovable dog Snoopy and his sidekick bird, Woodstock.
Snoopy through the years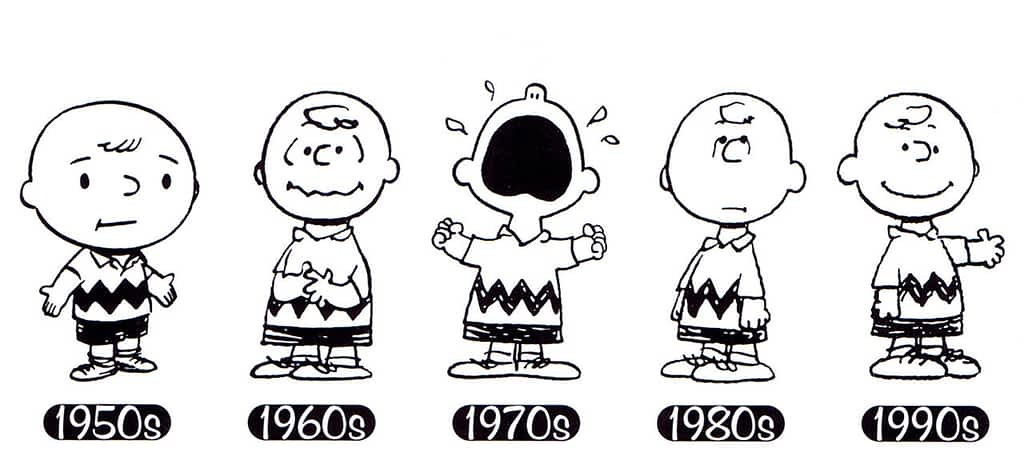 Cake Stacking
Cake stacking takes practice. First, your chilled or room temperature cake layers must be the same size, trimmed level, placed on a cake round or directly on the cake board, & have the same amount of frosting or filling in between the layers. Everything must be exact so there is no leaning or unevenness.
Before you crumb coat your cake press down gently each cake layer while stacking (before filling). This will set the cake layers in place and make them more sturdy. For more stability to stack multiple tiers you will need dowels or straws, and thin cake rounds to support the extra cake weight.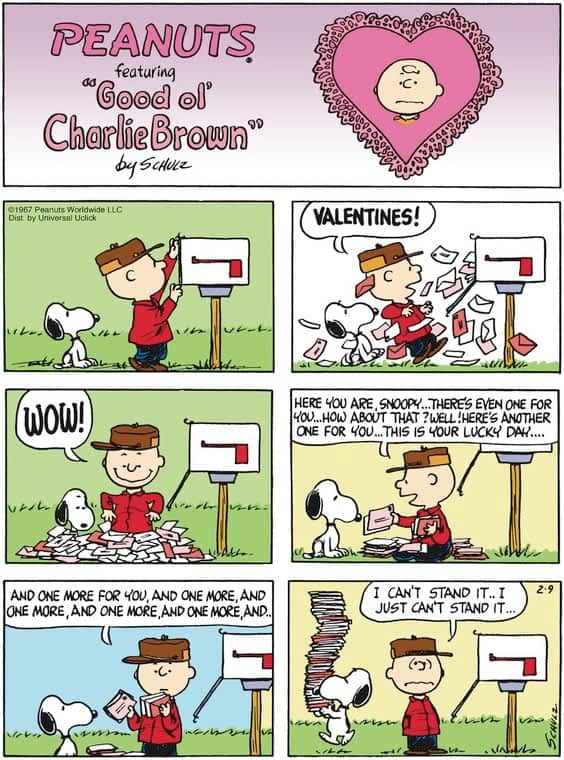 Crumb Coat
This is an important step, one not to be skipped. To crumb coat a cake you need more frosting that you may think if you are using the same color to do the final coat. Crumb coating a cake is only a thin layer of icing/frosting applied to the cake to seal everything together. Keep a separate bowl of frosting for crumb coating because what happens?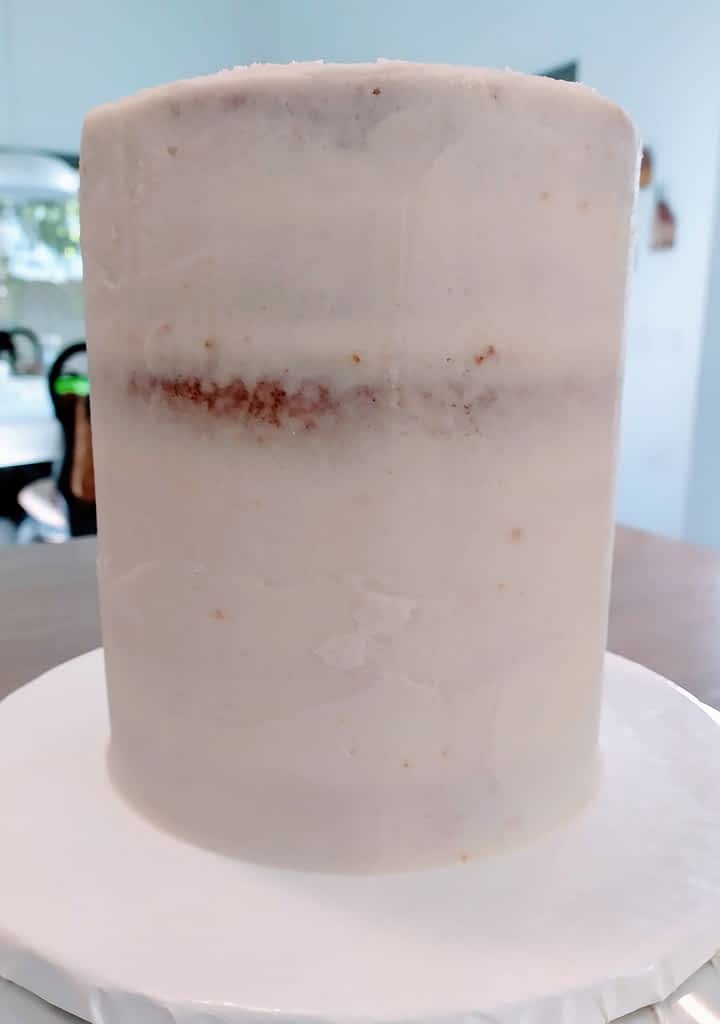 Crumbs get into the frosting and you don't want crumbs in the full batch that is supposed to cover the outside of your cake. After you've scrapped your cake clean of excess frosting you chill for 10-20 min. depending. No need to chill it completely, just to set. Take your cake out and you are ready to do the final coats of icing/frosting to decorate. Crumb coating sets your cake and prevents crumbs from being pulled into your final/top layers of frosting.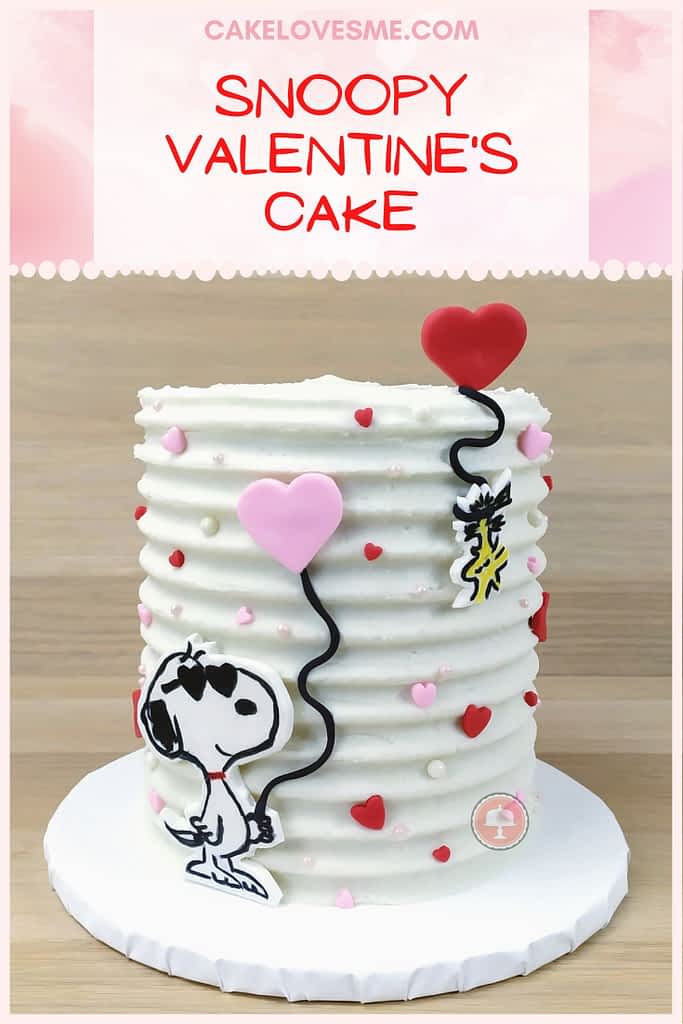 Cake Scraper Set – Decorating Combs
Cake scraper set decorating combs are wonderful because you can use both sides, they are easy to use and are so versatile. Oh, the things you can do! Best with buttercream frosting.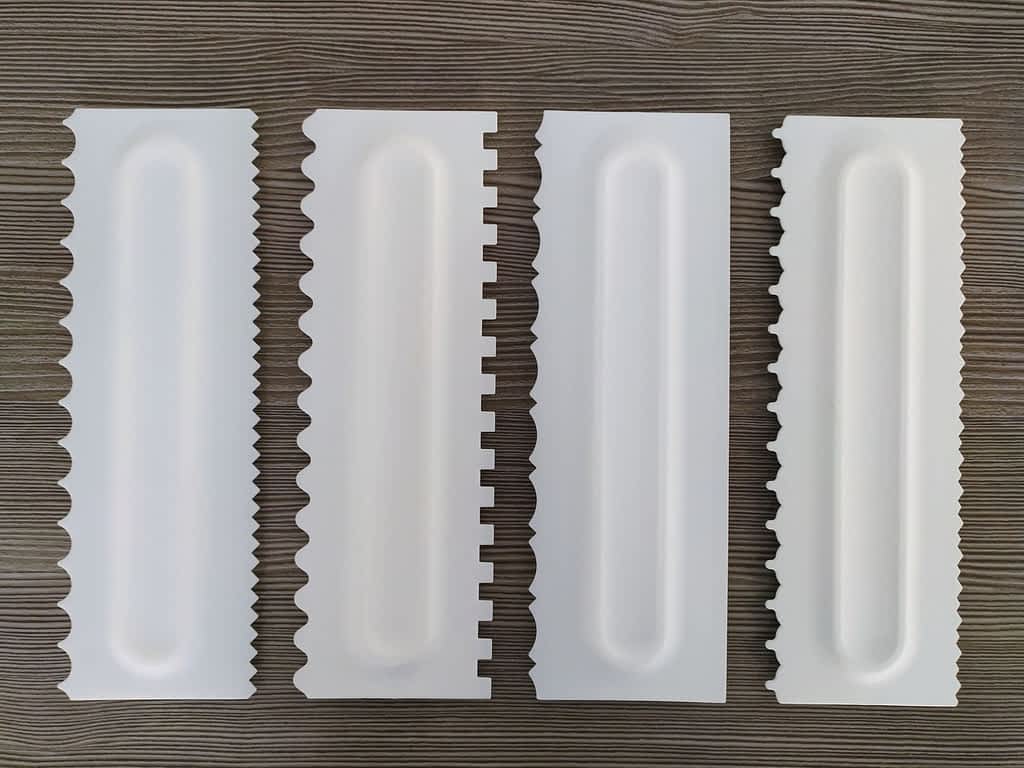 Press while spinning on a cake turner. You'll be hooked because they are fun to use creating clean designs. To see a complete list of cake decorating tools please see my Top 15 Cake Decorating Tools – Must-Have Essentials.
Cake Turntable
A cake turntable is one of the most incredible tools needed to help you decorate cakes. It's great for filling, frosting, and decorating cakes. Swift piping will come easier as well when turning your cakes effortlessly. The plastic turntable will pass but it does not compare to nor spin like a stainless steel turntable.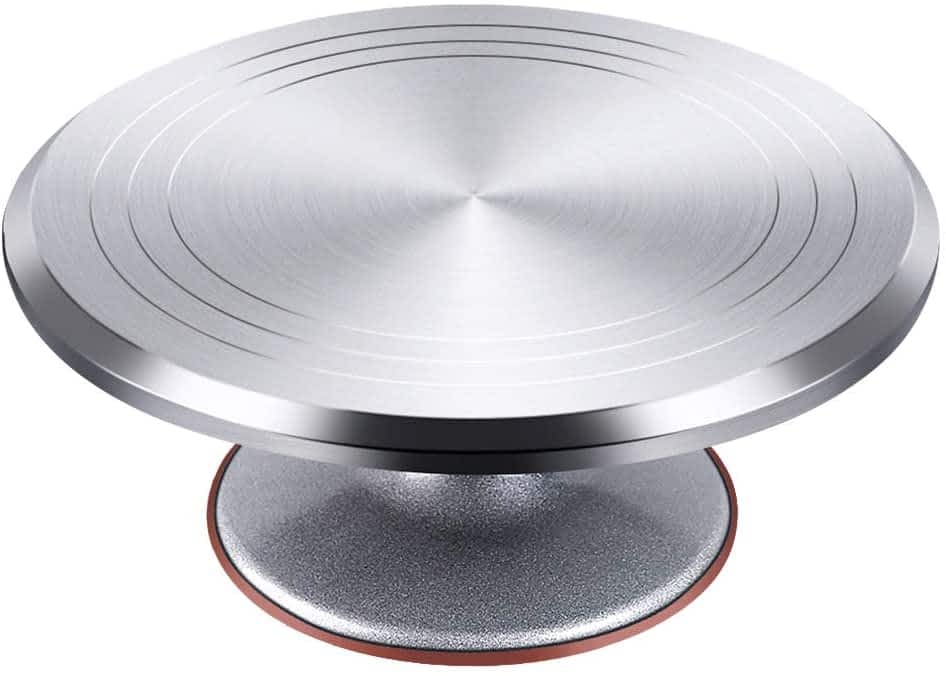 I advise investing in a stainless steel model which will not disappoint. Don't put it off, just get one. To use cake scraper sets and decorating combs you really need a cake turntable. It will just make your cake decorating life easier. I now have both.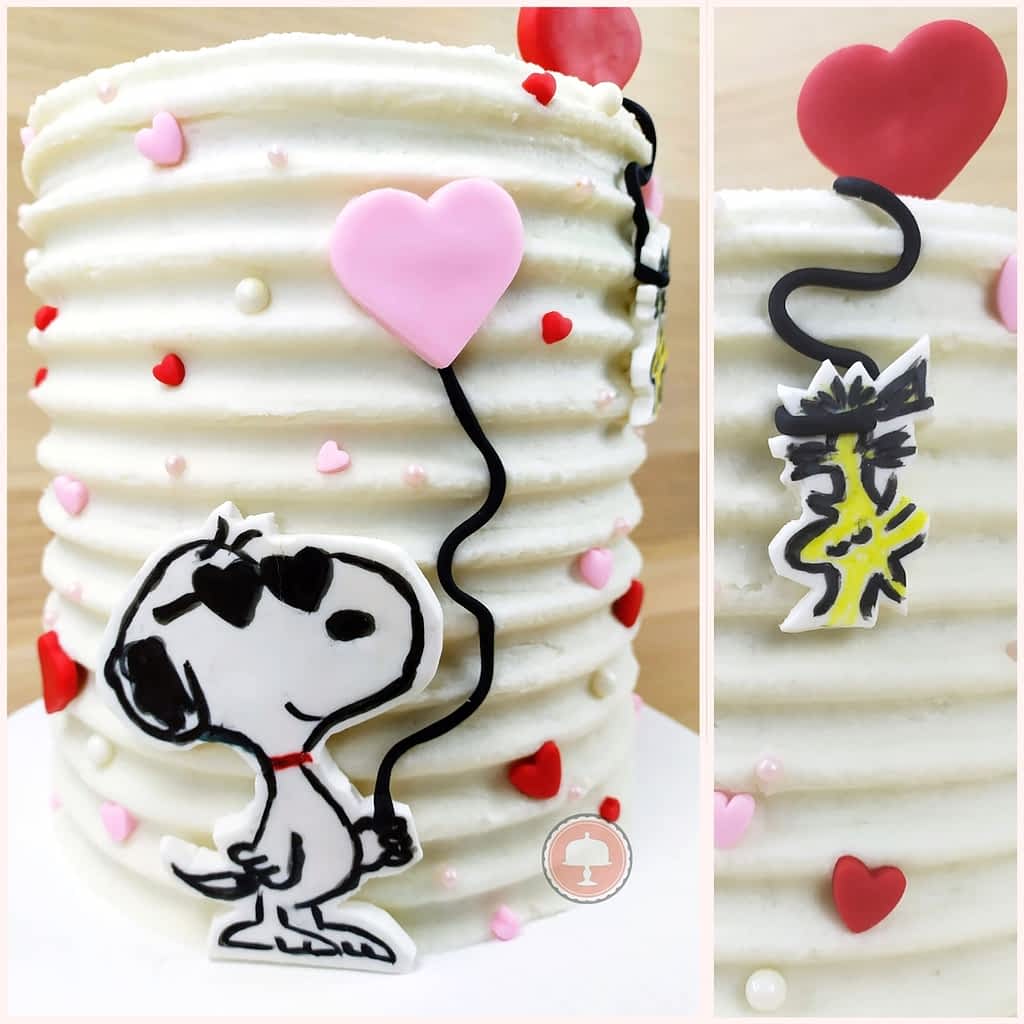 Note: Snoopy and Woodstock are made of marshmallow fondant and drawn / painted with edible markers.
Shape Cutters – Cookie Cutter sets and Plungers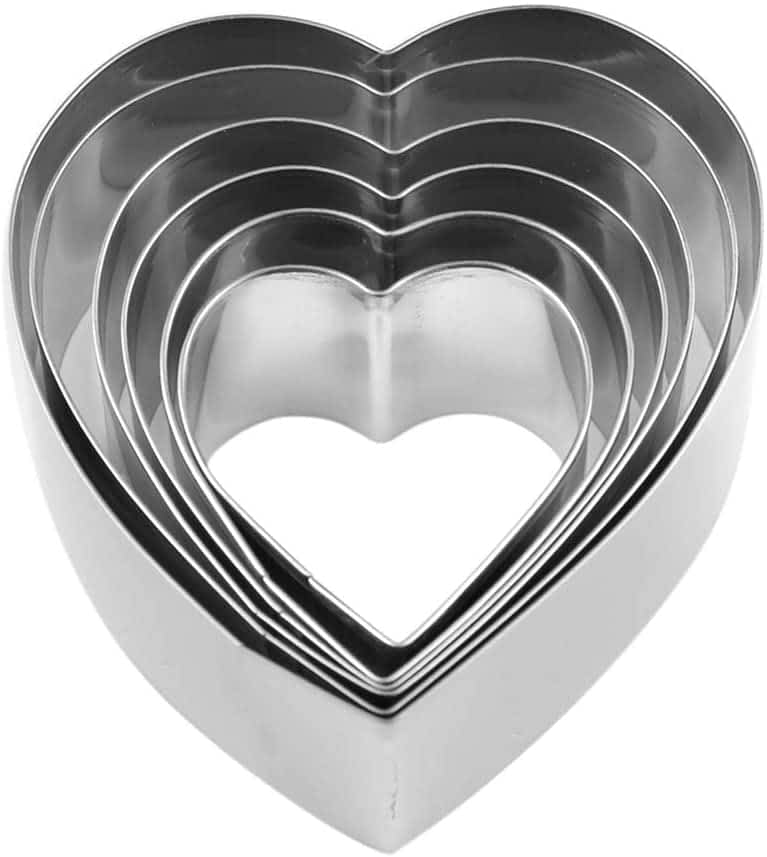 I cannot stress how important shape cutters – cookie cutter sets and plungers are! These are not just for cookies. Use your wildest imagination. The options are endless as all these cutters can be used in a variety of ways.
Invest in a collection of circles, a set of squares, and a set of super-small geometric shape cutters. It takes time to build a collection. You will not believe how much these cutters and plungers will come in handy.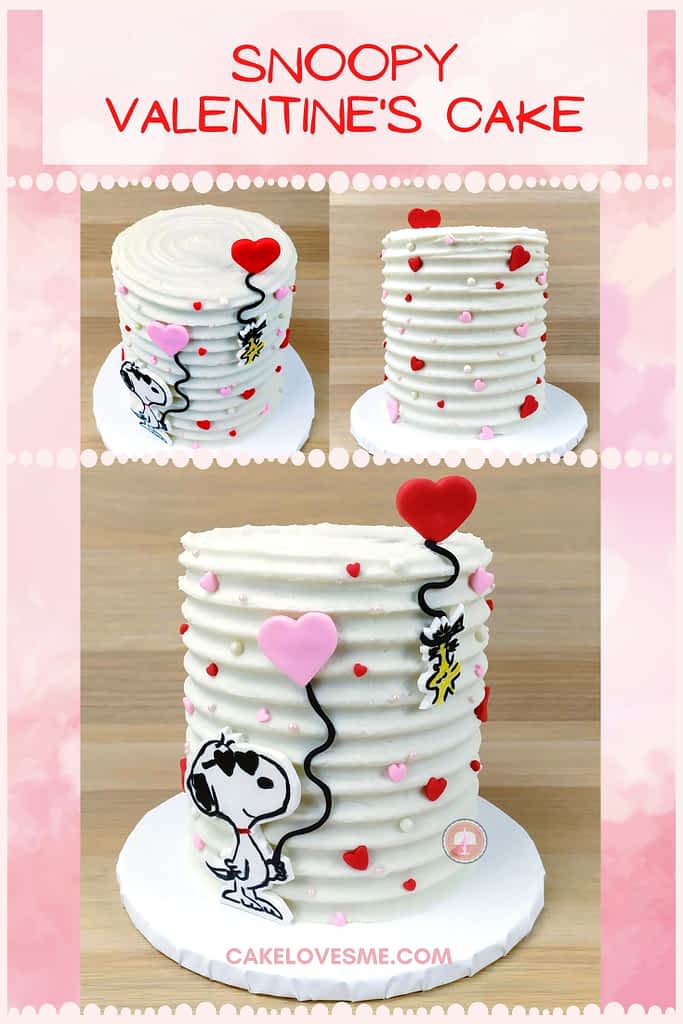 This Charming Snoopy Valentine Cake is resting on a foam core cake board covered in white food safe contact paper to compliment not clash with the cake design. To learn more about covering or decorating cake boards see my DIY Cake Boards – How-to Cover Cake Boards Easily.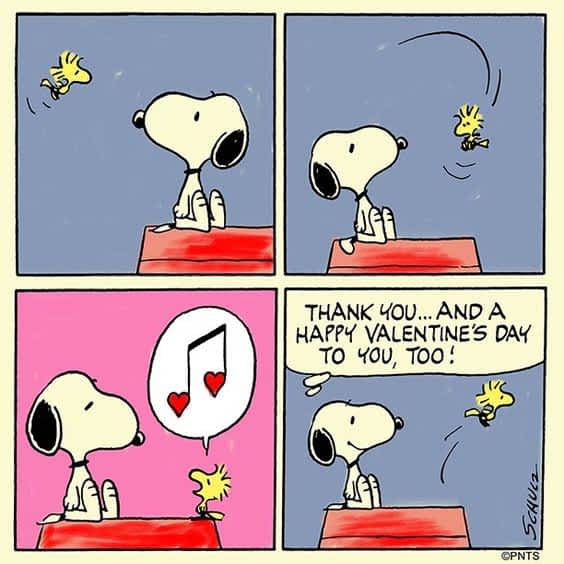 For more Valentine's inspired cakes have a look at my Lady Gaga Cake Design Inspired by "Stupid Love" lyrics. A Valentine's parody and my ode to the ultra talented Lady Gaga.
I hope this Charming Snoopy Valentine Cake made you smile!
Thanks for visiting. Happy Baking!