Every year is a Graduation Year to be celebrated. This 2022 Graduation Cake Design was for a very special and intelligent young lady named Bella who like all graduates was most deserving of her diploma.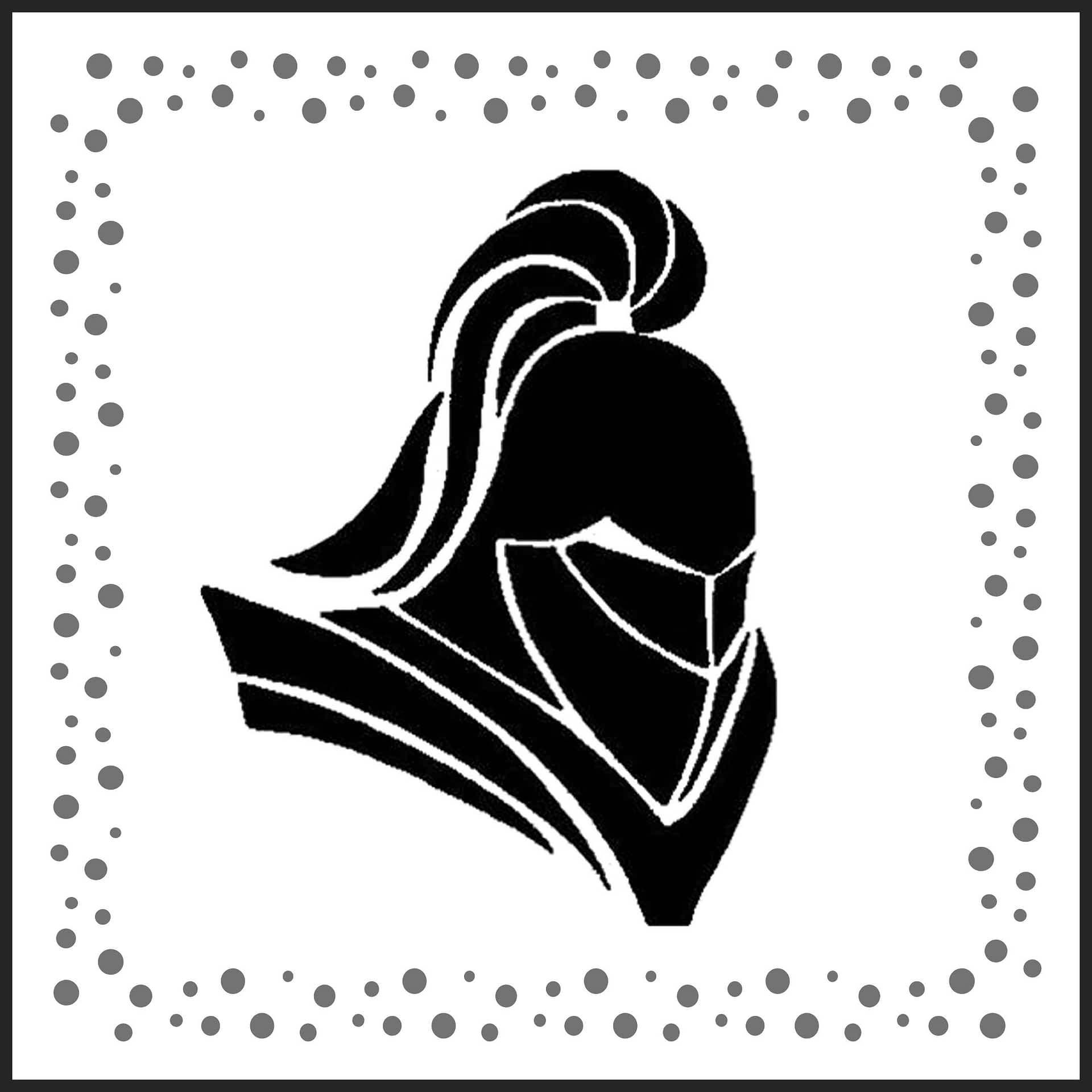 Bella was having a party with all her classmates so my goal was to focus on her school colors, mascot, and a classic design that would appeal to everyone.

Congratulations to the Class of 2022!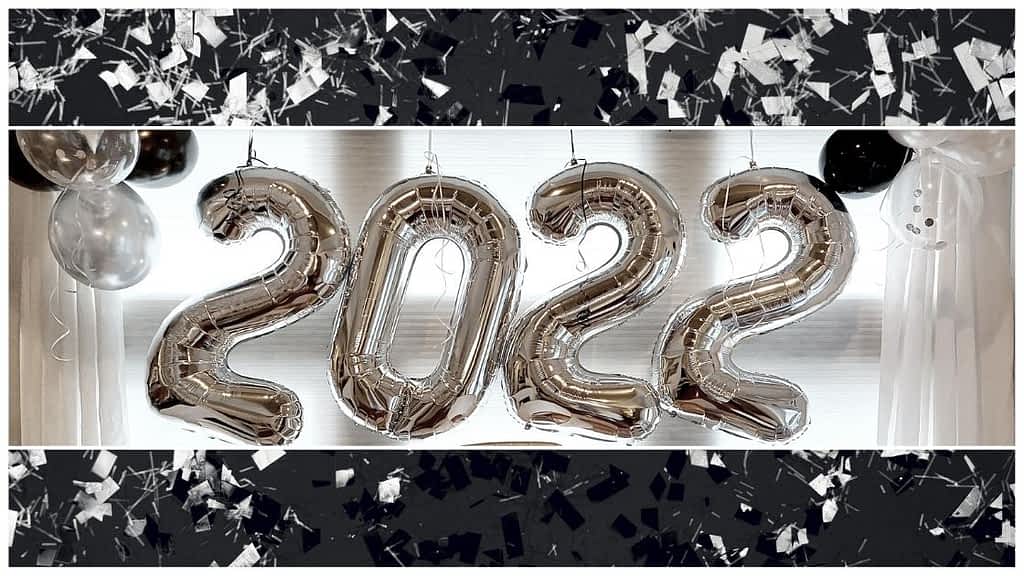 Planning your Cake Design
Please read all about my Cake Design – The 5 Step Development Process.
Bella wanted a dark chocolate cake and vanilla cake with dark chocolate ganache and white vanilla frosting. I decided to split the frostings evenly between layers and cover the entire cake with the chocolate ganache as the main crumb coat.
This was a good divide between cake flavors and frostings. Balance is important and it's nice to have the lighter vanilla buttercream alongside the heavier chocolate ganache.
Cake Color Palette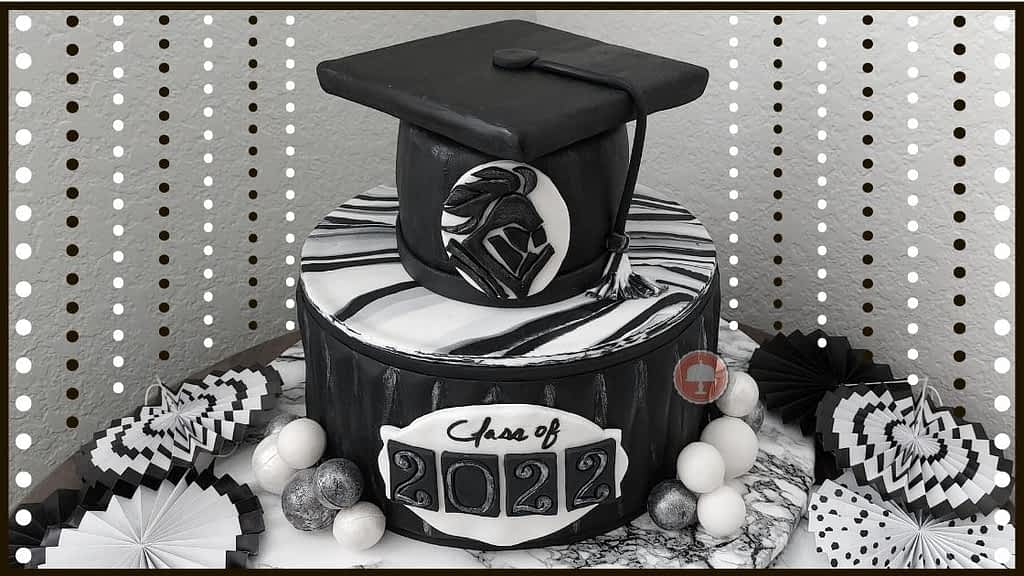 It's important to know how many colors you'll be working with because it's all about planning and organization.
For this 2022 Graduation Cake Design, I used an Analogous color scheme consisting of black, white, and silver/grey. Those were Bella's school colors. Sometimes you're only working with a scheme that contains two or three colors and that's ok but your design still needs to be organized.

Analogous color schemes are colors that sit next to each other on the color wheel. Analogous colors pair well, are soothing, calm, and create a sense of harmony. As long as you have a degree of contrast you are creating a classic look with balance.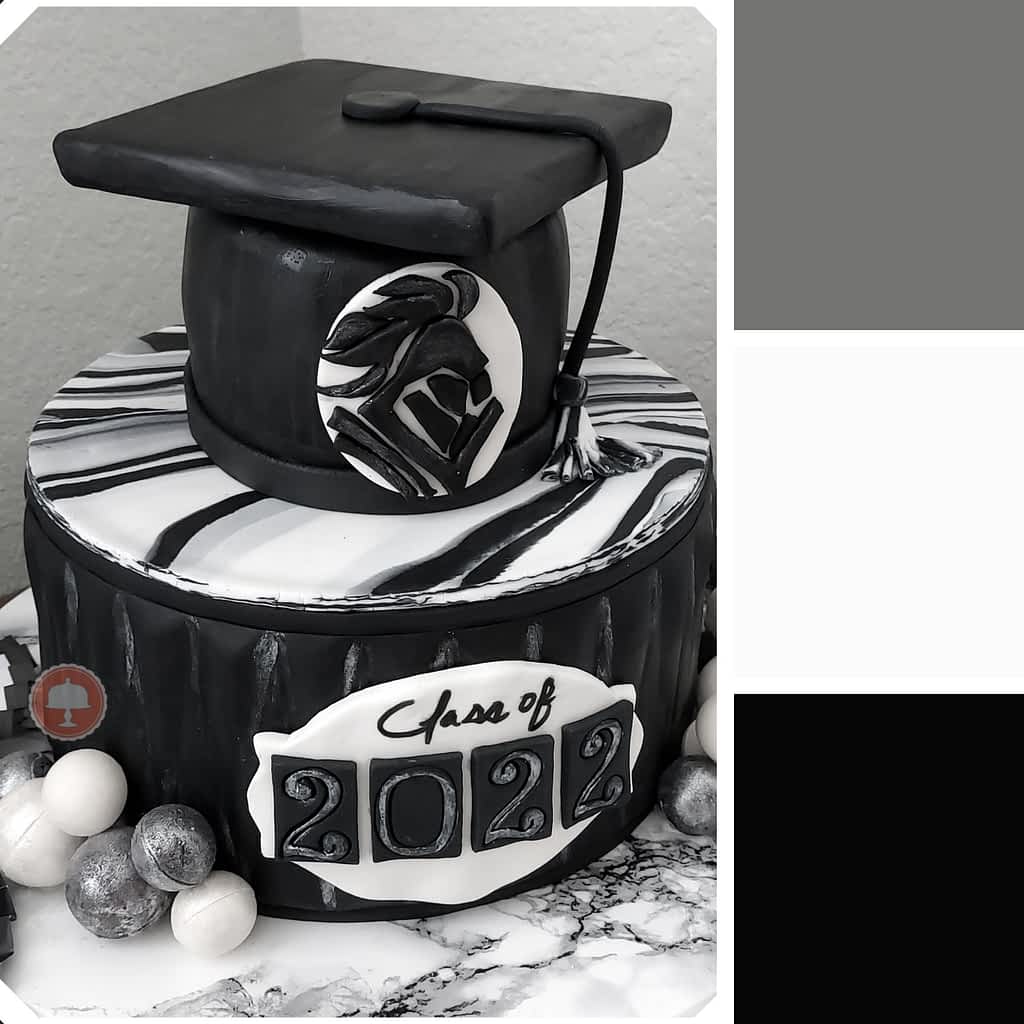 An Analogous color scheme is always pleasing to the eye and soothing because the hues are so close in relationship that they create harmony and balance.
How can you use a limited color scheme to your advantage? How do you avoid a mundane look or cluttered chaos and in turn achieve a look of sophistication? How do you avoid "overdesigning" your cake?

These questions are hard to answer and only you can answer them with practice and advice from those who have more experience. What I can tell you is cake design is all about balance in every way. Editing your design is very important. Read on down to my Decorating Tips and Tricks for more advice and information.
Cake design balance includes a theme, color scheme, cake size, additional design elements, messages and font, font size, cake board size, shape, color, and so on. Merging your color scheme with the cake design elements is key. My advice, research other cake designs for inspiration, watch tutorials, try different techniques, experiment with different cake tools, break out of your comfort zone, and practice.
Please check out my Top 50 Baking & Cake Decorating Struggles. It is an eye-opener!
Fully Covered Fondant Cake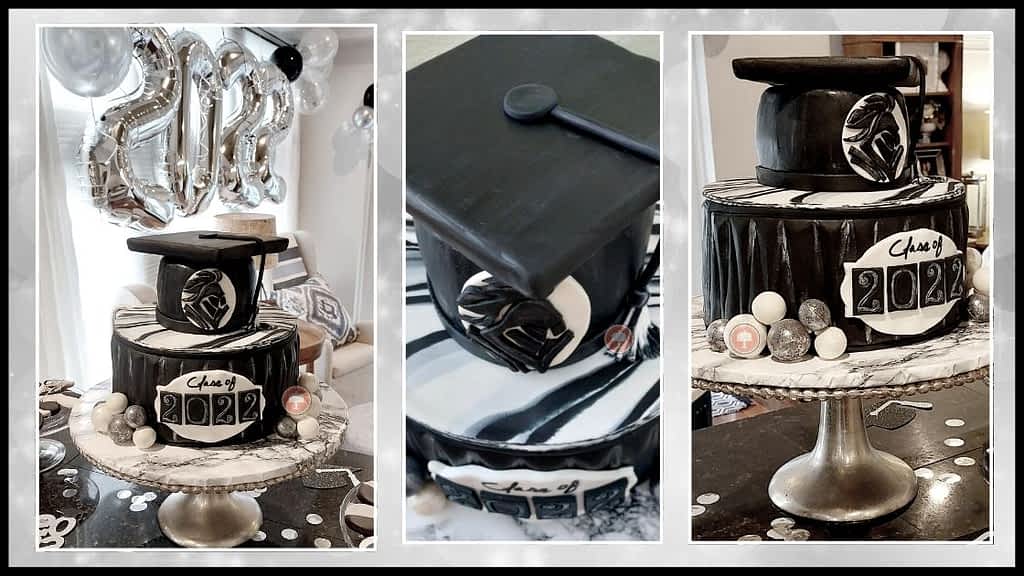 Fully covering cakes with fondant takes much patience and practice. Personally, I prefer covering round cakes versus square or rectangular cakes. The corners are such a challenge and I would never claim to be perfect at it. It's always a work in progress. Edged "rounded" corners are absolutely fine as well so don't stress if they're not razor sharp.
Working with fondant takes much practice especially when you're covering an entire cake with it. You must have the proper tools to manage and use high-quality fondant brands. To learn more about covering cakes with fondant please see my How to Cover a Cake with Fondant – Fondant 101 where the basics are clearly explained.

Decorating Tips and Tricks
1. Like an artist begin your design from the ground up or in other words, "from the first layer to the last layer". Understand how you plan to layer the design all in coordination with angle and height, know what you want in the foreground, what you plan to cover and what will be upfront. Very early on you must determine the "cake front".
For the full list of my Decorating Tips and Tricks steps 2 – 5 please click here and scroll down.
Decorative design techniques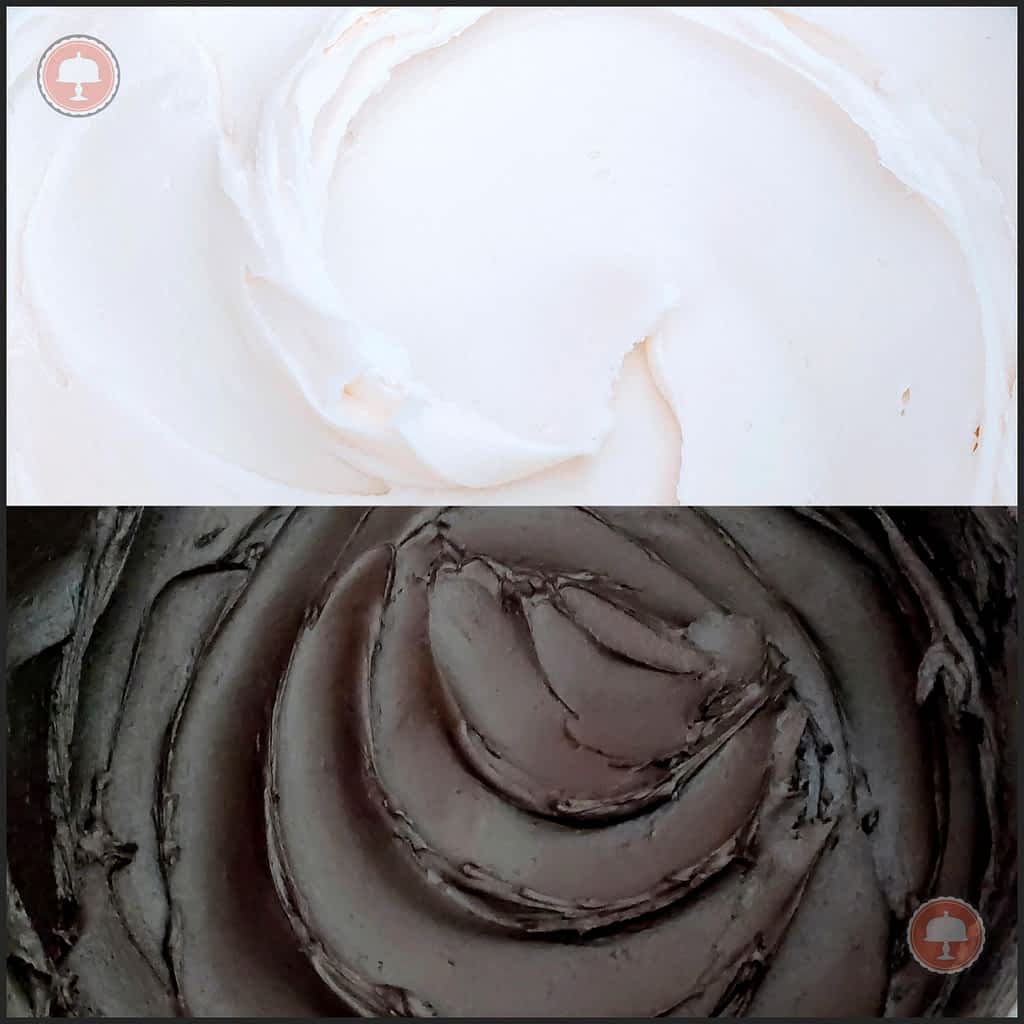 1. After you've mounted your trimmed layers with sugar syrup on your cake board, filled in between with frosting or your desired fruit or candy fillings, stacked all layers, crumb coated your cake complete you are ready to either put the final frosted coat on or fully wrap and cover your cake in fondant if that is your plan.

2. Always make sure your cake layers are gently pressed down prior to outer covering and it's best to always insert a large straw, thin dowel, or skewer in the middle of the cake pressed down to the bottom to allow air to escape preventing the filling bulging out the sides underneath the outer frosting layer and/or fondant covering.
3. Silicon Molds are easy to use and they produce beautiful results. So, if you are a cake designer or you like to dabble with cake decorating then investing in cake silicone molds is worth it. Using silicone molds is a quick way to achieve professional-looking results on your cakes.

4. Marbelized Fondant is such a great way to jazz up your cake design. Roll out each fondant color long and approximately the diameter of a nickel. Place each fondant "rope" side by side, turn them, and twist them together. Smooth it flat, roll it out, and cut the fondant into the shape or size you need. The number of designs you can create is endless.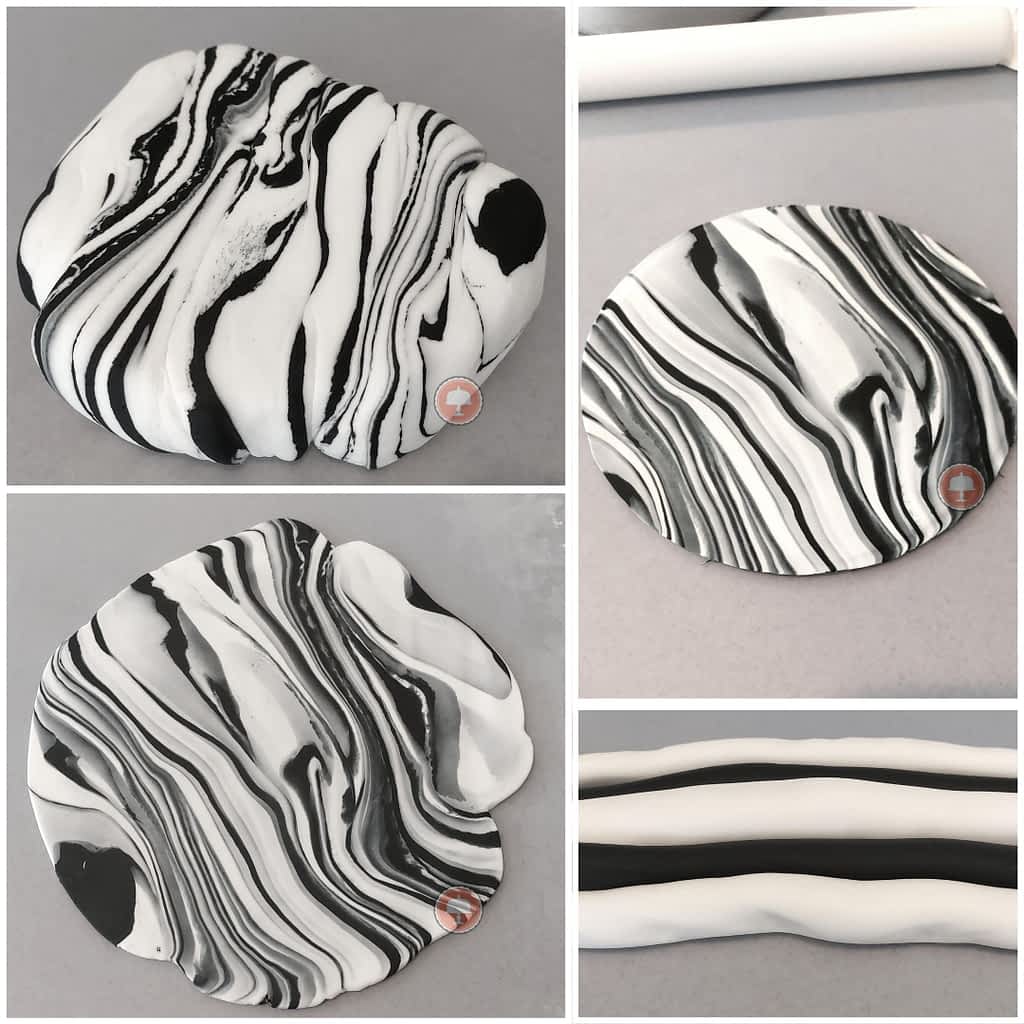 Instead of covering this Classic 2022 Graduation Cake Design with one solid fondant color, I decided to marbleize the top and use a silicone fondant mold for the siding.
For more cakes that have marbelized fondant please go to my Elegant Birthday Cake for Women where I show detailed photos of a fully covered marbelized fondant cake.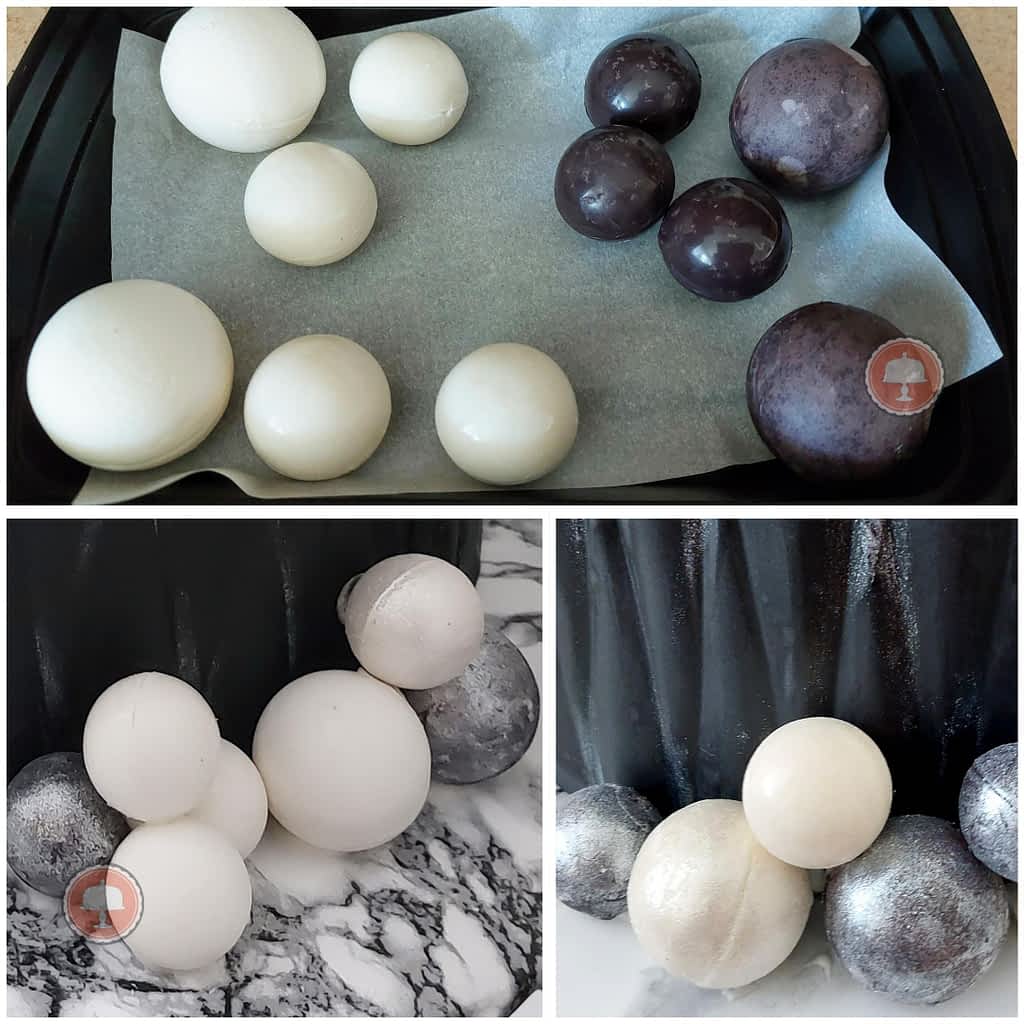 5. Candy Melts & Luster Dust. I melted candy melts into my semi-circle silicon molds, let them set, popped them out, lightly melted the ends in a pan, and pressed them together creating perfect spheres. I put some edible silver luster dust in a bag with a few of the spheres, shook them up, and voilà – Luster dusted spheres.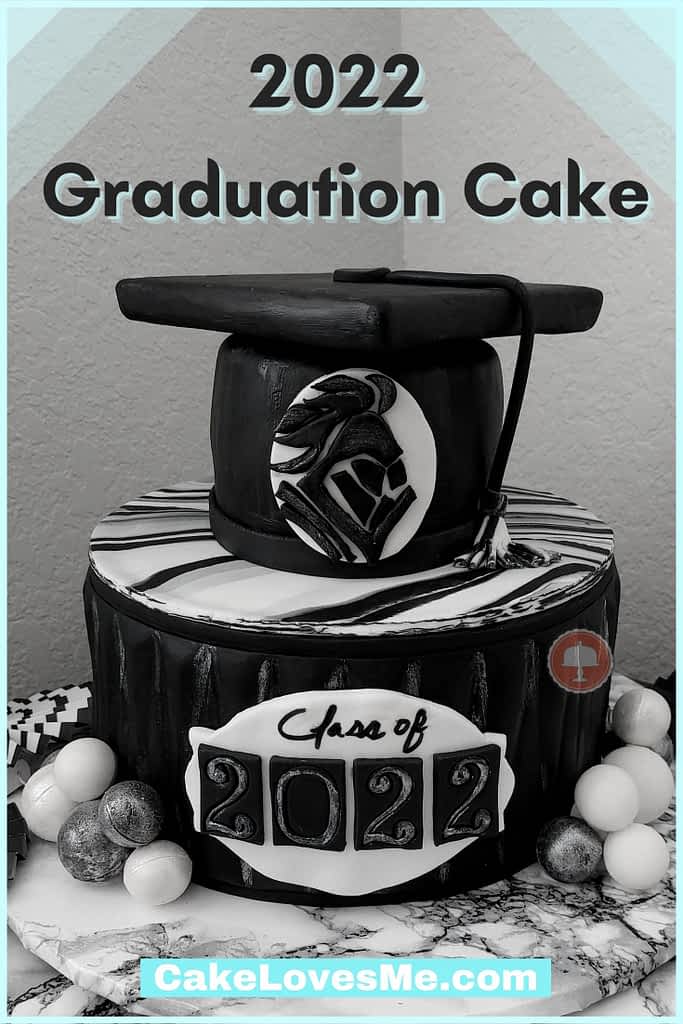 I hope you enjoyed my Classic 2022 Graduation Cake Design. Happy Baking!